Google cars taught to drive more carefully around children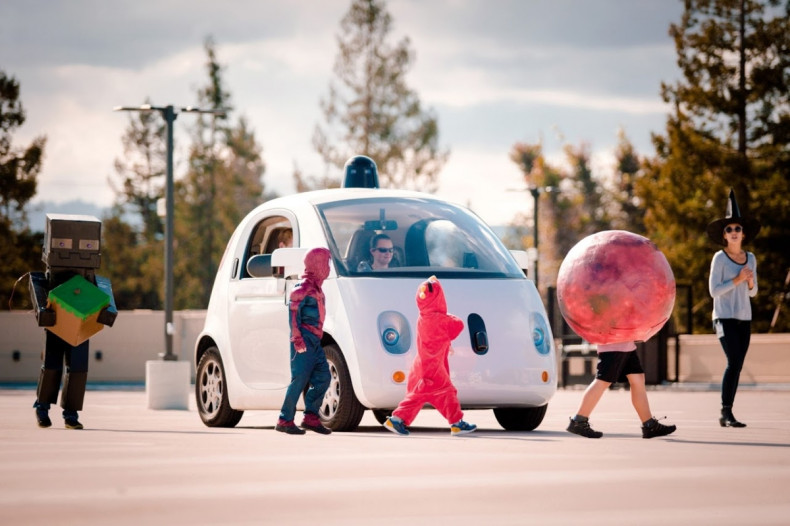 Google's self-driving cars have been taught to drive more cautiously around children. Their software knows to expect children to behave more erratically than adults, to wear different clothes, and to be obscured by parked cars.
Last week, the search giant asked children dressed in Halloween costumes to walk around its parked fleet of autonomous cars, so that their sensors and software could learn more about what children looked like and how they behaved. The cars' software now better understands the likelihood of children moving differently to adults.
In a blogpost, Google said that the exercise "gave our sensors and software extra practice at recognising children in all their unique shapes and sizes, even when they're in odd costumes. We teach our cars to drive more cautiously around children."
When children are detected by the driverless vehicles, whether they are in fancy dress or not, Google's software "understands that they may behave differently. Children's movements can be more unpredictable – suddenly darting across the road or running down a sidewalk – and they're easily obscured by parked cars."
Google, recently renamed Alphabet, is one of many companies working on autonomous driving technologies for cars. Most traditional car makers have set up autonomous drive research facilities in the Silicon Valley area of California, while technology firms such as Uber also get to grips with self-driving cars.
Tesla recently added Autopilot to its cars, a feature that lets the electric vehicles drive themselves on motorways, although the driver must keep a loose grip on the wheel at all times.
Apple is also understood to be developing a driverless car, although the most recent reports claim its first effort will, like the Tesla, be partly autonomous and include conventional driver controls. Both Google and Apple are expected to have their cars available to the public by the end of the decade.