Defending one of the children who slaughtered toddler James Bulger was like a "living nightmare," said the lawyer drafted in to represent Jon Venables.
Laurence Lee feared for his own safety because of public fury at the savage killing of two-year-old James in Liverpool in 1993.
Venables and his accomplice Robert Thompson, both 10 when they committed the crime, beat, tortured and inflicted sexual violence on James before leaving him for dead on a railway line. CCTV footage of James being led out of the Strand Shopping Centre by his killers continues to haunt the national consciousness.
Lee acted for Venables and initially could not believe that the boy was capable of such violence which wracked the country.
Speaking as the 20th anniversary of James's death draws near, Lee recalled he was so sure of his client's innocence that he mistakenly believed defending the schoolboy was "easy money".
"He was like an angelic-looking eight-year-old,' said the solicitor, 59. "I thought, 'What am I doing here? He couldn't be capable of anything like this," reported the Daily Mail.
"He was so convincing in his first interview that he had been nowhere near the Strand. I believed him.
"I was in blissful ignorance thinking, it's the easiest money. I felt guilty because this boy had had nothing to do with anything, I thought - until having got him cosy with his little space pens and his can of Coke, they kept him nice and relaxed and they said, 'look we've spoken to Robert and he says you were in the Strand'."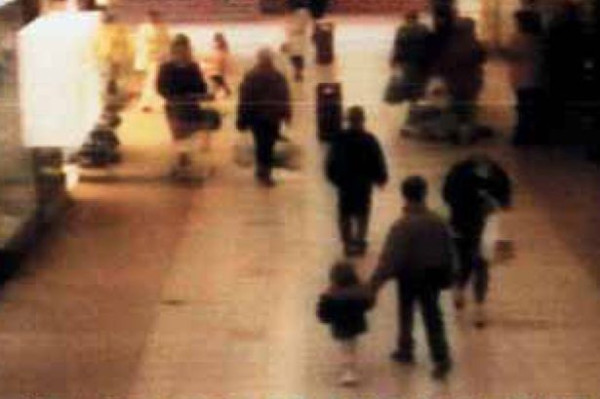 Lee recalled that Venables replied: "Well okay, we were in the Strand but we never grabbed a kid." The lawyer told the Daily Mail of his feelings when Venables' denial of involvement in the crime crumbled under questioning by police.
"He [Venables] got up and he grabbed his mum and he was crying and I thought, 'Oh my God, what have I let myself in for here?' The walls came crashing in at that moment and I knew what he was like. It was like a living nightmare."
Lee was suddenly at the centre of the maelstrom as the killing sparked a prolonged bout of agonised national debate about child murder.
"I had never been in this position before," he said. "I thought I was going to get assassinated or something because the public's feelings - including my own - were running high."
He expressed sympathy for James's mother Denise. "The wounds reopen for that lady every time this comes up and now must be horrendous for her," he said.