Bullies filmed an attack on my son and shared it on social media - yet his school did nothing
Schools pay lip service to codes of conduct that they do not take seriously.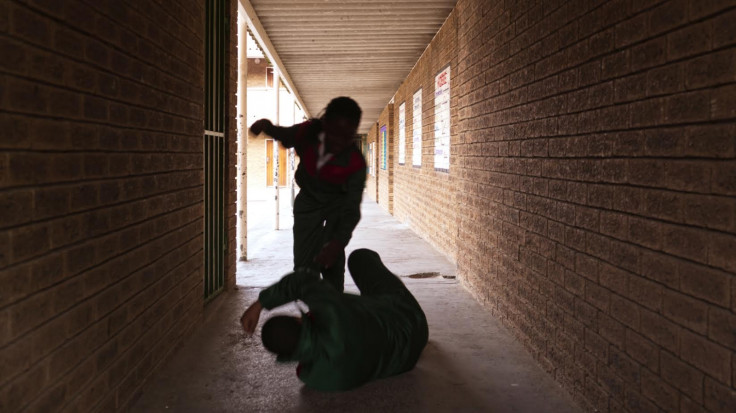 Last week, someone came up to my son at school and told him they were going to kill him. He was worried by that. It played on his mind. They were very specific about the method - they were going to 'stick a pin in him' and that would be the end. He fretted about it a lot.
He's five years old and he talked to his teacher, who went to the culprit and got it sorted out. It seems to be fine now; they were last seen playing a game they've devised called, simply, 'Dogs'.
There's a huge danger in reading anything into personal, anecdotal evidence like that. Infinitely more serious, however, is the case of the heartbreaking letter written by a mother of a suicide victim to the bullies who made her son's life a misery, and the parents and teachers who failed to tackle them.
"It began with unkindness and social isolation and over the years with the advent of social media it became cruel and overwhelming," she wrote.
"People who had never even met Felix were abusing him over social media and he found that he was unable to make and keep friends as it was difficult to befriend the most 'hated' boy in the school."
From my own experience, I've seen how schools are institutionally unequipped to deal with bullying. For them to do so, it means they have to police their own environment, judge their own standards, often write their own guidance - and no-one is the best judge of their own behaviours.
Take the incidence of my eldest son, who was bullied out of his school. In a sense, the bullying wasn't the problem. It happens; we know that. The test is what the school does to stamp it out. He was taunted, ostracised, physically attacked and had the photos of that attack published on social media.
The school were dismissive. They paid lip service to a code of conduct they clearly hadn't read in a long time and then began to blame the victim, insinuating mental weakness (his real strength was to turn up each day), and punishing him for academic and punctuality failures than related mostly to his despair. In short, they wanted him out, because a bullied child is both a difficult situation and a reputational challenge.
That was an extreme example, but a school with a reputation for bullying is one which will struggle to attract pupils, and therefore budget. Assessment of a child's situation is made in the context of an organisation's wider challenges - and it becomes an almost impossible task as a result.
Schools are ill-equipped in other ways. A 2015 survey by the Anti-Bullying Alliance suggested that teachers (and GPs) felt they had too little training to deal with the trauma of bullying in children - and that half of those who were bullied reported mental health issues such as anxiety and depression. Some reported more serious instances of self-harm and suicidal thoughts. Again, and for no fault of their own, schools are not the organisations to deal with such issues.
The continued issue of physical humiliations being filmed and shared is especially troubling. There are proposals that sentences for physical attacks should be increased if they are filmed and shared, because of the layers of humiliation it adds. Pupils who are physically attacked have their beating shared, reputations are shredded by the spreading of vile rumour and abuse can take on additional, menacing overtones. My own son's horror at having the punch he took shared on social media seems almost small in comparison, but the embarrassment and shame he felt were no less real.
All of which makes the continued rise in cyberbullying - reportedly now affecting one in ten pupils, with 15% of girls experiencing it (7% of boys) - even more worrying. According to a more recent US academic report, teenage cyberbullying is far more likely to occur between current or former friends and boyfriends or girlfriends than between students who were never friends or in a romantic relationship. The report, Toxic Ties, shows again the relative rarity of 'stranger danger' compared to attacks from those known to the victim.
Much of the sharing which takes place happens in closed groups on messenger apps - not quite public, but shared only with those to whom it really matters. Though companies can monitor and remove the very worst examples, only those incidents reported to them tend to get the full treatment.
So, while the rise in tech-led crimes outside of schools is taken increasingly seriously, cyberbullying remains at the level of a misdemeanour and something internal for the school to deal with - which, all too often, they don't.
---
Brian Hunt is a pseudonym. The Samaritans provides a free support service for those who need to talk to someone in the UK and Republic of Ireland. It can be contacted via Samaritans.org or by calling 116 123 (UK) or 116 123 (ROI), 24 hours a day, 365 days a year.
---
© Copyright IBTimes 2023. All rights reserved.