Burberry shares tumble as slowdown in US market halts growth
Luxury retailer reports 1% decline in revenue as slowdown in US market offsets "exceptional performance" in the UK.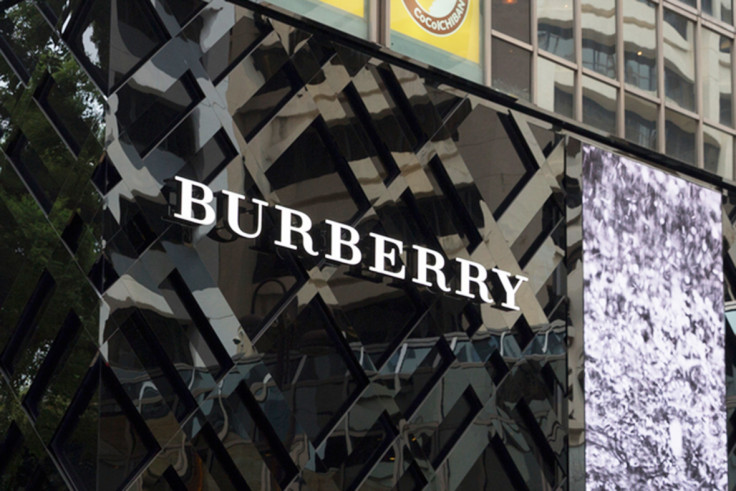 Shares in Burberry tumbled over six per cent early on Wednesday (19 April), after the luxury retailer reported a slowdown in second half revenue on the back of a decline in licensing and wholesale sales.
In the six months to 31 March, total revenues declined one per cent year-on-year to £1.7bn ($2.2bn), although the drop widened to 19 per cent on a constant currency basis. The FTSE 100-listed group attributed the slip in revenue to its decision to "de-stock" its beauty brands ahead of a new partnership with beauty firm Coty as well as to subdued demand in its US market.
There was more positive news on the retail front, which amounts for 80 per cent of the company's total revenue. Revenue climbed three per cent from the corresponding period a year ago to £1.3bn, thanks to an "exceptional performance" in the UK and a return to growth in mainland China.
The latter delivered "high single digit growth", meaning retail revenues rose 19 per cent year-on-year when stripping out currency fluctuations, despite a drop in sales in Korea and Hong Kong.
Retail sales in the US, however, were hurt by a strong dollar, which encouraged customers to shop abroad, leading to weaker domestic demand.
Burberry's wholesale and licensing revenue tanked 13 per cent and 27 per cent year-on-year, to £327m and £12m respectively. The former was affected by a slump in the beauty business, while the latter was hit by licences expiring in Japan, which, however, had been forecast.
The London-based group added its pre-tax profit forecast for the 2017 financial year remains unchanged, adding it expects a £130m benefit from foreign currency exchange movements, based on rates at 31 March.
Group chief executive Christopher Bailey sounded mildly optimistic about the company's outlook, stressing the retailer could not afford to rest on its laurels.
"In an uncertain environment, we continue to take action to strengthen the brand and re-position Burberry for growth," he explained.
"While we have more to do, as we build on our progress so far, we remain confident about Burberry's prospects in the longer term."
© Copyright IBTimes 2023. All rights reserved.