Burkina Faso's presidential guard – loyal to the previous leader Blaise Compaore – is refusing to disarm weeks after a failed coup prompted unrest in the country in the run-up to the presidential election, originally scheduled for October.
The coup was carried out earlier in September by the guard – known as Régiment de Sécurité Présidentielle (RSP) – which detained interim president Michel Kafando, prime minister Yacouba Isaac Zida and two other ministers, and established a new National Democratic Council (NDC). General Gilbert Diendere, a former ally of Compaore, was appointed as its head.
Burkina Faso
Capital: Ouagadougou
Population: 16.9 million
Official language: French
Main religions: Islam, Christianity, Animism
Largest cities: Ouagadougou , Bobo-Dioulasso,
Koudougou , Ouahigouya , Banfora
Currency: West African Franc
Some analysts argued the coup was carried out after a commission suggested the disbandment of the RSP amid allegations it had fired on unarmed protesters during 2014 protests spurred as Comparore sought to change the constitution to be able to run in the 2015 election after 27 years in power.
RSP also said it was unhappy with the ban on candidates who were close to Compaore in the forthcoming October election. Rumours also spread that Compaore was behind the coup and the RSP tried to bring the former leader back to power.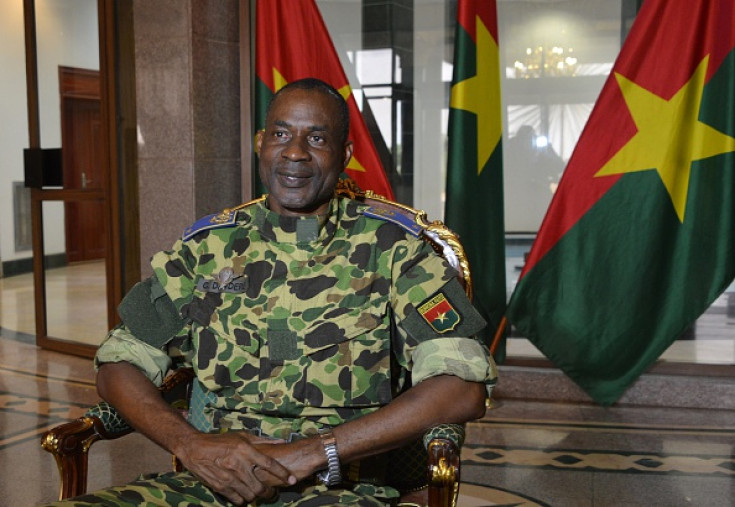 Following protests that resulted in the death of at least 10 people and negotiations chaired by the Economic Community of West African States (Ecowas), Kafando was reinstated as interim leader while Diendere's assets were frozen. People with ties to Comparore were allowed to participate in the upcoming election, for which a date is now uncertain, but the interim administration formally ordered the disbandment of the RSP.
Extract of negotiations to resolve Burkina's crisis
"Summit demands that the RSP lay down their arms and other military forces refrain from using force, in order to prevent the loss of lives."
As part of the accord reached to resolve the crisis, members of the elite guard were also ordered to disarm. However, the army's chief of staff accused some of the RSP members of "refusing to follow the disarmament by creating incidents and attacking personnel charged with this mission," AFP reported.
Diendere – who publicly acknowledged the putsch was a mistake – was also accused of seizing soldiers and preventing RSP members from voluntarily disarming. A source in the RSP alleged the disarmament was halted as the interim government had failed to guarantee protection to the putschists and their families, as previously accorded.