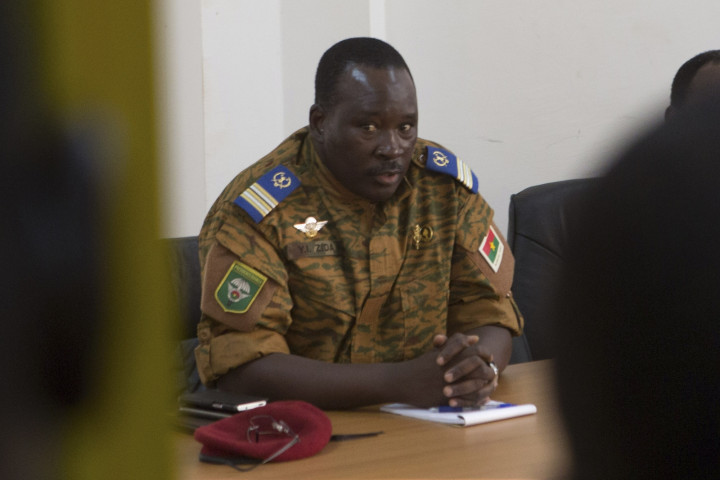 Political uncertainty is continuing in the landlocked African nation of Burkina Faso even as the army pledged to transfer power to a transitional government.
Thousands of protesters took to the streets in the capital Ouagadougou urging the military to hand over power to the political parties sparking fresh tensions.
The military fired warning shots to clear the demonstrators.
The crisis began after the demand for the president's resignation last week resulted in the dramatic exit of Blaise Compaore after 27 years in power.
Following that, the army general claimed power, but this was over-ruled and Lieutenant Colonel Isaac Zida was nominated as in charge of the country angering political and army factions, sparking fresh protests.
"Power does not interest us, only the greater interest of the nation," the army said in its latest statement released by Zida in an attempt to quell the protests.
The statement, which was released in French after holding talks with key opposition political figures, added: "Current issues are beyond mere ego issues and individual interests of each other. Everyone has to contribute to the constitution of the country in the process of transition, and rest assure that nobody will be rejected."
The latest protests which also targeted the state TV headquarters have killed at least one person. There were also reports suggesting that top political figures Saran Sereme and former defence minister Kwame Lougue would separately lead the transitional government.
"The army does not want power. But the anarchy needs to stop. Any violation will be punished with the utmost energy," army spokesperson Auguste Barry was quoted as saying by Reuters.
Meanwhile, the UN has urged the country to quickly return to civilian rule or face economic sanctions.
UN special envoy to West Africa Mohamed Ibn Chambas, after speaking to high-ranking military officials, said: "The consequences are pretty clear. We want to avoid having to impose sanctions on Burkina Faso."