Burundi: 500 injured as protesters too fearful to leave homes in capital under police lockdown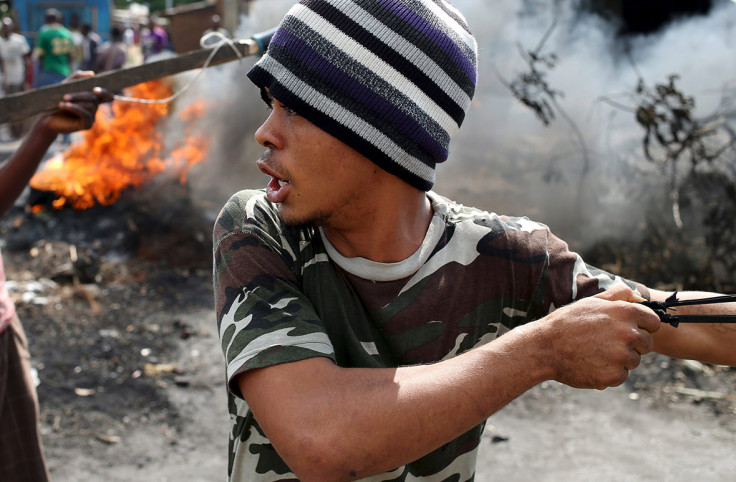 Burundi's capital Bujumbura has fallen strangely silent after a month of sometimes lethal protests, as the police has tightened its grips on neighbourhoods where demonstrators have been demanding that President Pierre Nkurunziza withdraws his third-term bid in the upcoming 26 June elections.
The demonstrators say a third term in power violates the country's constitution and the Arusha Accords, a peace deal that ended an ethnic civil war in 2005, but Nkurunziza's supporters argue that the president's first term should not be counted as he was chosen by the parliament and not by the people in an election as is specified in the agreement.
Protesters, defying Nkurunziza by continuing to demonstrate, have been met by heavily armed police and army officers since a thwarted coup d'etat on 13 May and warned: "You march, we shoot".
"When police see people, they shoot"
In recent days, the protests turned more violent, as demonstrators burned cars and threw rocks at the police, which in turn responded by throwing grenades and tear gas canisters and firing live bullets.
On Thursday (28 May), however, a growing police presence meant that protesters in the Cibitoke and Musaga claimed they could no longer go out to demonstrate.
We cannot leave our homes to go in the streets − we would be shot. These people [the police] are lawless.
Protester in Bujumbura
While a protester, who asked for his identity to be withheld, described how the police had locked down the main roads of his neighbourhood from 5am on Thursday (28 May) after officers had come to "know our habits", some protesters are finding other strategies to meet up "in small alleyways".
For another protester, however, the police presence means protesters are just "holed up in their homes".
"These are zones under police occupation. The population is not there to confront the police, but just to protest. But when there is police occupation, people are terrorised. This is state terrorism," another protester, who wishes to remain anonymous, told IBTimes UK.
"We cannot leave our homes to go in the streets, we would be shot. These people [the police] are lawless. There are no rules left in this country. Everything is permitted."
The police presence has swelled in these districts after the army forces pulled out from most areas on and after 20 May.
"It was not like that before. We could see a bit of that terrorism, but today, it is at its height. Even a couple of days ago, people could go out, but now police hide behind walls and when they see more than three people together, they shoot," the protester said.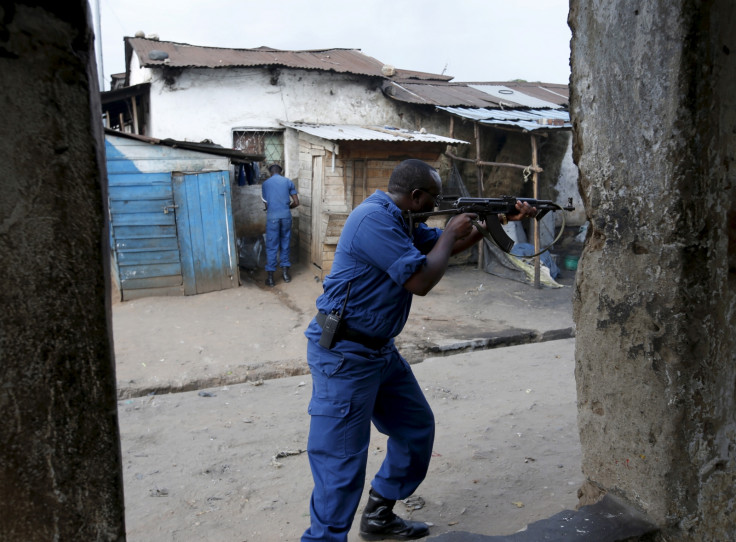 A policeman fires his AK-47 rifle during a protest
Reuters
Opposition leaders have told IBTimes UK they are busy seeking alternatives to the protests, but are finding it difficult to meet up to discuss their options.
"We will not give up, we will not surrender," Frederic Banvuginyunvira, the vice president of main opposition party the Front for Democracy in Burundi (known under its French acronym Frodebu), said over the phone. "We need to find new actions.
"The government believes that, by shutting up the population, he has won. But that's not real."
Pro-government rallies allowed
Meanwhile, anti-government protesters have condemned the fact that supporters of Nkurunziza's ruling party, the CNDD-FDD, have been allowed to carry on with their demonstrations.
"We can see them, accompanied by the police, who give them slaps on the back. They [CNDD-FDD supporters] benefit from the [police] protection. We even saw the party's Imbonerakure militia come to Bujumbura to chant for the president. They have never asked for the authorisation and certainly not been prevented [from demonstrating]," Banvuginyunvira told IBTimes UK on Thursday morning.
According to the leader, who has been in hiding, President Nkurunziza has divided the nation in two: "The good people and the bad."
"All this shows the state is in dereliction," he said.
500 injured in clashes
At least 500 people have been injured in clashes between protesters and police and more than 20 have died.
Aid agency Croix Rouge spokesman, Alexis Manirakiza, told IBTimes UK that from 26 April − when the demonstrations started − and 27 May, the agency had tended to 499 wounded people and had counted 20 deaths.
A protest organiser, however, said this figure should be revised upwards.
"We know it's more than that. At least 30 have died. Of course, some of the injured that were being treated may later die," the protester told IBTimes UK from Bujumbura.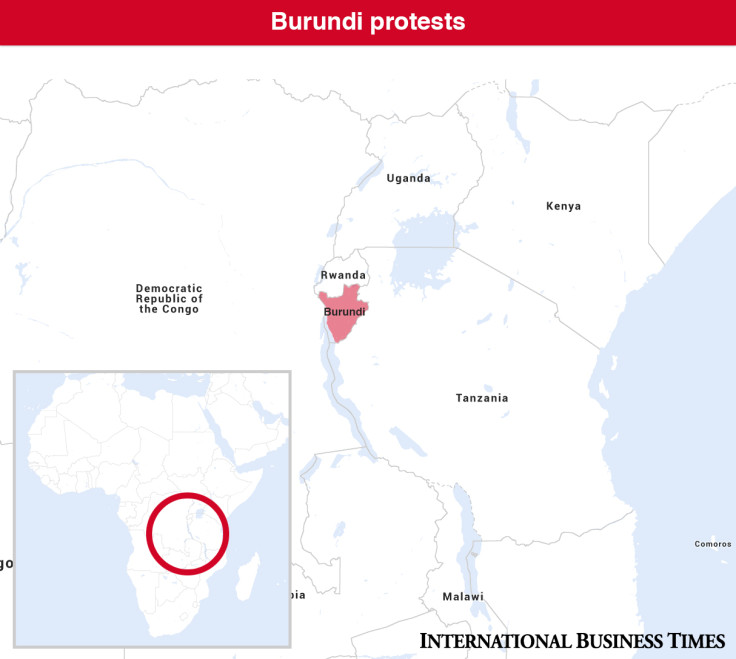 © Copyright IBTimes 2023. All rights reserved.