Burundi election: President Pierre Nkurunziza ready to form unity government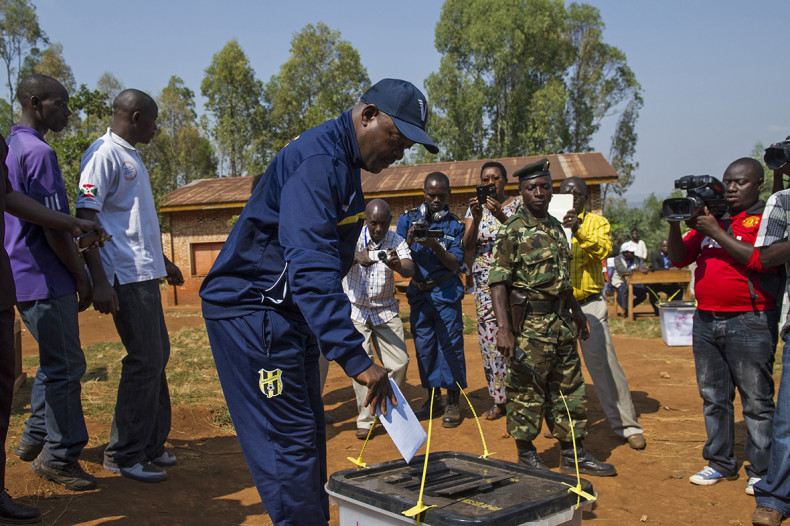 Burundi's President Pierre Nkurunziza is ready to form a united government according to the leader's adviser.
Willy Nyamitwe made the comment after opposition leader Agathon Rwasa called for unity to avoid an armed conflict and called for new election in 2016.
"A government of national unity is not a problem for Pierre Nkurunziza, we are ready to do so," Nyamitwe told Reuters, but added that should Nkurunziza be elected, he will stay in power for a whole five-year-long mandate.
Burundi held presidential election on 21 June after months of unrest started when Nkurunziza announced he would run for a third term in April.
The announcement sparked violent protests across the nation, which caused at least 100 deaths and prompted more than 144,000 people to flee to neighbouring countries fearing a civil war could erupt.
Protesters accused Nkurunziza of violating the constitution and the Arusha Peace Agreement, which says the president can only stay in power for two terms.
Nkurunziza's supporters argued the president's first term should not be counted as he was chosen by the Parliament and not by the people in an election as is specified in the agreement.
More about Burundi