Burundi constitutional court approves President Nkurunziza controversial third-term bid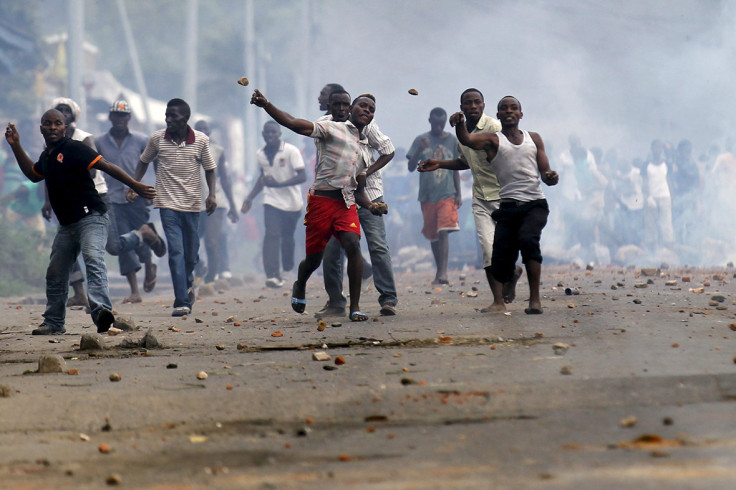 Burundi's constitutional court has approved President Pierre Nkurunziza's controversial third-term bid on Tuesday 5 May.
The decision comes a day after the vice-president of the central African country's constitutional court, which was about to decide on the legality of a hugely contested third term, fled the country rather than approve president's candidacy.
Judge Sylvere Nimpagaritse said most of the court's seven judges believed it would be unconstitutional for Nkurunziza to stand again, but had faced "enormous pressure and even death threats" to force them to change their mind.
Controversial third-term
A former rebel leader from the Hutu majority, Nkurunziza has been in power since 2005.
He came under intense international pressure to withdraw from the 26 June presidential poll, in the country where a 13-year civil war between Tutsis and Hutus ended only in 2006.
The United Nations determined the wave of ethnically motivated killings were acts of genocide.
According to the 2000 Arusha peace agreement, which paved the way to democracy and ended the civil war that has killed an estimated 300,000 people since 1993, Burundi's president can only run for two terms.
Nkurunziza's supporters, however, argue that the president's first term should not be counted, as he was chosen by the parliament, not directly by the people as the constitution specifies.
On Monday the US secretary of state, John Kerry, warned that he was "deeply concerned" about Nkurunziza's decision to stand again, which he said "flies directly in the face of the constitution".
13 dead in violence
Following the president's announcement he would seek a third term, the country erupted into violence, which left at least 13 dead in just over a week. Among the protesters were human rights advocates, NGOs and opposition members.
On 4 May, police shot four protesters dead in clashes.
Hundreds of protesters have also been arrested with some accusing Nkurunziza 's party, the National Council for the Defense of Democracy (CNDD-FDD), of intimidating the demonstrators.
Senior opposition leader Charles Nditije told AFP last week that the protests would continue until Nkurunziza agreed not to run for re-election.
"He will have no other choice than to give it up because we are determined to go all the way."
© Copyright IBTimes 2023. All rights reserved.