Media watchdog Reporters Without Borders has slammed an alleged assault against an Agence France-Presse and Radio France Internationale (RFI) reporter in Burundi.
Burundian journalist and AFP correspondent Esdras Ndikumana claims he was kidnapped by government security forces and subjected to severe beatings on his back, legs and the soles of his feet after a top general was assassinated.
Ndikumana said he was taking pictures on Sunday 2 August at the scene of the general Adolphe Nshimirimana's murder in the capital Bujumbura when he was arrested by members of the National Intelligence Service (SNR) and taken to their offices and beaten.
A despicable attack
The secretary-general of Reporters Without Borders, Christophe Deloire, said on Monday 3 August he was "shocked and angry" over the alleged attack.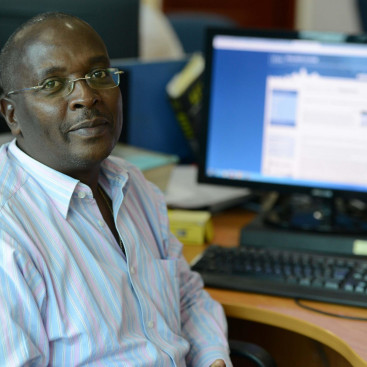 This "despicable assault" is "tantamount to torture," Deloire said, before calling on the authorities to "immediately open an enquiry to identify and punish those who carried out this barbaric act."
AFP's global news director Michele Leridon, meanwhile, said on Sunday she was "very shocked" by the alleged attack and would seek explanations from Burundian authorities and an assurance that such an incident would not happen again.
"Our correspondent must be able to continue to carry out his work in complete safety," Leridon added.
Except the state-run radio RTNB, "completely devolved to the president", all other media outlets were closed down by force or were intentionally shut down following a failed coup d'etat on 13 May.
Their journalists told IBTimes UK about fears they could be killed in an "elimination plan" supposedly set out by the president's entourage.
Burundi up close: Check out our Flipboard magazine.