Three days after an attempted coup in Burundi failed on 13 May, local journalists have gone into hiding as they fear they are on an alleged hit-list rolled out by the country's government after a failed coup d'etat last week.
Following weeks of protest, the Burundian army announced a coup, but after hours of pitched battle between forces loyal to incumbent President Pierre Nkurunziza and the supporters of the coup, the insurgents surrendered.
Except the state-run radio RTNB, "completely devolved to the President", all other media outlets have closed down by force or have intentionally been shut down, and their journalists told IBTimes UK about fears they could be killed in an "elimination plan" supposedly set out by the President's entourage.
Josiane [name redacted], a journalist at RPA, an independent radio that was burned down last week, spoke about a climate of extreme fear in the capital, Bujumbura.
"People are scared since the government announced that the coup d'etat had failed. Civilians avoid to go in the streets because of the threats that are hanging above their heads. They don't know what is going to happen to them, especially after the demonstrations they had held against the President's third term," she told IBTimes UK on Saturday 16 May in the evening.
The reason for the fear that is gripping the capital are alleged hit-lists, Josiane said over the phone from her hiding place.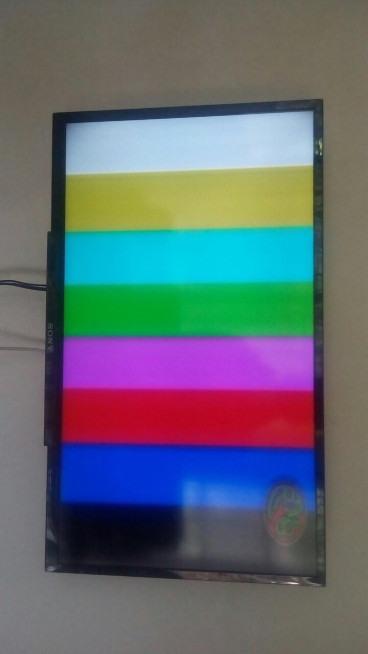 "There are lists of people to eliminate. We just don't know exactly who is on the lists, but we know journalists are on those lists. For the moment, we are staying at home because journalists – especially those from independent media - are very scared because of those lists that are said to be in the hands of agents from the secret services."
Carine, also from the RPA, told IBTimes UK Burundian journalists have been speaking about "a plan to eliminate a number of personalities from the civil society, the opposition and independent journalists".
"The veracity of this plan is now verifiable, as media have been destroyed and journalists have been receiving regular threats in their families," she said from a secret location in the capital.
A Facebook page has been set up to support Burundi's journalists.
Nowhere to flee
Josiane, who stopped working just before her radio station was completely burned down, says she is scared for her family, but claims journalists are finding it impossible to flee to neighbouring countries, such as Rwanda, because they are required to show their passports.
"We're not even sure authorities will facilitate giving us the documentation that our families need to get out. We can just stay at home, where we think it is the safest – even if we know that agents from the secret services know where journalists live, especially those from the RPA."
RPA's director, Bob Rugurika, was reported to have fled the country after receiving threats of imprisonment and death. Innocent Muhozi, president de l'Observatoire de la presse au Burundi and director of the radio and TV broadcaster Renaissance, told AFP Rugurika "had to take shelter abroad temporarily".
Alleged exactions go uncovered
Burundi's respected Iwacu news website stopped publishing stories for "security reasons" on Thursday (14 May).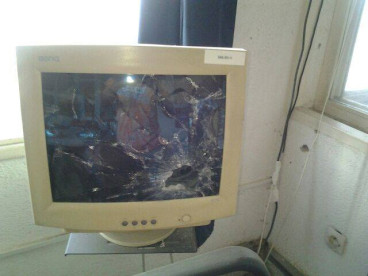 "I had to stop our newspaper and website," Antoine Kaburahe, director of the independent and main news website in the country, told IBTimes UK from Bujumbura on Friday.
"What has happened to the media here is catastrophic. Burundi is now in a total blackout. Media pluralism is no more. It is over."
No journalist now feels safe enough to go and look for information, Carine added.
"First, because we have no way of diffuser it, and second, even if we wanted to keep this information to use later on if the media re-open, we would have no where to keep it safely."
She voiced concerns that alleged exactions in a number of districts in Bujumbura have gone completely unreported.
"It's impossible for any journalist to go in these neighbourhoods. There are things happening there that need to be reported. We know there have been and there are kidnappings. Three people were killed last night (Friday 15 May) in Buterere, in the capital's north. This, no one has spoken about it in the international media - the only ones no capable of covering the situation in Burundi."
The three victims are said to have been "active participants" in the protests that had rocked the capital for weeks before the failed coup.
"These killings are part of manhunts that are organised against protesters," Carine explained.
"Even journalists within the national and state-run radio have told us they know these exactions are happening but, obviously, they cannot talk about it because they are not allowed to. It's a really though situation for journalists".
While she went in hiding as soon as she stopped working, Carine says she has occasionally had to leave her secret location to buy food.
"We still have to continue living, we need to buy food."
She confirmed journalists in the capital have been in touch and are desperately trying to find a way to continue working together, but she says they have "not yet found a possible solution".
Text messages and mobile phones surveilled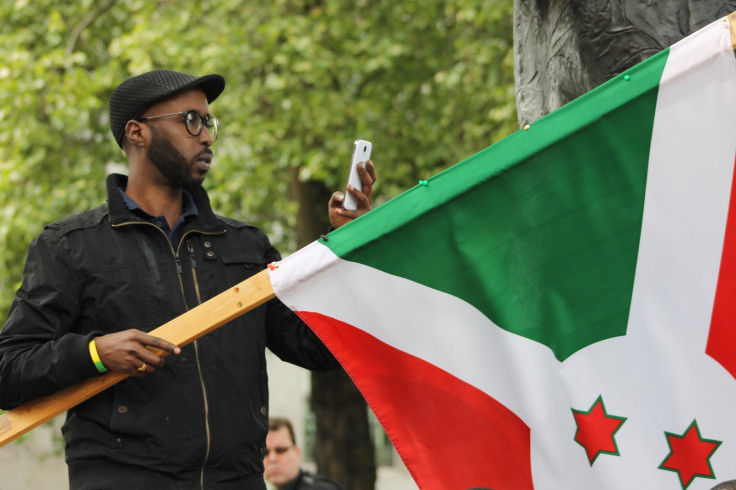 Sources have also told IBTimes UK that their mobiles phones had been screened at checkpoints, and the authorities had looked into their text messages.
A source confirmed she had been stopped at a checkpoint near the Ntahangwa bridge, and officers had checked her mobile phone.
"Luckily, the phone was low (on battery)," the source said.
A woman in Carine's entourage, who has not participated in the protests, was also arrested and her phone examined.
"They (officers) selected her at random at a checkpoint, and asked her to unlock her phone and show them her texts. Luckily for her, they didn't find anything."
Josiane confirmed both civilians and journalists, who have been relying on mobile phones, are finding it increasingly hard to communicate.
"After the radio and TV stations were burned down, the only way of communicating was via mobile phones and What's App. It's not easy to even access Internet. Now, the first thing they take from you is your phone. So, if and every time people send you information directly your phone, you need to erase it by precaution," she said.
There have been rumours in the capital that a new mobile phone company, Lumitel, may be monitored by the government.
"We say it is being surveilled and that it may be working with the government. People here try and avoid buying Lumitel phone cards or avoid contacting people who they know use Lumitel cards in their phones," Carine added.
IBTimes UK could not verify these facts and has not able to get in touch with Lumitel prior to publication.
Burundi's government has denied the allegations.
This article has been modified since it was first published on 16 May. Names of sources have been removed in order to protect their identities.