​Lying on a woven straw mat on the living room floor of a small safe house in Rwanda's capital Kigali are seven of Burundi's most wanted.
These six men and one woman, aged between 19 and 40, are in hiding from the country's authorities because, they claim, they are witnesses of horrific shootings by the police or beatings by some of the Imbonerakure, the ruling CND-FDD party's youth wing.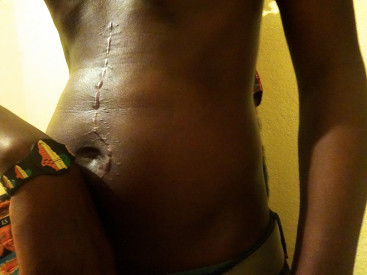 All were injured after taking part in protests that rocked the capital, Bujumbura, since 26 April, when the CNDD-FDD nominated President Pierre Nkurunziza to stand for re-election. Some were left for dead and members of a Burundian youth Catholic group, transported them over the border into Rwanda in their own car.
Injuries sustained were so severe that some of the protesters were given 48 hours to live, explains a 29-year-old a man from Musaga – a dissenter neighbourhood, who has dropped his studies to become a caretaker of the wounded for the group, Wigore.
One by one, the injured tell their story. Pascal describes how he was injured in Mutakura, another protest bastion, on the first day of demonstrations on 26 April. Pulling his shirt up, he points to fresh scars on his abdomen and right arm.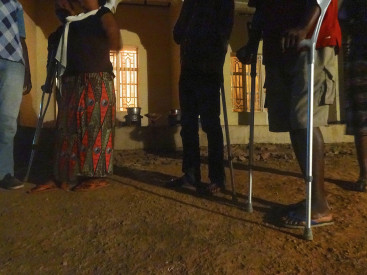 "The bullet came through my stomach; all my intestines were spilling out," he told IBTimes UK. "How can a policeman shoot at someone? I'm scared of going back because the policeman is still in the forces and he knows me. How are we going to return to our country? Even if we can eat six times a day here, we're never feel well. There needs to be a justice."
On the same day, Paul claims bullets went through both his legs. He was evacuated to Bujumbura's King Faisal hospital before the church group took him into Rwanda, where he has been recuperating. He has been using crutches ever since and still walks with extreme difficulty.
Two other young men, Jean and Robert, were shot on the third day of protests in Musaga and Cibitoke. While Jean was shot in the buttock and transferred to the hospital of Kamenge, Robert spent days recovering from an injury to his left thigh at King Faisal.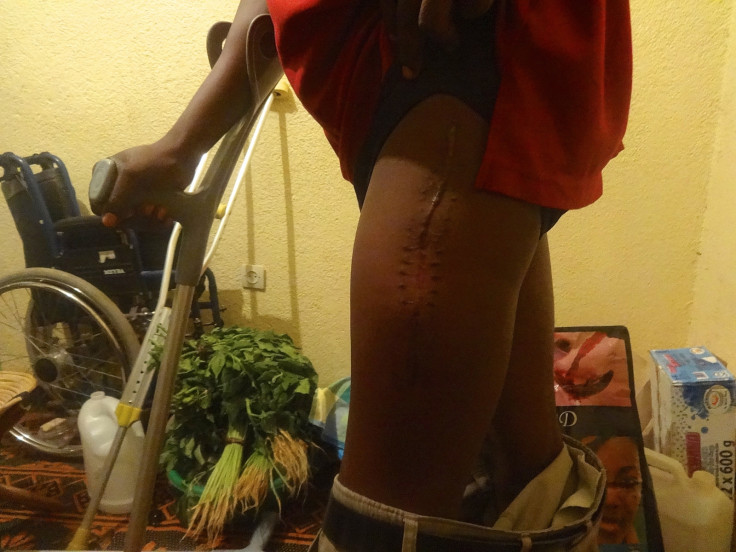 "They [the Catholic group] helped evacuate me when I came out of hospital because I am in danger," Robert explained. "I am a witness and the authorities are looking for me to kill me, so as to silent me."
These fears also lead the Catholic group to evacuate Pierre, who was amputated after a bullet severed his left leg. There was a hurry to drive him safely over the border; doctors estimated he could be dead in two days.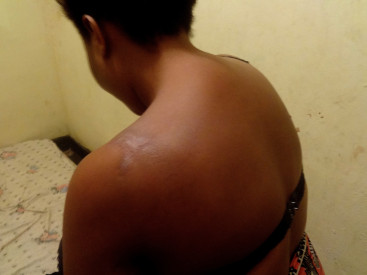 Some other young protesters were not as lucky. Omer was shot in the throat and the bullet hit his spinal chord, while Simon was beaten by members of the Imbonerakure. They were both left paralysed.
Sitting in a corner next to the room where she sleeps is Pauline. The thirtysomething is quiet but also wishes to tell her story. She was one of five women incarcerated at the central prison of Mpimba for having participated in a protest called by opposition party MSD.
Pauline was beaten. Her left arm is still swollen and lumpy, months after she managed to escape from prison, and her left shoulder still bears the marks of the battering. While Pauline joined the group in Rwanda, members of the church insisted their movement has no political links to any opposition parties.
"I can't go back home. My husband and children are still in Burundi. I am all alone here," Pauline explained, adding she feels "forgotten" by the international community. "They have ignored us, and still haven't done anything. We're tired."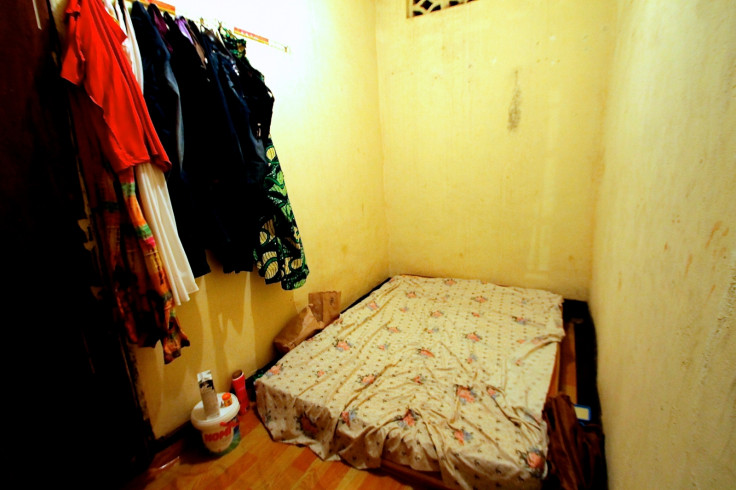 Another man in hiding is a former policeman, who survived and witnessed the assassination of Zedi Feruzi of the UPD-Zigamibanga party in May in a drive-by shooting in which at least one of his bodyguards also died. The man says he fears he could be found and killed.
According to UNHCR's latest data, more than 71,000 Burundian refugees are now living in Rwanda, of which 20,607 are in Kigali. Names have been changed to protect the identities of those living in the safe house.
Burundi up close: Check out our Flipboard magazine.