Uganda: President Yoweri Museveni seeks nomination ahead of 2016 polls after 30 years in power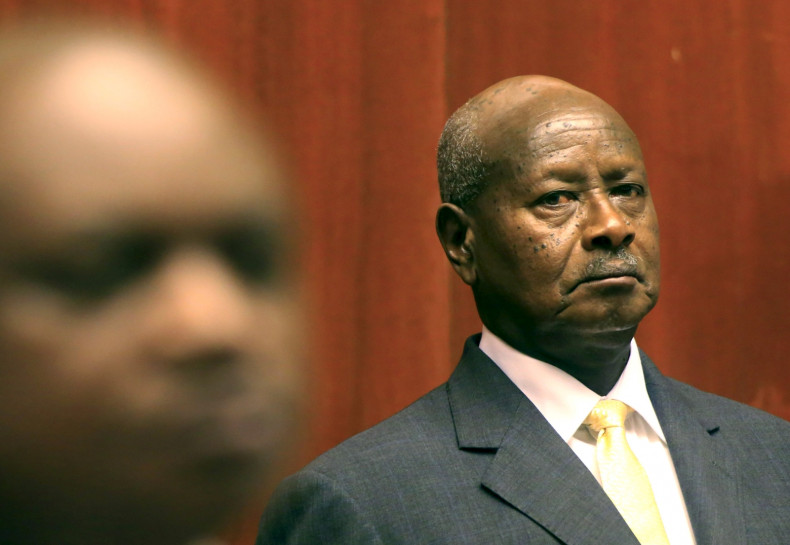 Uganda's president Yoweri Museveni has begun the formalities necessary to run for re-election in his country's elections next year.
Presidential spokesman Don Wanyama confirmed Museveni, who is currently leading mediation talks in Burundi between the embattled government and its opposition, had paid 20 million shillings (£3,863, $6,025) in fees to file for nomination as the presidential candidate of his ruling National Resistance Movement (NRM).
Limitless presidential terms
Restrictions on political pluralism, as well as a 2005 referendum and constitution change scrapping limits on presidential terms, have enabled NRM officials to forbid any internal rival to run for the nomination against Museveni, 70, in the past three elections.
Prior to 2005, a president was restricted to only two terms.
This move, which comes as ongoing debate on presidential term limits rages across the Great Lakes region, could see him extend his rule to 35 years, as Uganda is preparing to hold its presidential and parliamentary elections between February and March next year.
Analysts say that the incumbent president could face a strong challenge from former ally Amama Mbabazi and popular opposition leader Kizza Besigye, but many argue he could be the winner in the presidential poll.
Critics, however, have accused the president's security forces of harassing members of the opposition.
Last week, police arrested Besigye and Mbabazi – who is also seeking the NRM nomination and was sacked as prime minister late last year – shortly after they went on their own campaign trails, but the duo were released after about 12 hours.
In Burundi, opposition leaders want President Pierre Nkurunziza to step down or withdraw his third-term bid in upcoming presidential election – planned for 21 July – claiming it violates the country's constitution and the Arusha Accords, a peace deal that ended the ethnic civil war and established the foundation for Burundi's post-conflict recovery in 2005.
In Rwanda, the parliament took the decision to back a plan to scrap presidential terms and allow President Paul Kagame to run for election in 2017.