A new round of talks to solve Burundi's 20-month crisis has begun this Thursday morning (16 February) in Arusha, Tanzania, under difficult circumstances after several key political actors boycotted the discussions.
After stalling on negotiations for months, the Inter-Burundi Dialogue on the deadly political violence that has rocked Burundi, hosted by facilitator and former Tanzania president Benjamin Mkapa, has hit yet another wall.
Hopes of any progress were quashed last night when the Burundian government announced its decision to boycott this session which, for the first time, is expected to deal with substantive issues.
President Pierre Nkurunziza's administration denounced the participation of opposition leaders it claims are sought by the Burundian justice and the presence of a United Nations representative it accuses of being biased.
The government's move comes as the main opposition alliance CNARED, which includes members of includes members of civil society and political parties, is believed to only be halfheartedly attending.
According to reports, there was no plenary planned to launch the discussions this morning. A member of Mkapa's team, quoted by RFI, said the usual plenary session was dropped to avoid any blunder from the get-go "because people are not yet ready for it".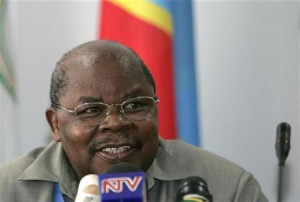 Despite the tensions, Mkapa seems determined to move forward. Over the next three days, he is expected to take turns to meet the thirty Burundian political leaders who responded to his invitation according to their political affinities. According to RFI, Mkapa will distribute working papers to all actors before collecting their proposals on the eight items on the agenda.
The former Tanzanian president will then summarise the Burundian actors' different positions in order to draw up a draft peace agreement that he will submit to the heads of state of the East African Community (EAC), who appointed him to facilitate the talks, during an EAC meeting scheduled before the end of the month.
The draft agreement will be the basis for further diplomatic work, which Mkapa hopes will draw closer a solution to crisis by June-end. Commentators and diplomats alike have expressed fears Mkapa, who faces Burundian political actors' stubbornness, may decide to give up on future before the end of June, if no advances are made.
In November last year, opposition group the Rassemblement des Démocrates Burundais (RDB) wrote to the United Nations Secretary-General to denounce the failure of the negotiations led by the EAC to resolve the crisis, and urged the UN to appoint a UN mediator to organise "inclusive negotiations without delay".