Tanzania's former president Benjamin Mkapa has been appointed as the facilitator for Burundi peace talks by the East African Community (EAC), during the 17th Ordinary Summit of EAC heads of state in Arusha, Tanzania on Wednesday (2 March).
This appointment comes days after 17 regional civil society organisations expressed concern that the crisis in Burundi was not on the agenda of the EAC Summit, after the bloc's communiqué did not mention the crisis that has left up to 900 dead and 248,000 displaced among the list of elements to be considered by the regional leaders.
Burundi's deadly violence erupted after President Pierre Nkurunziza announced a controversial run for a third term, which he won in contested elections in July. Opposition said he was violating the constitution's two-term limit as well as the Arusha agreement that ended Burundi's 12-year civil war.
'Mkapa has all that is necessary as a mediator'
Talks between Burundi's ruling CNDD-FDD party and opposition groups stalled following the death of nearly 90 people during clashes in the Burundian capital on 11 December 2015, and the move to elect Mkapa as the facilitator for the Burundi dialogue is seen by many as an incentive to speed up things alongside President Yoweri Museveni of Uganda. (Read more: Is Uganda's Yoweri Museveni the right man to broker peace?).
Indeed, many have questioned if Museveni's own campaign to run for a fifth term in office, which he won last month − could be putting in jeopardy efforts to diffuse the Burundian conflict.
A Burundian human rights activist, who asked to remain anonymous, welcomed Mkapa's nomination. He told
IBTimes UK
: "
This could be a good choice if you look at things from a professional perspective. Mkapa
has all that is necessary as a mediator."
Mkapa was Tanzania's president between 1995 and 2005.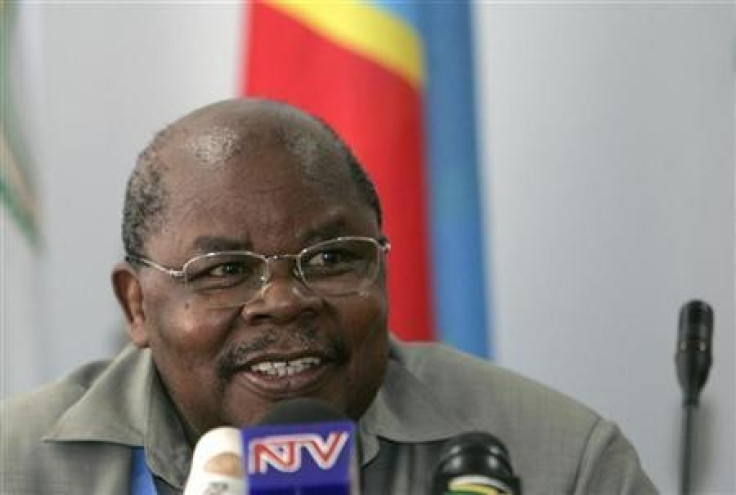 Mkapa, in his capacity as vice chairman of the Regional Initiative On Burundi, was one of the figures who helped a peace agreement, dubbed Arusha Accords, being reached between the then-transitional government of Burundi and the main Hutu rebel group − the now ruling CNDD-FDD party − in November 2003.
Additionally, the new facilitator is seen as having conducted great advocacy for the group to be accepted by neighbouring Rwanda and Uganda post-2003. The activist also pointed to the fact that Burundi's current − and embattled − president voiced his recognition to Mkapa when he became president. Mkapa is also seen as being able to obtain the trust of Burundi's opposition.
"Mkapa knows the group and knows the meaning of Arusha (Accords) and may be accepted by all parties."
Burundian Mfumukeko elected EAC Secretary General
Meanwhile, Liberat Mfumukeko, from Burundi, was also appointed the EAC's general secretary. Mfumukeko, who was the EAC's deputy secretary general in charge of finance and administration, took over from Rwanda's Richard Sezibera, who was appointed on 19 April 2011 for a five-year term.
Alain Aimé Nyamitwe, Burundi's foreign minister, welcomed the news, saying: "Warm congratulations and best wishes." Philippe Ntwari Gateretse, a political and diplomatic adviser at the office of the vice president of Burundi, echoed the minister, declaring: "Congratulations to our compatriot Liberat Mfumukeko. Regardless of our political views, Burundi has won.‪"
On 25 and 26 February, South Africa's president Jacob Zuma led an African Union (AU) mission aimed at helping facilitate talks between Burundi's Nkurunziza and opposition parties in the strife-torn nation.
However, the Burundian opposition questioned Zuma's proposed solution to try to resolve the Burundi crisis, claiming the head of state's alleged "personal interests" had got in the way of pushing for a real resolution. (Read more: African Union's actions "limited by Jacob Zuma's interests in the region" claims opposition)
While South Sudan was admitted into the bloc, Tanzania's President Magufuli was re-elected as EAC chair.