All eyes will be on South Africa's president Jacob Zuma, who has announced he will lead an African Union (AU) mission aimed at helping facilitate talks in strife-town Burundi, as the nation's presidential adviser set out the regime's conditions for an 'inclusive dialogue' it agreed with during a visit of the United Nations General Secretary.
To understand if Zuma's implication could have an impact on a potential resolution of the 10-months conflict, IBTimes UK analyses how recent diplomatic events may have shaped the situation ahead of his arrival.
Nkurunziza agrees to 'inclusive dialogue'
Before the AU delegation makes its way to Burundi, Pierre Nkurunziza told the UN Secretary General Ban Ki-moon, who paid a short visit on Tuesday and Wednesday (22 and 23 February), that he was ready for talks with the opposition to end the political crisis. He also agreed on the release of 2,000 prisoners.
Following Ki-Moon's departure, Nkuriunziza's adviser Willy Nyamitwe told Grand Lacs the encounter with Moon had been "very rich and very positive".
The African Union chairperson, Chad President Idriss Deby Itno, then announced he was appointing Zuma, who was a facilitator of the 2000 peace agreement that ended Burundi's 12-year civil war that left 300,000 dead, to lead the AU High-Level Panel, which has been mandated by the AU to try to resolve the Burundi crisis that has left up to 900 dead.
The delegation, which is expected to convince Nkurunziza to accept a 5,000 peacekeeping force from the continental body to maintain order as well as open up for talks, also includes Mauritania's President Mohamed Ould Abdel Aziz, President Macky Sall of Senegal, President Ali Bongo Ondimba of Gabon, and Ethiopian Prime Minister Hailemariam Desalegn.
Zuma, who will land in the capital Bujumbura on Thursday (25 February), will be accompanied by International Relations Minister Maite Nkoana-Mashabane.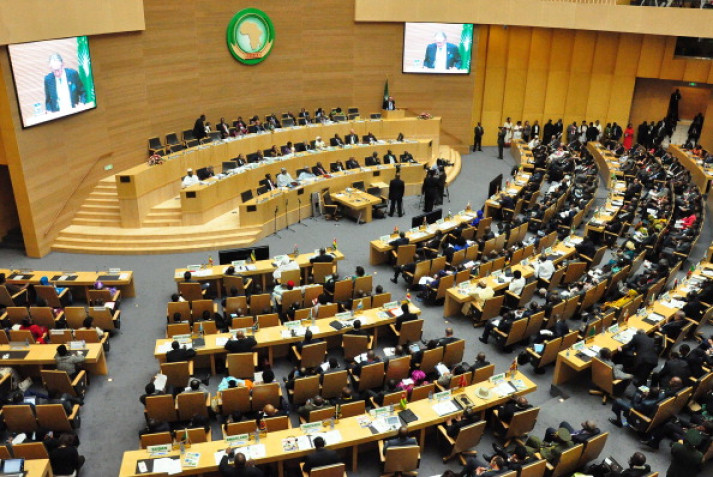 Dialogue 'but without Cnared and rebels'
However, a few hours later, Nyamitwe spoke about what sounded like he had reconsidered the idea of an 'inclusive' dialogue, when he insisted the government would not sit down with neither insurgency groups nor the Council for the Observance of the Constitution, Human Rights and the Arusha Peace Accord (CNARED), an alliance-in-exile of several opposition movements.
Nyamitwe said: "the dialogue can not and will in no event include armed rebels, obviously, but neither CNARED, which is not a peaceful organization, but which regroups within its ranks troublemakers like Alexis Sinduhidje. (However) Some of their members can participate at this dialogue".
He referred to a UN resolution adopted in November 2015, which called on the Burundian government to dialogue with all "peaceful" interlocutors – within the country or abroad.
Opposition

denounces 'false opening'
Any diplomatic improvement between all of Burundi's opposing sides seemed to have already come to halt, when the CNARED reacted to Nyamitwe's comments, denouncing a "fake opening".
"This is a fake opening because this de facto president (Nkurunziza) tells the UN General Secretary that he accepts an inclusive dialogue, and straight after that he (also) wants to chose his interlocutors while accusing others of undermining the security," Léonard Nyangoma, CNARED's president told AFP.
Founded in August 2015, theCNARED is the main opposition platform in Burundi, within the country and abroad, which includes all political parties opposed to Nkrunziza's third term – except from the National Liberation Forces (FNL) of Agathon Rwasa.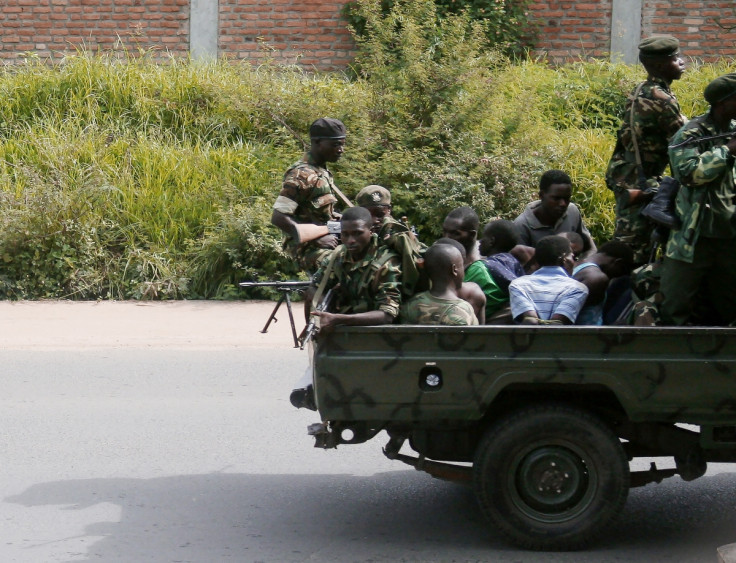 Samantha Power: 'Dialogue with all opposition'
The United States Ambassador to the United Nations, Samantha Power, who was in Burundi at the beginning of the month, has also intervened ahead of Zuma's arrival.
In a tweet posted on Wednesday (24 February), she underlined that "promises (to engage in inclusive dialogue) are not enough — talks must be led outside Burundi with all the opposition".
Burundians' reaction: Zuma welcomed
A number of Burundians told IBTimes UK how they welcomed the AU's chairperson's "good choice" after hearing about Zuma's appointment – highlighting how the South African had been involved as a facilitator in Burundi for over a decade.
In 2002, Zuma, for instance, publicly requested that Uganda President Yoweri Museveni, who was chairman of the regional peace initiative on Burundi, helped jumpstart the peace process in the country, as fighting continued and some rebel groups had yet to be brought on board the peace process.
However, Zuma has been accused of refraining from strong making public pronouncements on Burundi in the few months. For instance, in the ANC's annual 8 January birthday statement, Zuma failed to mention Burundi, and more recently, remained silent about the situation in the small nation during his State of the Nation address at the opening of Parliament – earlier this month.
A resident of Bujumbura, who asked to remain anonymous, told IBTimes UK Zuma's involvement "could be promising", as he claimed that Museveni – who has been mediating talks for the regional East African Community – had "not done enough" to push for a dialogue.
For others, however, the renewed talks are merely a "smokescreen", that the "international community has to realised it has been cheated" – a reference to Nyamitwe's most recent conditions to holding talks.