The African Union (AU) has revealed the name of the five heads of state it has appointed to try to convince the government of Burundi to accept a peacekeeping force that its President Pierre Nkurunziza has rejected.
At the January AU Summit held in Ethiopia's Addis Ababa, Ban Ki-Moon, secretary-general of the United Nations (UN) outlined his goal: for Nkurunziza to return to the negotiating table with the opposition, and for the embattled president to accept the deployment of the 5,000 peacekeeping force, Maprobu, to maintain order.
IBTimes UK looks at the high-level, five-member panel chosen by the AU to travel to Burundi for talks with Nkurunziza.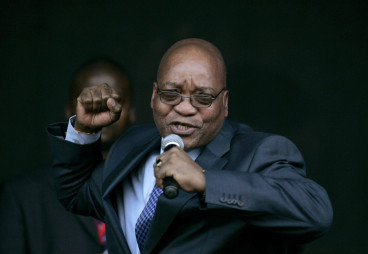 1. South Africa's Jacob Zuma
Aged 17, Jacob Zuma joined the African National Congress (ANC), once on the United States terrorism watch list, and became an active member of its military wing, Umkhonto We Sizwe, in 1962. He was jailed for 10 years on the notorious Robben Island alongside ex-freedom fighter and president Nelson Mandela, for "conspiring to overthrow the apartheid government". After prison, he fled South Africa in 1975, but was one of the first leaders to return in 1990 when the ANC ban was lifted. He then participated in negotiations with the white-minority government.
After judges dropped a corruption cases against him in 2009, he was elected president after the ANC won the general elections. The nation's most colourful and controversial president – the proud polygamist's credibility was damaged in March 2014 when an independent inquiry found the government had improperly spent money on upgrading his private residence – Zuma is described as a "man who listens" by his supporters.
While Burundi's Hutus and Tutsis joined the power-sharing government under the 2001 peace deal brokered by Nelson Mandela to end the central African state's 'slow genocide', Zuma is also expected to have an influence on the Burundian negotiations process. Indeed, unlike the more diplomatic terms used by his predecessor Thabo Mbeki, Zuma is reported to have slammed Nkurunziza's third term and proposed the embattled president left his post "even if he had the right to that mandate" for the good of Burundi.
His discourse has recently sounded less resolute – some commentators have attributed the change of tone to the promise of inclusion of a number of South African firms in the processing of Burundi's minerals – but Nkurunziza will still have to face a strong delegate, who has always been keen on negotiations having himself helped Mandela draft Burundi's Arusha Accords.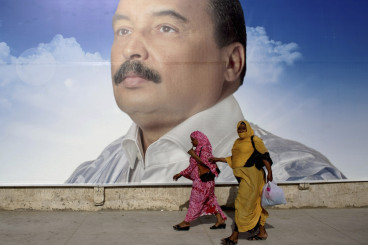 2. Mohamed Ould Abdel Aziz of Mauritania
The only military of the panel, Abdel Aziz is a general of the Mauritanian army who seized power in a military coup in 2008 before winning presidential elections with a majority of votes a year later. He was treated in France in autumn 2012 after he was shot in the arm following a bizarre incident in which he was shot in the stomach, apparently by mistake, by his own troops. Military guards at a checkpoint mistook the president, who was travelling back to the capital Nouakchott after a trip to the desert, for a "security threat".
The general won another five-year term in June 2014 with almost 82% of the poll in an election boycotted by large parts of the opposition – a poll described by a delegation of French parliamentarians who observed voting as "honest and regular". In January, campaigners said authorities in Mauritania were leading an increasingly violent clampdown on the anti-slavery movement in a nation where 4% of the population are still enslaved, despite Abdel Aziz's 2014 declaration that no slavery existed in Mauritania.
Seen as an ally of Western powers in the battle against al-Qaida in West Africa, Abdel Aziz is to be representing the North African region and the Sahel during the talks.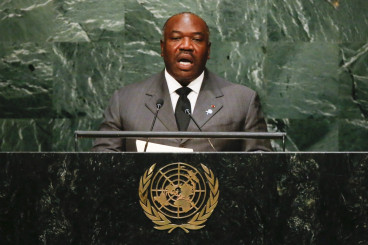 3. Ali Ben Bongo of Gabon
The son of the late Omar Bongo who ruled Gabon for 42 years, Ali Bongo was declared the winner of the presidential election on 3 September 2009, three months after his father died. Though the election result was approved by nation's Constitutional Court, opposition described Ali Bongo's victory as "a constitutional coup d'etat". Opposition has long alleged that the Bongo family amassed a vast fortune, with Omar Bongo accused of embezzling oil revenues and bribery.
Ali Bongo, meanwhile, is to represent the central region of Africa in Bujumbura in the absence of 'dictator' Obiang Nguema of Equatorial Guinea, who Chadian President Idriss Deby judged as too sensitive to Nkurunziza's claim to "sovereignty". Ever since Burundi's civil war, Gabon has always stood alongside Bujumbura to embark on an all-inclusive and genuine process of dialogue and reconciliation. Burundi's former head of state, Pierre Buyoya, is known to have made numerous trips to the Gabonese capital of Libreville.
However, commentators suggest a more recent event could jeopardise the relationship between both countries. It is believed that Ali Bongo, during his inauguration as president of the Economic Community of Central African States, may have shown his irritation towards his counterpart Nkurunziza with regards to his management of the crisis following the anti-third term protests in Burundi.
Ali Bongo is also known to be a great friend of Burundi's neighbour Rwanda and admirer of its president Paul Kagame's economic management of the country. This could prove tricky amid already sour relations between Rwanda and Burundi, especially after UN experts told the Security Council that Rwanda was destabilising its neighbour.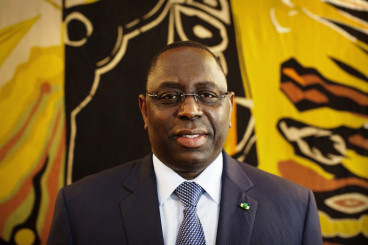 4. Macky Sall of Senegal
A dedicated member of Senegal's Socialist Party, which had ruled since independence, Sall joined the opposition in 1983 after becoming dissatisfied with the party's misrule.
Alternatively minister of territorial administration, government spokesman and prime minister, Macky Sall was elected in a landslide victory in the country's 2012 presidential elections.
Known for his frankness, calm and diplomacy, Sall is seen as a fine democrat in Senegal, and having been in power for four years, his integrity was applauded when he announced he would seek to shorten his mandate from seven to five years. This would be a first, as current presidents are seen as dreaming to prolong theirs. El Hadji Wack Ly, a lawmaker with the Senegalese Democratic Party (PDS) said of Sall: "He is a firm man who keeps his word."
Meanwhile, it is worth noting that in West Africa – particularly the Ivory Coast in the 2000s – peacekeeping became the preserve of francophone nations, primarily Senegal.
5. Ethiopia's Prime Minister Hailemariam Desalegn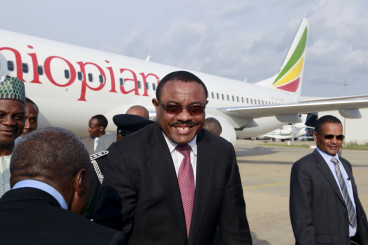 Deputy Prime Minister and minister of foreign affairs under Prime Minister Meles Zenawi from 2010 to 2012, engineer Hailemariam Desalegn Boshe took over Zenawi's post when the latter died in August 2012.
Desalegn, who served as chairperson of the African Union from 2013 to 2014, is seen as a leader who speaks little but analyses a lot, but his government has come under fire. Ethiopia is deemed as one of the most heavily censored countries in the world and has also been accused of ruthlessly crushing political opposition and civil liberties.
Last year, however, Desalegn is believed to have annoyed Nkurunziza by allowing for the Burundi's main opposition coalition – the Council for the Observance of the Constitution, Human Rights and the Arusha Peace Accord (CNARED), an alliance-in-exile of several opposition movements – to see the light in Ethiopia's capital Addis Ababa.
Desalegn's country is host to the majority of AU summits on the Burundi question, but its military are also secretly expected to replace Burundi National Defence forces serving with AMISOM, the AU mission in Somalia, if the latter were to be banned from the mission. Meanwhile, if the AU peacekeeping force Maprobu were to be established, it is believed that Ethiopian soldiers could be part of the contingent.