In a country where it is incredibly difficult for news to travel, a collective of Burundian bloggers, called Yaga, is celebrating its first anniversary in February, and has vowed to continue providing informations and questioning the state of affairs in the strife-torn African nation.
Democracy once flourished on Burundian independent radio. Since Burundi plunged into a bloody crisis that has killed up to 900 people and pushed hundreds of thousands into exile, however, the stations closed and their journalists have become the target of arrests, targeted assassinations and are forced into hiding.
While journalists launched a number of platforms, such as SOS Media Burundi, to continue to inform public online, a collective of citizen bloggers is about to complete its first year in activity.
Yaya Collective grows to 50 bloggers
The Yaga collective – which comes from 'Kuyaga' in Kirundi (one of Burundi's official language) which meaning is 'to tell' – initially came together in February 2015 under the lead of young Burundians: journalist Armel Bukeyeneza Gilbert, writer Alain Horutanga, blogger Dacia Munezero and Jean-Marie Ntahimpera, an academic.
"We were four bloggers to initiate the project. Today Yaga has over 50 bloggers in Bujumbura and the interior," Ntahimpera told IBTimes UK in Bujumbura. "Blogs may be new tools for the Burundian youth, but I think these are excellent opportunities that will help us to conquer our freedom of expression."
After noticing that many young Burundians wanted to speak but did not know how to use blogs and social networks, Yaga – in collaboration with RNW Media (acronym of its former name Radio Netherlands Worldwide)– organised the training of many young people in online writing techniques, the use of social networks and setting up blogs. The little group created the site Yaga-burundi.com where it publishes the young bloggers' articles.
"Each blogger writes his or her views on matters of public concern. But since 2015 the political agenda dominates, and since April we have covered the political crisis for Waza Afrique (a project of RNW Media)," Ntahimpera explained. "Since the main radio stations were destroyed, the Internet has become the primary source of information for Burundi. We try to testify that we are living during these difficult times."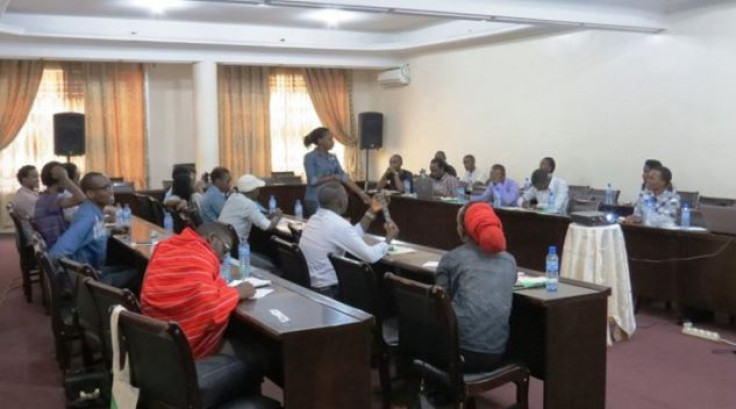 Writing amidst the 'civil war'
Describing how Burundi is experiencing a period of great violence from both regime and armed opposition groups side, where innocent people are murdered or go missing every day, Ntahimpera insists: "I can say that we are in civil war. And in a war, the conflicting elements have one principle: either you are with them or against them. And if one of the players think you're against it, you are an enemy to be defeated."
Therefore, to limit the trouble, nearly half of those who publish on yaga-burundi.com write under a pseudonym precisely because they fear being targeted. "When people are kidnapped and murdered all day long and everyone is wondering when his turn will arrive, a truth that hurts or a misplaced word can create any problems for the author," Ntahimpera added.
"That's why every person who writes from Burundi must carve every word before they let it fall and write a sentence on paper. It is in this difficult context that I inaugurate this new blog," he said, adding: "Actually, I do not know if I have the courage to write something there. Lord, give me the wisdom to be able to write what is worth to be written."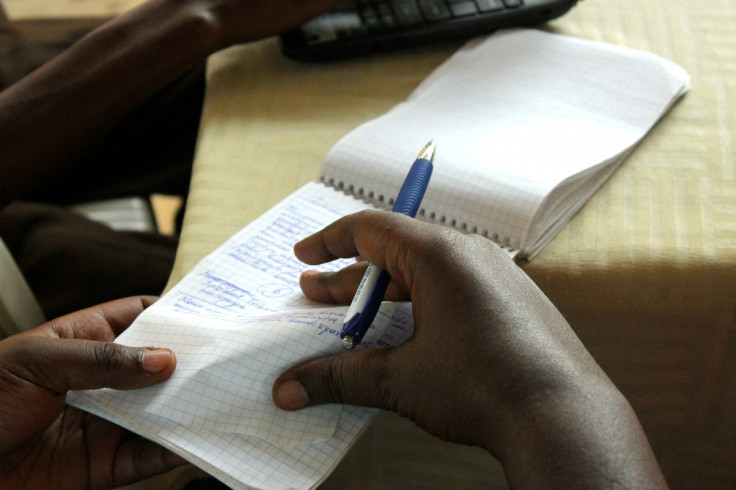 'I'm afraid. All Burundians are afraid – bloggers too'

To celebrate the first year of existence of Yaga, Ntahimpera – a history and political science teacher – has decided to launch a new blog on yaga-burundi.com. "Burundi is today facing the darkest period for its freedom of expression. Blogs and social networks are more necessary than ever to learn and exchange information."
Paraphrasing the French intellectual Raymond Aron, Ntahimpera says he does not consider himself to be a journalist or a citizen journalist, rather a "committed observer", but whatever his title, the teacher spoke of the fear-all face.
"As everyone knows, it is not easy to express an opinion these days (...) I'm afraid. All Burundians are afraid – bloggers too. Today many journalists have left the country, so bloggers act as witnesses, watchmen. Despite the risks, we must have the courage to continue, to the extent possible, to write what we see and what we are living, to express our feelings, our ideas. This is how we will contribute to regain our freedom, which is highly threatened."
When asked what his message to the world could be today, the teacher simply said he would call on democrats of all countries to unite for Burundi.
"The media, associations and opposition political parties have no longer have rights. This is an unbearable situation. We're falling into a new civil war, which may take the lives of hundreds of thousands of people like the previous one. Burundi was already a very poor country, it is becoming a very miserable country. This crisis is like the plague. We might not all die, but all will be affected. Those who are not killed will die of hunger."
Up to 900 people are reported to have been killed since April 2015 after President Pierre Nkurunziza announced a controversial decision to run for a third term, which he won in contested elections in July 2015.
Scores of bodies are reportedly still being found in the streets, in tit-for-tat violence pitting pro-Nkurunziza forces against insurgents in a region where memories of Rwanda's 1994 genocide and Burundi's 12-year civil war are still strong.