Burundi: UN Security Council unanimously approves resolution strongly condemning deadly crackdown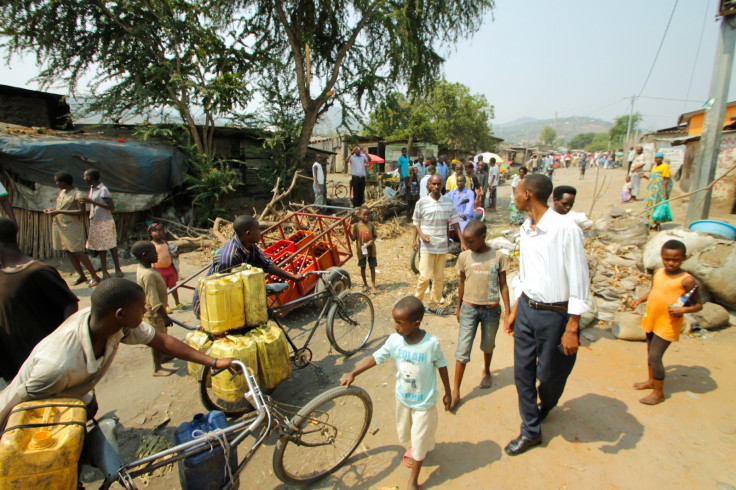 The UN Security Council has unanimously approved a resolution strongly condemning the surge in killings, torture and human rights violations in Burundi and has threatened to impose sanctions against those contributing to the violence.
UN officials and human rights groups have urged action against what witnesses call a deadly government crackdown on opposition members, after at least 240 people were killed since President Pierre Nkurunziza launched a controversial bid to prolong his term in office in April.
The vote on Thursday (12 November) follows calls by international leaders for renewed negotiations between Burundi's government and members of the opposition amid fears the country could continue sliding into a Rwandan-style genocide.
The resolution proposes to reinforce the UN's "presence" in the country, which means the UN's peacekeeping contingent, the Blue Helmets, could be deployed to appease the violence.
The proposal asks secretary-general Ban Ki-moon to deploy a team to Burundi to work with the government, African Union and other partners to "develop options to address political and security concerns", and calls for an "urgent" dialogue between the ruling power and the opposition.
'Dispatch troops to protect civilians'
The UNSC was expected to vote for possible sanctions against those contributing to the violence, while there have also been plans to bring peacekeepers from its Democratic Republic of Congo mission (MONUSCO). Another alternative could be dispatching a regional African force.
"If the United Nations could dispatch a force, that would be even more rational and efficient than sanctions or a regional African force," Pancrace Cimpaye, spokesman for the Alliance for Democratic Change (ADC-IKIBIRI), one of the country's largest opposition parties, exclusively told IBTimes UK on Thursday.
According to Cimpaye, Burundi is still at the bottom of a trough because regional players' interests have forbidden them "to be unanimous on the position to take − especially regarding Nkurunziza and the crimes he is committing."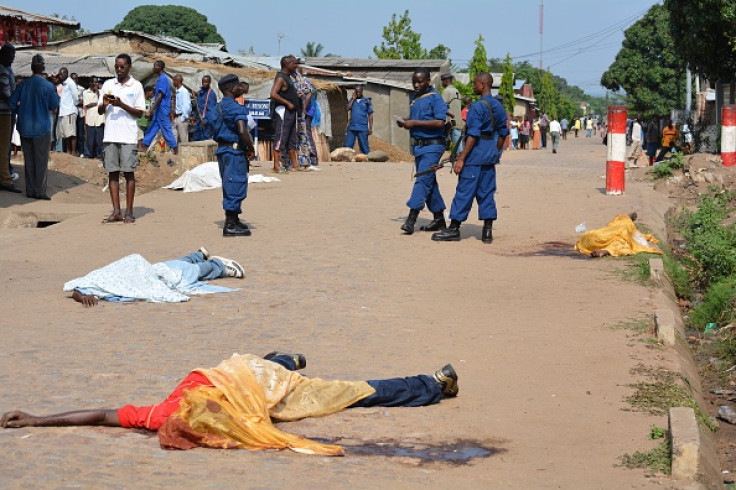 Officially, Tanzania's President Jakaya Mrisho Kikwete gave its support to the Burundian government, while informally, commentators have described Kenya's dubiousness and Uganda's hesitation to charge the presidency.
"Regarding an African force, the sub-region is divided about our plight. So, we would need to have a particular support and the ability for the countries to intervene without interference. In contrast, having the MINUSCO that is nearby means it would be faster, and I presume it would be more or less neutral," Cimpaye said from Belgium, where he is living in exile.
Cimpaye called for the UN to adopt a resolution that includes the use of force under Chapter VII, to guarantee not only peace but also protection of civilians.
"We need a UN force under the Chapter 7, with the possibility to intervene and protect civilians, not a mission that would just come to maintain peace, because we don't have peace."
Burundi up close: Check out our Flipboard magazine
© Copyright IBTimes 2023. All rights reserved.