Rwanda warns Burundi of impending genocide if violent crackdown on dissidents continues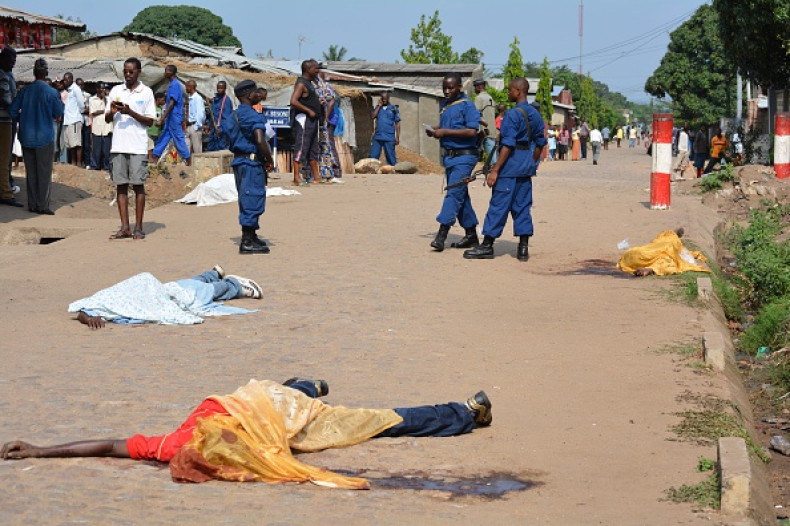 Rwandan President Paul Kagame has urged neighbouring Burundi to avoid a genocide as violence is increasing in the African nation following a controversial election held in July. Kagame made the remarks as at least nine people were killed in a bar in Burundi's capital Bujumbura hours before the police and army launched a house-to-house search for illegal weapons.
The search started after Burundian President Pierre Nkurunziza gave a deadline of midnight on Saturday (7 November) for people to hand in illegal firearms, warning that they would be treated as "enemies of the nation" if they refused.
Minister for security Alain Guillaume Bunyoni told a news conference on Sunday (8 November) that the disarmament process had been launched "with respect for human rights. The security forces are there and will stay until peace is restored. And whoever will try to oppose the return of peace will ... have troubles."
Bunyoni also said that an investigation into the killing of nine people in Bujumbura had been launched. A survivor alleged that the killers wore police uniforms.
The crackdown has been condemned by the international community, fearing the it could lead to more bloodshed in the nation, where at least 200 people have been killed since April. Meanwhile, members of the opposition warned they are being targeted by authorities.
Burundi's recent crisis was spurred by Nkurunziza's decision to run for a third term and people have been targeted by authorities for opposing the mandate. In May, the Imbonerakure - the youth wing of Nkurunziza's National Council for the Defense of Democracy party - was accused of trying to kill Burundian Tutsis as part of an intimidation campaign launched to help Nkurunziza win the election.
Furthermore, recent calls for violence against Burundian Tutsis have sparked fears that the conflict might turn into an ethnic cleansing in a country where ethnic-based violence has caused the death of hundreds of thousands of people in the past.
Avoid the mistakes of history
Burundi
Capital: Bujumbura.
Population: 10.6 million of whom 85% are Hutus, 14% Tutsis, and 1% Twas.
Official languages: Kirundi, French, English.
Colonisation era: Burundi and Rwanda were German colonies from the 19<sup>th century until the end of the Second World War. Then Belgium took control of the so-called "Rwanda-Urundi", modern day Rwanda and Burundi.
Burundi gained independence and established a constitutional monarchy in 1962. It became a republic in 1966.
Civil war: The first democratically elected Hutu president, Melchior Ndadaye, was assassinated by Tutsi extremists three months after taking office in 1993. Hutus started massacring Tutsis and in retaliation, the army, mainly composed of Tutsis, killed thousands of Hutus.
This sparked civil war, which claimed at least 300,000 lives.
Following increasing violence, Kagame urged Burundi to learn from history and avoid another genocide 21 years after more than than 800,000 Tutsi and moderate Hutu were killed in Rwanda.
He said during a speech in the capital Kigali on Friday: "They should have learned the lesson of our history. Leaders are spending time killing people. Bodies of dead people are scattered everywhere. Refugees are wandering everywhere - women and children - and you want to call this politics? What kind of politics is this?"
Burundi has not yet commented on Kagame's remarks.
Relations between Rwanda and Burundi
Relations between Rwanda and Burundi started deteriorating in 2012 and worsened during the recent Burundian crisis. Nkurunziza accused the neighbouring nation of training rebels to destabilise the country. Rwanda denied the claims, but expressed concern at reports claiming violence in Burundi was linked to the Hutu rebel group Democratic Forces for the Liberation of Rwanda (FDLR).
The FDLR includes members of the Interahamwe, or "those who stand together", a Hutu paramilitary organisation responsible for the 1994 Rwanda genocide. The organisation left Rwanda and sheltered in DR Congo in the aftermath of the ethnic cleansing.
Some reports alleged that Nkurunziza spread violence through the Imbonerakure, which has been allegedly brainwashed with genocide propaganda during training in eastern Congo by the FDLR. Burundi dismissed the claims.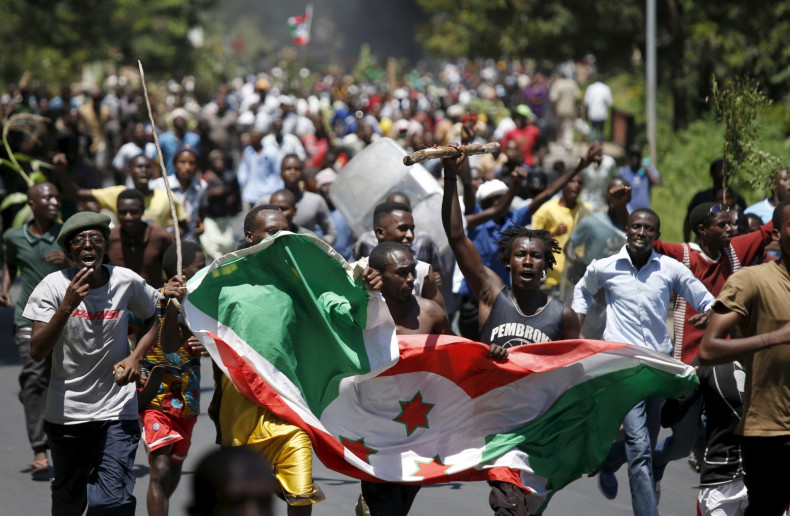 Violence sparked by Nkurunziza's third term
The country descended into chaos in April 2015 after Nkurunziza announced he would run for a third term, despite the fact the country's constitution allowed him to be in power only for two terms. The announcement sparked violent protests across the nation, with protesters accusing Nkurunziza of violating the constitution and the Arusha Peace Agreement.
Nkurunziza's supporters argued the president's first term should not be counted as he was chosen by the Parliament and not by the people in an election as is specified in the agreement. Protests and clashes with police caused at least 200 deaths and prompted hundreds of thousands of people to flee to neighbouring countries fearing a civil war could erupt.
After the country held presidential elections in July, in which Nkurunziza was re-elected, violence continued while analysts warned the government and forces loyal to Nkurunziza were disseminating similar anti-Tutsi propaganda used in Rwanda the genocide.