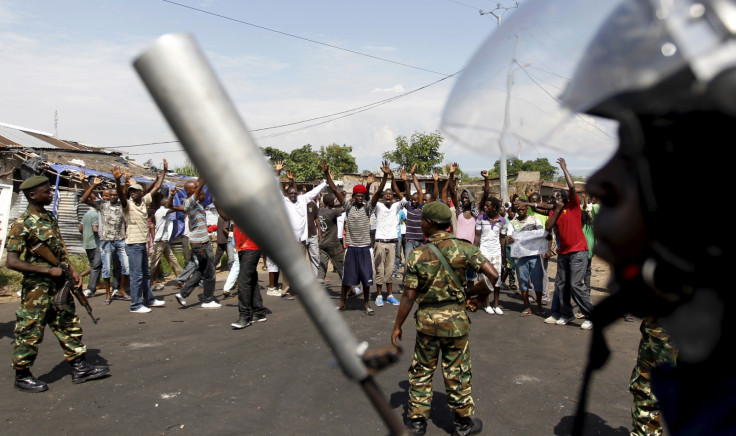 Burundi's President Pierre Nkurunziza will stamp out the protests that have rocked the country, a spokesman said on 5 May, dismissing calls by protesters for him to revoke his bid for a third term in power.
More than a dozen people have been killed and scores wounded since 26 April, when the ruling CNDD-FDD party nominated Nkurunziza to stand for re-election, triggering daily, often violent protests.
The police have been accused of using live ammunition in clashes with protesters, who say Nkurunziza's bid to prolong his 10-year tenure is prohibited by the country's constitution and Arusha Accords, agreed to at the end of a 13-year deadly civil war that killed an estimated 300,000.
"If protesters say they will fight to the death, they have opted for the path of war. If they choose the path of war, the country has defence and security forces that it will use to defend the state against this attack. And we will use these tools to stamp out this attack and bring some order in our country," presidential communications chief Willy Nyamitwe told IBTimes UK.
Nyamitwe claims protesters, who are barricading some of the capital Bujumbura's streets, firing on police forces and burning tyres, are "holding hostage people living in these neighbourhoods because they cannot cross the barricades to work or go to school".
"This is really is reprehensible -- these actions violate even the most elementary rights recognised by national and international law of the populations living in these localities," he said in a phone interview from the capital Bujumbura.
Quelling the violence
The opposition and civil society should have "used democratic channels that were prescribed by the Burundian law", not violence, to challenge the candidacy of a party in power, Nyamitwe stated.
"But if people don't use them [democratic channels], then they are in the illegality and they must be prosecuted by the Burundian justice," the senior presidential adviser on media and communications said.
The government can use "two types of measures to quell the violence: appeasement and firmess", said Nyamitwe.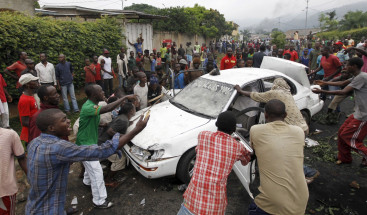 A meeting between East African Community foreign ministers and Burundi leaders who were seeking a solution to the unrest in the country, was held on 6 May at a hotel in the capital Bujumbura.
Nyamitwe, who is calling for the contested 26 June elections to be held peacefully, confirmed a majority of the estimated 600 people already arrested are still being retained.
"But the government is ready to release them as long as those on the streets call for to end to this movement," he added. "Whoever is caught violating or disrupting public order will have to answer individually."