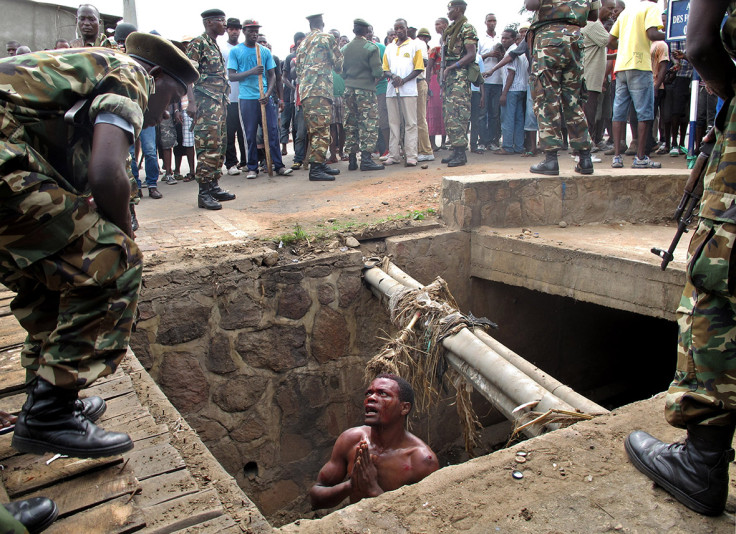 The United Nations Security Council (UNSC) should persuade Burundi's embattled President Pierre Nkurunziza to accept a strong UN political mission with a substantial international police force, rights groups have urged.
UNSC ambassadors are in Burundi after the world body confirmed human rights abuses – including sexual violence and enforced disappearances – are occurring in the country, which is on the brink of a civil war. Latest estimates suggest up to 900 people have been killed since violence erupted in April 2015.
The UNSC said its envoys would pressurise Nkurunziza to engage in talks with the opposition under a new impartial mediator in this week's meetings, after Uganda's attempts to broker a peace deal failed.
UN-led political mission?
"It's encouraging to see the Security Council [and the African Union, which has proposed a peacekeeping mission] take the situation seriously, but preventing further loss of life and human rights violations will require strong diplomacy and a comprehensive action plan," Carina Tertsakian, senior researcher on Burundi and Rwanda at Human Rights Watch (HRW), said on 21 January.
While such a "political mission" can not be expected to stop the violence completely or end all political killings, it could create a significant effect in deterring or decreasing the abuses by both the security forces and armed opposition groups, strengthen human rights safeguards in Burundian institutions – particularly the justice sector – and encourage non-violent solutions to the crisis.
Here are a number of HRW's recommendations.
The small African nation descended into violence when Nkurunziza announced his decision to run as president for a third term, despite the fact the country's constitution allowed him to be in power only for two terms.
The announcement in April 2015 sparked violent protests – mostly across the capital, Bujumbura – with protesters accusing Nkurunziza of violating the constitution and the Arusha Peace Agreement, which ended a 12-year civil war in 2005. Protests and clashes with police caused hundreds of deaths and prompted 230,000 to flee to neighbouring countries fearing a civil war could erupt.
After the country held presidential elections in July 2015, in which Nkurunziza was re-elected, the UN and rights groups documented a rise in violence and targeted killings in the months of November and December.
The situation was further complicated by the formation of two insurgency groups, the Republican Forces of Burundi (Forces républicaines du Burundi, Forebu) and Resistance to the Rule of Law in Burundi (Résistance pour un Etat de droit au Burundi, RED-Tabara), as clashes between these armed groups and forces loyal to Nkurunziza have caused many collateral victims.
---
For the latest about Burundi: Check out our Flipboard magazine, Burundi Up Close
---