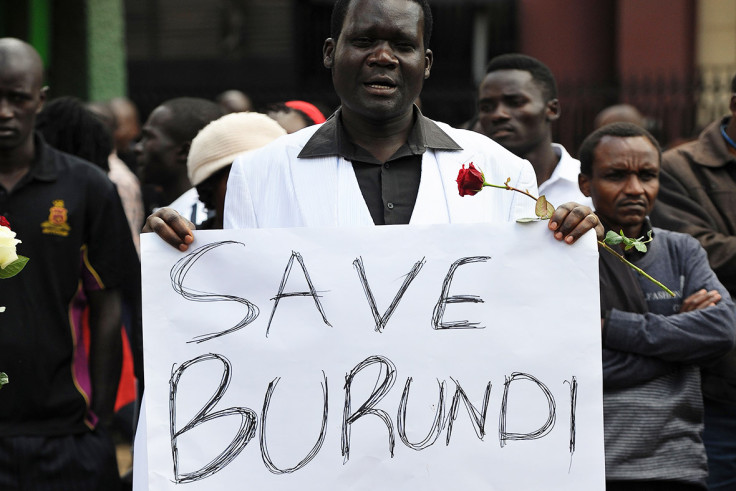 At least three people have been killed in a grenade attack in Burundi's capital Bujumbura on 18 January. The attackers used a motorbike to reach a bar popular among supporters of president Pierre Nkurunziza, witnesses told Reuters. The victims were a senior police officer, a lawyer and a civil servant.
The attack comes days after the UN confirmed that human rights abuses – including sexual violence and enforced disappearances – are occurring in Burundi, which is on the brink of a civil war. Latest estimates suggest that between 400 and 900 people have been killed since violence erupted in April 2015.
The UN Security Council also said its envoys will pressurise Nkurunziza to engage in talks with the opposition under a new impartial mediator in meetings expected to take place this week, after Uganda's attempts to broker a peace deal failed.
"There is a window for the Burundians to come together and work out a way on how they can move forward," Diplomat Jamal Benomar told reporters, according to AFP.
"For them to do this, they would need an inclusive process that is impartially-mediated," he continued. "One that has a timeline that is clear, an agenda, an agreement on who will participate, and this is exactly what we don't have."
What sparked Burundi violence?
Burundi has descended into violence following Nkurunziza's decision to run for a third term despite the fact the country's constitution allowed him to be in power only for two terms. The announcement in April 2015 sparked violent protests across the nation, with protesters accusing Nkurunziza of violating the constitution and the Arusha Peace Agreement.
Protests and clashes with police caused hundreds of deaths and prompted hundreds of thousands of people to flee to neighbouring countries fearing a civil war could erupt.
After the country held presidential elections in July, in which Nkurunziza was re-elected, violence continued while analysts warned that the government and forces loyal to Nkurunziza were disseminating similar anti-Tutsi propaganda as used in Rwanda during the genocide, in which more than 800,000 Tutsis and moderate Hutus were killed.