Kenya: Burundian opposition refugees plea for protection from pro-regime 'hit squads'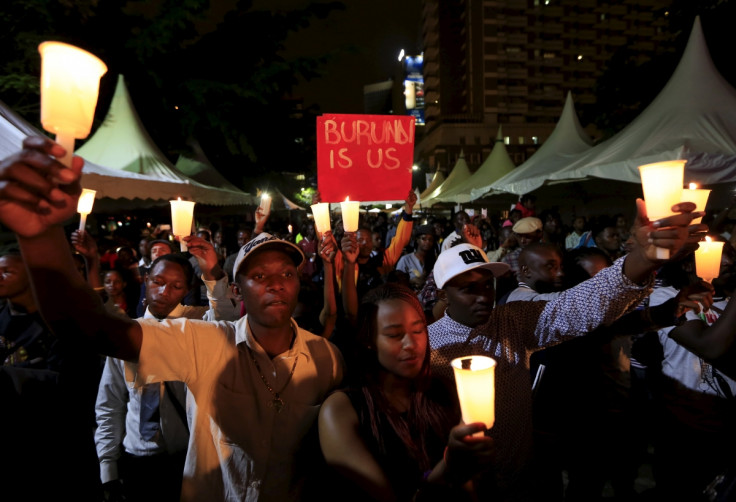 Kenyan authorities have been taking depositions from Burundian refugees who claim to have received threats from supporters of the country's ruling party, who they allege are posing as fleeing refugees in order to eliminate a number of Burundians in exile in Kenya, Rwanda and Uganda.
About 233,000 refugees have fled Burundi's current political crisis, which pits supporters of President Pierre Nkurunziza against those who say his re-election in July for a third term violated the constitution's two-term limit as well as the Arusha agreement that ended Burundi's 12-year civil war in 2005.
The situation worsened in November and December, according to a United Nations leaked memo, following the formation of the Forces républicaines du Burundi (Forebu) and Résistance pour un Etat de droit au Burundi (RED-Tabara) insurgencies, and an increase in targeted killings and violence.
Presidency says death threats are 'rumours'
Many refugees include human right defenders, civil society activists and opposition party supporters as well as participants in anti-Nkurunziza protests, who Kenyan pressure group Coalition for Constitution Implementation (CCI Kenya) claims are "now the target of a systematic campaign by Nkurunziza's regime to eliminate opponents".
Earlier this month, it appeared the Kenyan National Intelligence Services (NIS) had launched an investigation into the alleged presence of a so-called 'death squad' in the region after Jean de Dieu Kabura, a member of the Burundian opposition Mouvement pour la Solidarité et le Développement (MSD) party, was found dead on an open field with stab wounds in Kenya's capital Nairobi on New Year's day. Investigations are ongoing.
"Since the killing of Jean de Dieu in Nairobi, Burundians living in Kenya told me they are in fear of assassination and harm from the Imbonerakure, a militia of the Nkurunziza's CNDD-FDD ruling party," CCI Kenya convener Cidi Otieno David exclusively told IBTimes UK from Nairobi. When asked to comment, Burundi's government fiercely denied the allegations, describing the claims as "rumours".
"This rhetoric (about the) "Imbonerakure" you have is crumbling," presidential spokesperson Willy Nyamitwe told IBTimes UK from Burundi's capital, Bujumbura. "Those who were armed are not Imbonerakure, but (they are) these people that you are protecting or that are working with you. They are tall tales and you are the only one to believe them."
'Fears' in East African capitals
Meanwhile, the CCI Kenya and Burundi Solidarity Group, said they "believe that the threats facing Burundians are real and that Burundian government agents and Imbonerakures could be in Kenya operating with a full command with instructions to eliminate Nkurunziza opponents", CCI Kenya's Otieno said. "Some of the refugees know the suspects and have reported them to the authorities."
A Burundi national and human rights activist currently living in Nairobi, Ferdinand Manirerekana, told CCI Kenya he had received a threatening call, after which he made a statement to the Kenyan police. Manirerekana has been vocal against Nkurunziza's third term.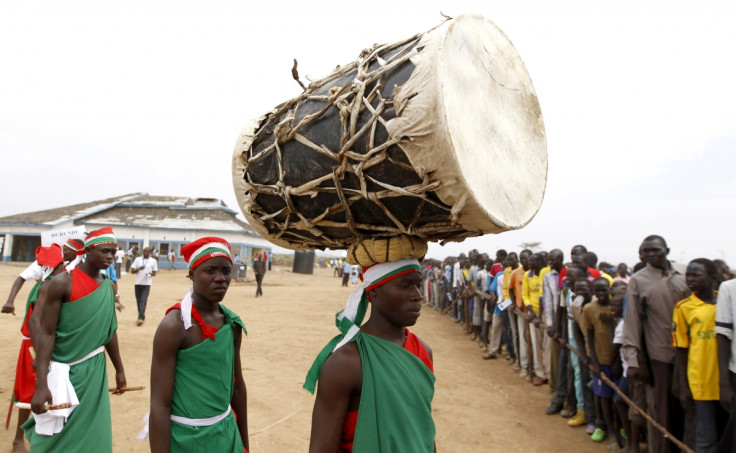 Kenya urged to 'investigate' claims
Quoting Article 14 of the Universal Declaration of Human Rights, which requires Kenya to ensure non-discrimination and non-penalisation of fleeing Burundians, CCI Kenya called on the Kenyan government to ensure that all those fleeing Burundi were provided with adequate security.
CCI Kenya and Burundi Solidarity Group, composed of the Coalition for Grassroots Human Rights Defenders, Rights Promoting and Protection Centre, World March of Women Kenya and Bunge la Mwananchi (People's Parliament), have petitioned relevant state departments.
Convener Otieno said the authorities should also investigate whether agents were operating in the country. If this was found to be true, he said, the authorities should "have them arrested and prosecuted".
A Kenyan government spokesperson said authorities were waiting for police investigations.
Otieno said the CCI had spoken to Burundian refugees in other East African capitals - including Uganda's Kampala and Rwanda's Kigali who have expressed similar anxieties.
The groups are currently documenting cases of human rights violations on Burundian citizens by perpetrators on both sides of the conflict, with the aim of "officially filing complaints with available international mechanisms and instruments", including the International Court of Justice - the primary judicial branch of the United Nations in La Haye, Netherlands - and UN Special rapporteurs.
Zeid Ra'ad Al Hussein, the UN high commissioner for human rights said the country was on the verge of civil war because of a campaign of political repression and violent unrest that has killed 400 people and perhaps considerably more, with almost 3,500 arrested.
© Copyright IBTimes 2023. All rights reserved.