Bush-era CIA black sites: Trump to bring back notorious detention centres synonymous with torture
Secret prisons became synonymous with torture during the War on Terror after September 11.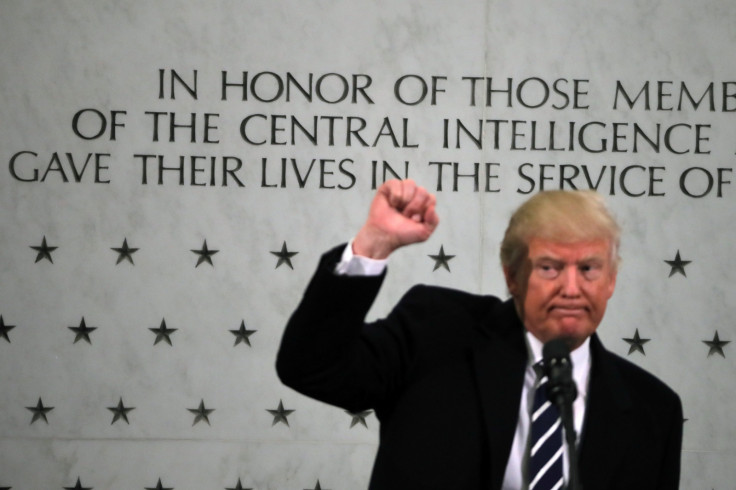 An executive order drafted for President Donald Trump will pave the way to bring back Central Intelligence Agency black-site prisons, which were synonymous with torture during the War on Terror after September 11.
A draft of the three-page Detention and Interrogation of Enemy Combatants executive order has been obtained by The New York Times. The order would allow for a black site Detention Program – the holding of terrorism suspects in secret, foreign prison sites outside of domestic US legal jurisdiction – to be revived.
A one-page statement, included with the order, took aim at the Obama administration for not "exercising certain authorities" to defend America from "radical Islamism," according to the NYT.
The order would rollback restrictions that President Barack Obama put on the handling of detainees and bar the Red Cross from getting access to prisoners of war. Obama's restrictions came in response to the torture of prisoners during the War on Terror under President George W Bush.
The new order would not, however, immediately revive Bush-era torture tactics that have since been barred by laws which only Congress can repeal. A 2015 vote banned torture and said the US must adhere to the standards of war laid out in the US Army's field manual on interrogation.
The order also makes way "for the detention and trial of newly captured" detainees at Guantánamo Bay prison. President Obama worked to close the prison by reducing the number of prisoners held there by 76% after taking office.
The document is just one of several national security orders that Trump intends to sign in the coming days, including naming the Muslim Brotherhood a terrorist organisation and ordering the construction of the Mexican border wall.
"Big day planned on National Security tomorrow," Trump wrote on Twitter on Tuesday 24 January foreshadowing his executive orders.
During his confirmation hearing on 12 January, CIA director Mike Pompeo said he "can't imagine that" President Trump would ask him to bring back the use of torture. "I'm deeply aware that any changes to that will come through Congress," he said.
"It would be surprising and extremely troubling if the national security cabinet officials were to acquiesce in an order like that after the assurances that they gave in their confirmation hearings," Elisa Massimino, the director of Human Rights First, told The NYT. The order, she said, sounds like Trump is "flirting with a return to the 'enhanced interrogation program' and the environment that gave rise to it."
During the 2016 campaign, Trump said he would bring back waterboarding torture techniques and a "hell of a lot worse."
© Copyright IBTimes 2023. All rights reserved.