Donald Trump says 'no further' releases from Guantanamo Bay prison
President-elect says remaining prisoners are 'extremely dangerous'.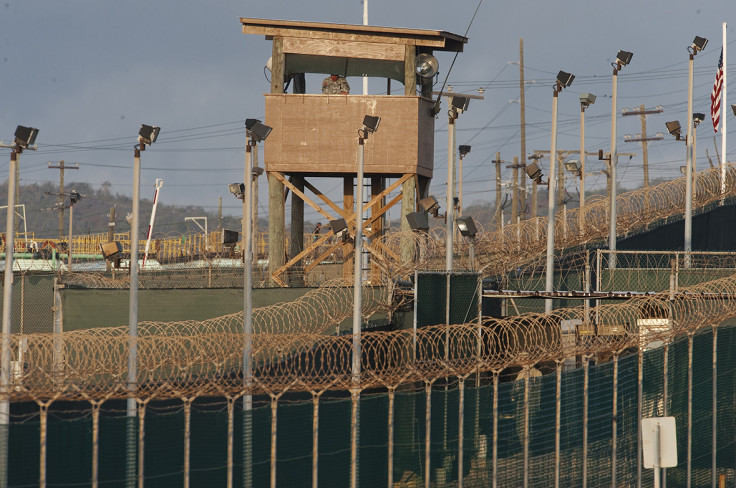 During a flurry of policy-related tweets on Tuesday President-elect Donald Trump spoke out against closing Guantanamo Bay prison where many terrorism suspects have been tortured or held without trial for more than a decade.
"There should be no further releases from Gitmo," Trump wrote on Twitter, using the abbreviated name for the prison. "These are extremely dangerous people and should not be allowed back onto the battlefield," he said.
Trump's position is opposite that of President Barack Obama, who tried for eight years to close down the prison. As one of his first acts as president, Obama gave an executive order to close Guantanamo prison within a year. However, Congress eventually blocked his plan despite initial bipartisan support.
The prison cost $450m (£367m) to run in 2015 and will need more than $200m in extra costs in the coming years. Its population has been reduced to about 59 prisoners, including 21 that have been approved for transfer or deportation.
There are 10 remaining prisoners who have been charged with war crimes. Another 29 are "forever prisoners" considered too dangerous to release. Obama reduced the prison population at Guantanamo by 76% after taking office.
The prison was opened on American-held land in Cuba to jail terrorism suspects outside the reach of domestic American law following the September 11 terrorism attacks on New York and Washington DC. At its peak it held 800 detainees. More than 500 of those prisoners were transferred under President Bush.
At the beginning of 2016 Obama said that the prison "undermines" American security as it is used as a recruitment tool for terrorists. "We can capture terrorists, protect the American people, and when done right, we can try them and put them in our maximum security prisons, and it works just fine," Obama said.
© Copyright IBTimes 2023. All rights reserved.