The business of giving: Why corporate philanthropy is more than just good PR
Business and philanthropy complement one another hugely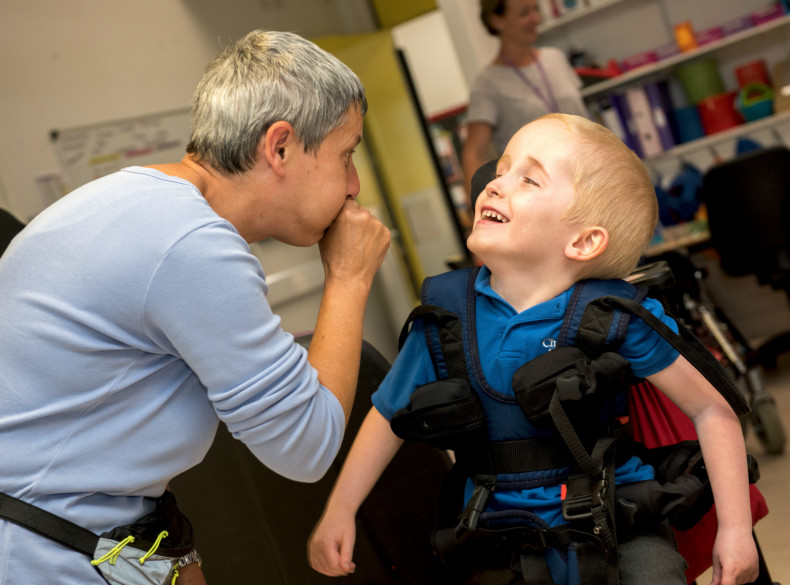 My purpose is to build businesses that benefit society, and I strongly believe that organisations should have a social responsibility that goes beyond the services and products they provide. At REED, our corporate and philanthropic activity is rooted in this principal.
My father Alec Reed, who founded the Reed Foundation in 1985, once told me: "You have little control over the length of your life, but you can control the width of it. Being in a position to help others has widened my horizons and made my life more satisfying. I have enjoyed using my entrepreneurial skills in setting up charities and watching them grow."
Philanthropy is not just a passion project. It is the beating heart of our business.
The Reed Foundation, which has established and supports charities including Ethiopiaid and the Big Give, owns 20% of REED. This means that all of us at REED work one day a week for charity. Many of these charities don't receive government funding and are reliant on the support that our business offers. For this reason our philanthropic investments are not only welcomed, but integral, in helping associated charities to source the funds they need to secure resources and sustain the work they do.
Business and philanthropy complement one another hugely; without profitable businesses there would be no philanthropy.
When I became the Chairman of REED in 2004, I wanted to make sure that the philanthropic efforts and vision of the company were kept alive. I wanted to build on its charitable foundations and continue to contribute to communities around the world.
Today, we partner with the Big Give, which has raised £100 million for UK registered charities since being founded in 2007. The Big Give was created for the sole purpose of providing a more intelligent way for people to give money to charity. Today it works with 10,000 charities, running match funding campaigns and emergency appeals that double donations, providing people with a platform to review and give to a range of charities and campaigns registered in the UK. The volume of support the Big Give has received over the past 11 years has been overwhelming, particularly during its annual Christmas Challenge and for its emergency campaigns. Last year it raised £11.3 million for 528 charities.
The benefits of corporate philanthropy also go beyond the charities and communities you directly engage with. Supporting and driving these initiatives has a ripple effect within business operations too. In my experience, people will almost always prefer to work for a company that shares and promotes the same values they believe in as opposed to one that doesn't.
Fostering these attitudes can benefit businesses beyond simply generating goodwill and contributing to a company's culture. In today's competitive jobs market, having a strong sense of corporate social responsibility can also serve as a bedrock for a strong candidate attraction plan, particularly amongst the younger workforce. Our latest Youth Insight survey at reed.co.uk revealed that 81% of 18-24 year olds value a company's corporate social responsibility to the extent that it would make a difference when choosing which company to work for.
Organisations that work with charities can also leverage their marketing efforts to ensure that their chosen charities are given a higher level of exposure. Cynics may assume that businesses shout about their philanthropic efforts to generate good PR for their brand. And they're not wrong. There's certainly an amount of good press that comes from doing good things. But this is a fortunate by-product of engaging in philanthropy, and should not be the principal reason for doing so. By choosing to support charities you are offering them another platform to promote their cause from, helping them to raise awareness and gain traction in sourcing further support.
Our mission as a business is simple: to help the world Love Mondays. We do this by connecting jobseekers with jobs they'll enjoy, both online and offline. Recruitment is a vocation, helping to change people's lives for the better. We are passionate about helping people find the job they love and progress in their careers. Being in an environment that already strives to help others strengthens that sense of social purpose in our organisation, which supports a socially engaged, loyal and productive workforce.
I would encourage business leaders to actively support and promote charitable causes when they can, because this will be good for their business and for the communities in which they operate. Customers and colleagues will respond positively, and what's not to like about that.
---
James Reed is the Chairman of reed.co.uk, the UK's biggest recruitment brand and the largest family-owned recruitment company in the world. He is a regular media commentator on work and labour market issues, with recent appearances including BBC Breakfast, Channel 4's Sunday Brunch, Radio 5 Live and The Apprentice.
---