In the aftermath of any disaster, natural or man-made, there are valuable lessons to be learned. The post-disaster period is critical. It provides an opportunity for those affected to ensure that policies are implemented to prevent future disasters from occurring.
In short, facts should be gathered, information should be shared, and guidelines should be put in place to stop future disasters from happening.
The collapse of the construction giant Carillion at the start of this year was – for the small businesses and employees involved – a disaster. This has continued to cause huge disruption to the public sector, the businesses caught up in its supply chain, and the people who lost their jobs as a result. The demise of the company left many people feeling angry and frustrated, myself included.
UK businesses must take note. We must learn valuable lessons from the collapse of Carillion to prevent this from happening again.
The demise of the company has damaged many small businesses caught up in Carillion's payment chain. For many of the firms affected, their only option is to now register as a creditor, but considering Carillion's outstanding debt is £1.5bn, it's unlikely that paying owed debts to small businesses will be top of their priority list. I'm concerned that small businesses won't be paid what they're owed and might collapse as a result.
So, looking to the future, what are the most important takeaways for businesses?
There's no doubt that insisting on unreasonable payment terms is a bad way to conduct business with people who have supplied goods or services to you in good faith. For this reason, we must put an end to 90-day payment terms, and in turn protect the smaller businesses who are often pressured into accepting those unreasonable terms.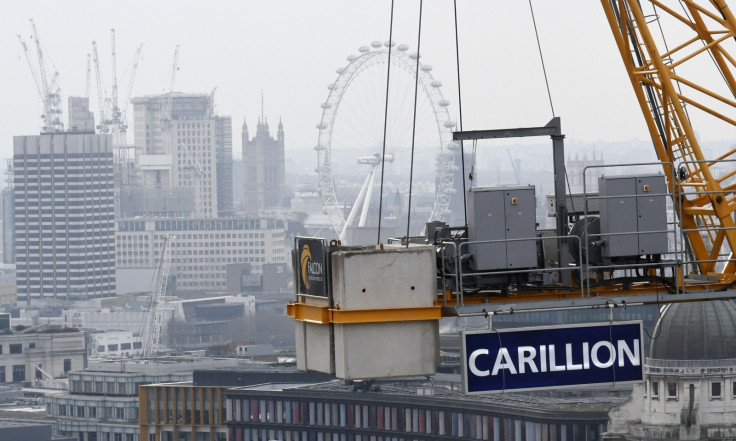 Carillion was also a client of REED. We supplied them with a substantial temporary workforce, until they altered their payment terms and we refused to work with them any longer.
At REED, our policy is to pay suppliers within 30 days. And unless there's a compelling case to the contrary, we refuse to do business with anyone who has payment terms longer than 45 days.
Fortunately, we're lucky enough to be in a position where we can say no. We refuse to work with suppliers that offer unfair payment terms, but this isn't the case for a lot of small businesses, who are often forced to say yes to less than desirable payment terms, putting their business in jeopardy.
If history has taught us anything, it is that change cannot happen overnight. But I urge big businesses to start having these conversations and to affect change.
The banking crash of 2008 draws parallels. When the crash hit, I remember the feeling of panic. I remember thinking, 'Is our money safe?' I remember questioning whether or not we'd be able to pay the 20,000 people on our payroll.
This changed the way many companies do business, REED included. Lessons were learnt, and precautions were taken. To ensure that we'll always be able to pay our temporary employees, contractors and suppliers, we now keep our cash in more than one bank.
This was the lesson of 2008.
The lesson of 2018 must be to put a stop to 90-day payment terms. The message to businesses must be to put an end to unfair payment terms; to conduct business fairly and responsibly; to stop "doing a Carillion".
---
James Reed is the Chairman of reed.co.uk, the UK's biggest recruitment brand and the largest family-owned recruitment company in the world. He is a regular media commentator on work and labour market issues, with recent appearances including BBC Breakfast, Channel 4's Sunday Brunch, Radio 5 Live and The Apprentice.

---