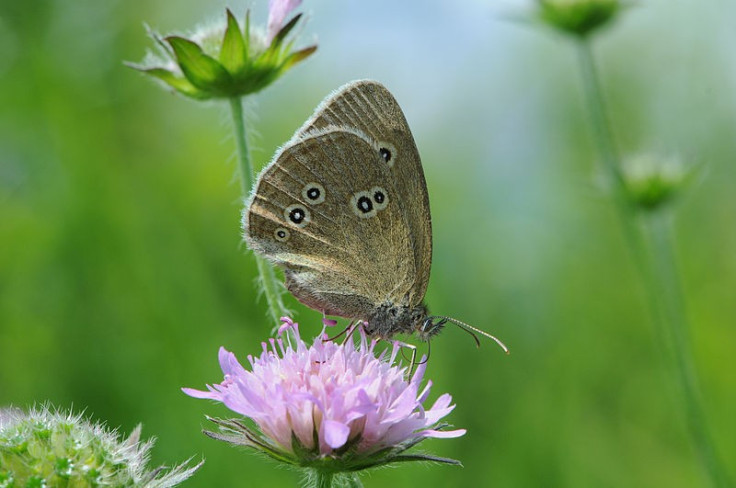 Extreme weather could eventually lead to the extinction of butterfly populations in the UK because they take so long to recover after a drought.
The sensitivity and recovery of UK butterflies following extreme drought is affected by the area and fragmentation of habitat types, research by NERC Centre for Ecology & Hydrology has found.
With more droughts during summer months predicted, scientists believe butterflies face eventual extinction.
Co-author Dr David Roy, from the centre, said: "The delayed recovery of butterfly populations is worrying given that severe summer droughts are expected to become common in some areas of the UK, for example, south east England.
"If populations don't recover by the time the next drought hits, they may face gradual erosion until local extinction."
The scientists looked at data on the Ringlet butterfly collected between 1990 and 1999; the period that spanned a severe drought in 1995.
They found that there were marked declines in insect species after the 1995 drought. The Ringlet butterfly populations crashed severely in regions that were drier.
Researchers also found habitat structures in the wider areas influenced population, with populations in larger and connected patches of woodland recovering faster.
Lead author Dr Tom Oliver said, "Most ecological climate change studies focus on species' responses to gradual temperature rise, but it may be that extreme weather will actually have the greatest impact on our wildlife.
"We have provided the first evidence that species responses to extreme events may be affected by the habitat structure in the wider countryside."
Dr Tom Brereton, from Butterfly Conservation and study co-author, added: "Our results suggest that landscape-scale conservation projects are vital in helping species to recover from extreme events expected under climate change.
"However, conversely, if we do nothing, the high levels of habitat fragmentation will mean species are more susceptible."
There are only around 60 species of butterfly that are regularly seen in the UK. As butterflies pollenate plants, their extinction could have a huge impact on the ecosystem.