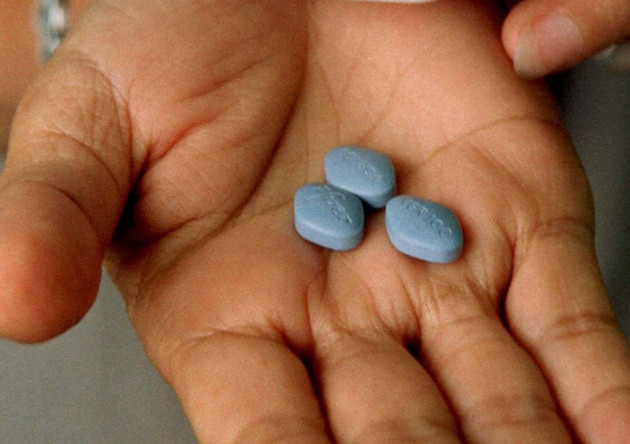 Men across the world will now be able to buy Viagra online after drug company Pfizer announced it will sell its erectile dysfunction medication on the website Viagra.com.
The world's second largest drug maker says Viagra is its most counterfeited medication, and by selling online, it aims to stop men with erectile dysfunction buying and taking fake versions of the drug.
Every year there are around 24 million searches for 'Viagra online', many by men who want to avoid talking about their problem, risking being ripped-off by cut-price fake versions of the medication that could endanger the buyer's health.
Matthew Bassiur, vice president at Pfizer Global Security, said: "We have seen counterfeit medicines manufactured in filthy and deplorable conditions, yet some people do not realise the risks that this poses to their health and safety, our top priority.
"Counterfeit medicines often contain the wrong or incorrect levels of active ingredient, as well as potentially dangerous contaminants. Samples of counterfeit Viagra tested by our labs have contained pesticides, wallboard, commercial paint and printer ink.
"These findings motivate us to continue our aggressive global efforts to stop those who prey on unsuspecting patients."
Research by Harris Interactive in 2011 showed 82% of men with erectile dysfunction could not work out if an online pharmacy was legitimate, yet 36% still said they would buy drugs for their condition after an online search.
Men wishing to purchase Viagra online will still need a prescription, but the new service from Pfizer means they will not have to visit a pharmacy to collect the drug.
They will also be offered discounts by buying through Viagra.com, which it is hoped will eliminate some of the problems with fake sellers offering the drug for a fraction of the price.
Pfizer's move to selling online has been welcomed by the National Association of Boards of Pharmacy, which recently found that just 3% of websites selling prescription drugs are legitimate pharmacies.
Carmen Catizone, executive director of NABP, said: "Through our ongoing analyses, we've seen how fake pharmacy websites can lure consumers into buying counterfeit medicines with what seems to be an easy purchasing experience, but it may be putting their health at risk.
"We're pleased to see companies collaborating to develop and support solutions that will help patients obtain legitimate prescription medications online."
Traditionally, drug companies do not sell directly to patients. Instead, they sell to wholesalers who distribute the medications to pharmacies, hospitals and doctors.
Should the Viagra.com service prove successful, it may encourage other companies to follow Pfizer's lead and sell their products directly to patients online.
"If it works, everybody will hop on the train," said Les Funtleyder, from private equity fund Poliwogg.
Judson Clark, an analyst for Edward Jones, said Pfizer's strategy may help the company's declining Viagra sales but said he is unsure if it will eliminate counterfeit sales: "It's a very interesting and novel approach. Whether it returns Viagra to growth is hard to say."