Caitlyn Jenner has made headlines this week over her forthcoming memoir, The Secrets of My Life. The transgender star has confirmed that she underwent gender reassignment surgery and has revealed new details about the OJ Simpson trial.
Jenner, 67, states she finally went through with the surgery in January earlier this year, which is almost two years after she revealed her decision to transition.
The Olympian gold medallist, who is the biological father of Kendall and Kylie Jenner, claims that the operation was prompted by being annoyed by fans asking about her genitals.
Writing in The Secrets of My Life, which is released on 25 April, Jenner said: "The surgery was a success, and I feel not only wonderful but liberated," according to Radar Online.
She also explains in the tome that the decision came with the discomfort she felt from tucking away her penis.
Jenner said: "So why even consider it? Because it's just a penis. It has no special gifts or use for me other than what I have said before, the ability to take a whiz in the woods.
"I just want to have all the right parts. I am also tired of tucking the damn thing in all the time."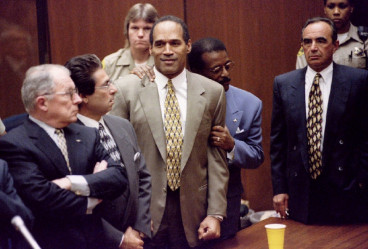 Writing about how great she felt once the surgery was over, Jenner added: "I am going to live authentically for the first time in my life. I am going to have an enthusiasm for life that I have not had in 39 years since the Olympics, almost two thirds of my life."
Elsewhere in the book, Jenner has allegedly claimed that the late Robert Kardashian confessed to her in the 1990s that he knew OJ Simpson was guilty of murdering his estranged wife Nicole Brown Simpson and her friend Ron Goldman.
Kardashian was Kris Jenner's first husband, and the couple divorced in 1991. Jenner, then known as Bruce Jenner, married Kris just months afterwards, but divorced 24 years later in 2015.
During a car ride with Jenner – the lawyer, who died in 2003 aged 59 – said: "I would've been okay with it if they had gotten him in the first trial."
Jenner goes on to write that Kardashian doubted his best friend and client's innocence, adding: "The implication was obvious that he believed OJ was guilty."
Jenner was not a fan of Simpson either, and didn't hold back in her description of him. She wrote: "He was the most narcissistic, egocentric, neediest a**hole in the world of sports I had ever seen, and I had seen a lot of them. I believe he got away with two savage murders."
She also offers her own opinion on Kardashian's motive for representing Simpson, citing it may have been to get back at his ex-wife Kris Jenner, who was a good friend of the late Ms Simpson.
Jenner said: "I wonder if it was his way of saying to [Kris Jenner] what I think she was saying to him when she married me: a big f*ck you." Jenner could be touching on the former couple's divorce or the momager's close friendship with the murdered Simpson, who was found dead at her LA home on 13 June 1994.