Graffiti artist Banksy has sent the French government a clear message about his feelings on refugees being tear-gassed at Calais' jungle, spraying artwork on a building opposite its London Embassy. Banksy's latest piece, which is believed to have been sprayed on the derelict building in Knightsbridge on 24 January, shows Cosette from Les Miserables being tear-gassed.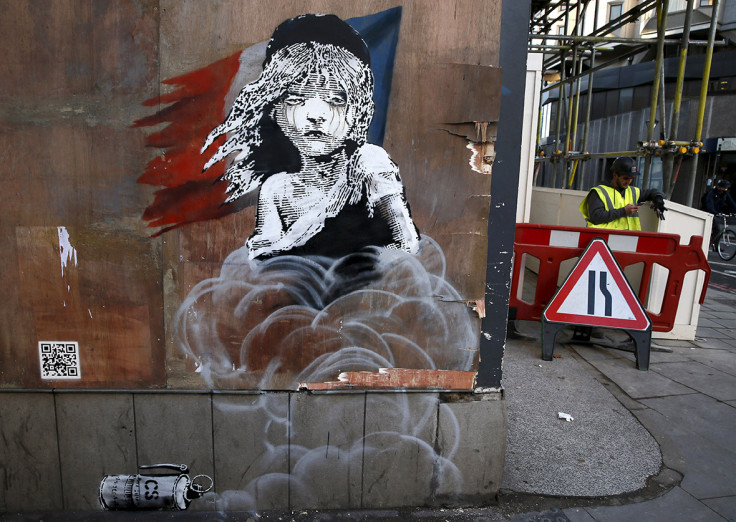 The artwork comes just weeks after French police fired tear gas at people trying to board UK-bound trucks from Calais.
Doctors of the World, currently the only medical charity on the ground in Calais, commented on the artwork, tweeting about the injuries they had treated caused by CS gas.
However, fans hoping to catch a glimpse of Banksy's latest piece are in for some disappointment, as the company that owns the building has covered the mural with large sheets of wood, BBC reported. The company reportedly said they had covered the artwork in order to protect it, with murals by Banksy being coveted items.
Previously, several walls sprayed by the mystery graffiti artist have been cut up and sold or become attraction in their own right – often protected by local communities who want to retain the original artwork.
The most recent of Banksy's pictures is not the first the graffiti artist has painted expressed his feelings about the treatment of refugees in Calais – spraying a series of portraits, including one of Steve Jobs, in the jungle camp in December 2015.
One of the pieces shows Jobs carrying a bin bag of belongings and original computers, a reminder, perhaps, that Jobs was the son of a Syrian immigrant and could have been forced into the perilous position facing many refugees in Calais. His other artwork in the camp features two boats – one a raft packed with refugees, the other, in the distance, a luxury yacht passing by.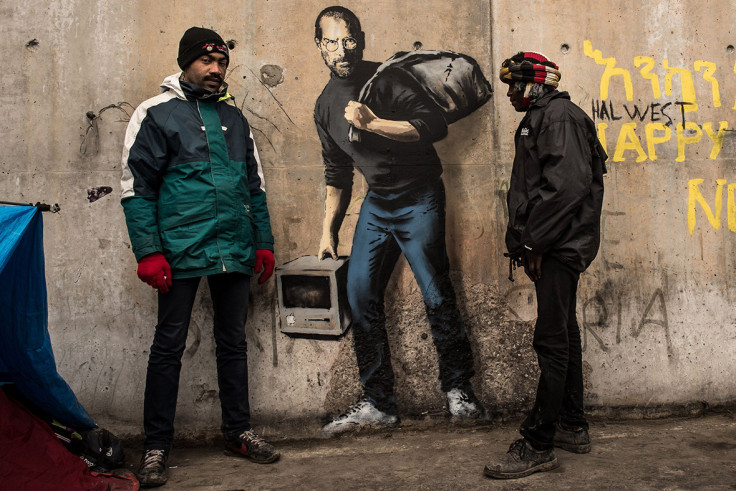 The graffiti artist has also sent resources to refugees in Calais, recently dismantling his 'Dismaland' theme park and sending materials and staff there.