Migrant crisis: Save 'vital' services in Calais' Jungle refugee camp, say humanitarian groups
Plans to demolish kitchens and shops 'will have traumatic impact' – especially on children.
As many shops and community spaces have been shutting down, ahead of a planned eviction in the so-called Jungle migrant camp near the port of Calais access point to the Channel Tunnel, activists are petitioning the authorities in a last ditch attempt to protect these spaces vital for asylum seekers.
The restaurants and shops have faced increased crackdowns following a decision on 25 February to evict the southern part of the Jungle and a decision to close the restaurants on 18 July, according to the Refugee Info Bus, an organisation run by both non-refugee and refugee volunteers.
Police raids of the two dozen establishments providing food for the residents of the camp started two weeks ago when all food was seized and disposed of by the Departmental Directorate for the Protection of Civilian Populations (DDPP) and a 150-strong police presence.
The raids on "businesses" continued until the French authorities served business-owners with an eviction notice on 3 August, stating that their businesses would be demolished on 10 August. A case hearing will determine the fate of the remaining restaurants and shops on 10 August in Lille. If the case is won, the eviction will take place on Thursday 11 August.
Petitioning ahead of the court case
Thousands of refugees in the camp depend on these businesses to provide food, shelter and income. While the authorities claim the businesses are not considered to be shelters, pro-refugee activists claim that many asylum seekers sleep in the shops.
Among the businesses to be demolished is the Kids Cafe, a charity-run restaurant that provides free warm food and a safe space for around 200 children - 90% of them unaccompanied. The centre, which is run by refugee and non-refugee volunteers, as well as the children themselves, also provides English and French classes, and asylum advice for the children in the camp.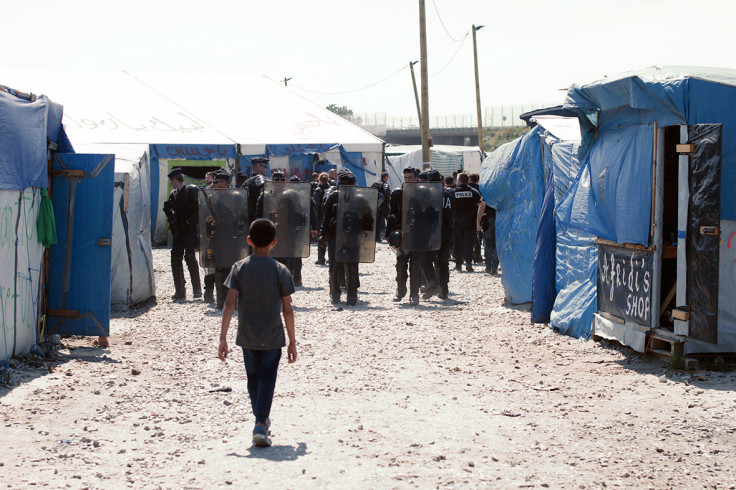 Mary Jones, a British teacher who set up the Jungle Books association last year and is responsible for the Kids Cafe told IBTimes UK, how humanitarian groups are petitioning the local authorities in a last ditch attempt to keep open vital services in the camp threatened by closure and demolition.
"We are trying to collect testimonies to present the authorities about the impact these evictions have on the migrants's living conditions in the camp - access to daily showers, food, livelihoods. Whether this will have an impact we don't know but we are crossing our fingers a few of the spaces will remain open. But I am not particularly optimistic," Jones said over the phone from Calais.
While the Kids Cafe is still open and serving food that is prepared elsewhere, Jones is hoping that the petition will encourage the authorities to recognise the restaurant and other premises as community spaces to prevent their demolition.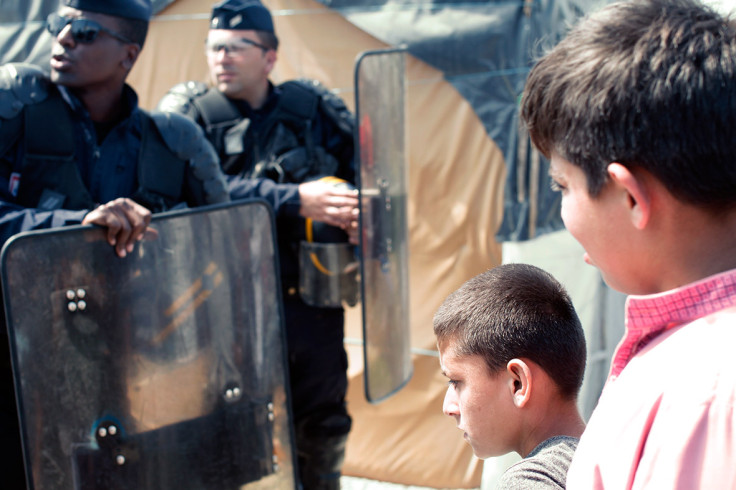 Children's safe haven
Without families, formal education, or protection of the state, children and unaccompanied minors are the most vulnerable group to be caught in the refugee crisis, and with the Kids Cafe gone, the Jungle "will simply become an even more dangerous place for unaccompanied minors", Jones said.
A 15-year old unaccompanied minor from Afghanistan, Abid, summarised: "I like this place (Kids Cafe) for studying. If they close it, we will definitely fight with the police again. We will complain. We come from Afghanistan to study; closing this place is not okay. They are damaging our lives and our future. That is not okay."
His views are echoed by Mohammed, 16, who said the Kids Cafe "is very good because they helped me get in contact with my father". Describing the importance of the place for children and teenagers to meet each other, he said: "It's a place where we can talk about our problems with each other. Outside [the rest of the Jungle] there are only big men. In here we are safe."
The eviction threats come following the shocking news that 129 minors went missing from the Calais' Jungle during the south eviction in February, when demolition teams flanked by squads of riot police flattened hundreds of refugee shelters and community structures.
"As far as I'm concerned, I would love the Kids Cafe to be closed, if the French and British government and local authorities could speed up the reunification process, if French authorities could open capacity for the kids to ask asylum, I'd love the place to close, because it'd mean the kids are making their lives elsewhere," Jones said. "There needs to be a way for these kids to move on with life."
Confiscations and evictions causing hardships
Out of the 200 small businesses raided by police, half a dozen are community spaces - some of which offer food but many also catering for the asylum seekers who don't have much money by providing free electricity to enable them to charge their telephones and watch television.
"Five of those are very popular, and they cater to all different communities and offer a space to diffuse conflicts. Those spaces and some of the shops should really be saved - people are buying SIM cards to contact their families, for instance. Just imagine if you run out of credit and you have to walk all the way to Calais [around one hour walk both ways] for it," Jones explained.
"The Mayor (Natacha Bouchart) is crazy. She put the camp so far away from Calais to dissuade people from going into the town, so she should be happy that there are some people doing the shopping, bringing it all back, selling it for 20 cents extra. It's stopping 7,000 people having to walk to the centre of Calais to go and buy anything they need. It's counter-intuitive."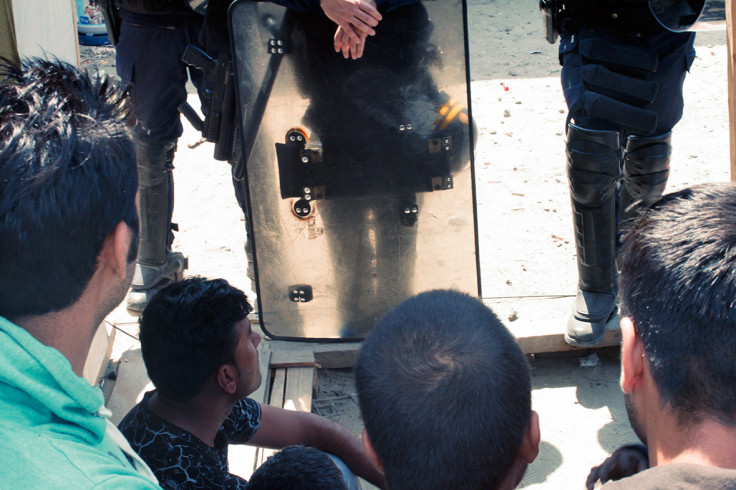 In the past, when there were very few restaurants and shops and people had more money - when they were not blocked in Calais for months on end - some of the restaurants made an income, most of which was sent to their owners' families in the country of origin, and helped extended families at home survive.
"Now, there is so little money around that people are just using that money to buy some food or cups of tea and that is it. The idea that people are making a lot of money now is not really true," Jones explained.
Large numbers of migrants and business owners are also now heavily in debt: they had bought stock, which was burned or confiscated by police. One shop owner, who has been summoned to appear in court in October, was accused of displaying plastic picnic items - cups and plates. Having borrowed money to set up his shop, police confiscated the stock including SIM cards and food during an earlier raid. He can no longer help his family nor himself and he is left with nothing apart from debt.
Potential threats of racism and violence
The volunteer spoke of "absolutely awful series of attacks" earlier this year, when migrants were beaten "to within an inch of life". "It was kind of a bit of a sport: fascists were coming from other parts of Europe and attacking them... People don't want to go into Calais for fear of attacks."
In the last community meeting, migrants spoke about how conscious they were about going about in groups, explaining that they see local residents closing their shutters or old people afraid of them.
"They know the effect that it has when a large group of refugee men are walking into town, although they are not a threat to anybody. It is horrible for them to feel they are seen as a threat when all they are doing is buying a can of beans."
According to the association Help Refugees, there were 7,300 people living in the camp according to the July monthly census - of which 608were unaccompanied minors with the youngest being just seven years old.
© Copyright IBTimes 2023. All rights reserved.