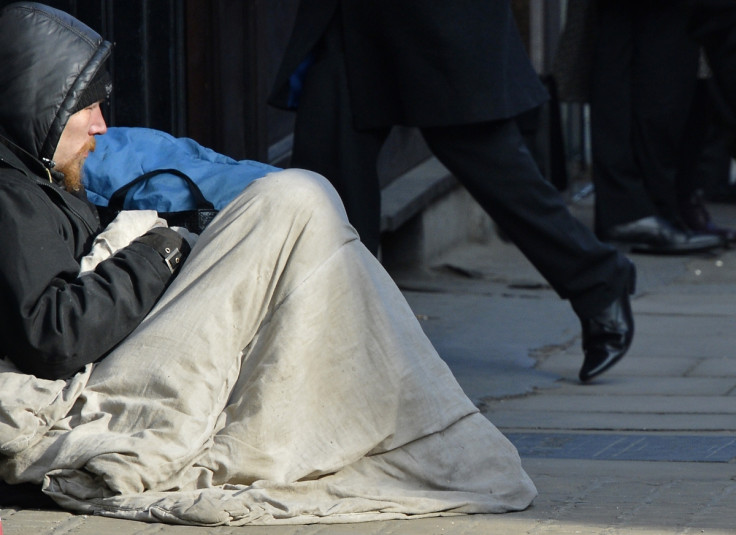 When Quinn Duane's groom-to-be, Landon Borup, got cold feet and called off their wedding, Duane and her family decided to keep their $35,000 banquet reservation to feed Sacramento's homeless. The reception, which was held at Sacramento's Citizen Hotel, included salmon, steak and gnocchi.
Borup called off his wedding to Duane just a week before their ceremony was scheduled to take place. Instead of canceling everything, Duane's family decided they would keep the venue and reception for 120 guest. The guest list, however, would change.
"When I found out on Monday that the wedding would not be taking place, it just seemed like, of course, this would be something we would do to give back," Duane's mother Kari Duane told KCRA News. According to the Christian Science Monitor, the new guest included children, individuals, families and even some newborns.
Erika Craycraft, a homeless woman who went to the extravagant mean with her husband and their five children, said: "I think it's very generous actually to lose out on something so important to yourself and then give it to someone else." Craycraft's husband Rashad Abdullah added that the meal was "really a blessing".
The would-be-bride opted not to attend the meal and instead stayed home with friends. "I feel a lot of heartache and heartbreak for her, but I will take away something good from this, I will," Kari Duane said. The 27-year-old was set to travel to Belize on what would have been her honeymoon on 18 October, but will travel with her mother instead.
According to the Daily Mail, the former couple met in July 2011 and were engaged by April 2014. Borup reportedly proposed in an elaborate manner, which included several members of Duane's family.