California drought from above: Aerial photos show need for water restrictions in arid state
What will it take to get people to use a lot less water in drought-stricken California, with its technicolour landscape of perfect lawns, verdant golf courses and aquamarine swimming pools? The state is about to find out as it imposes the first mandatory water-use restrictions in its history.
The regulations mean industrial parks and golf courses must immediately cut a quarter of their water use on ornamental turf, and homeowners will be pressed to replace thirsty lawns with drought-tolerant landscaping.
Reuters photojournalist Lucy Nicholson flew over southern California to see the effects of the historic drought.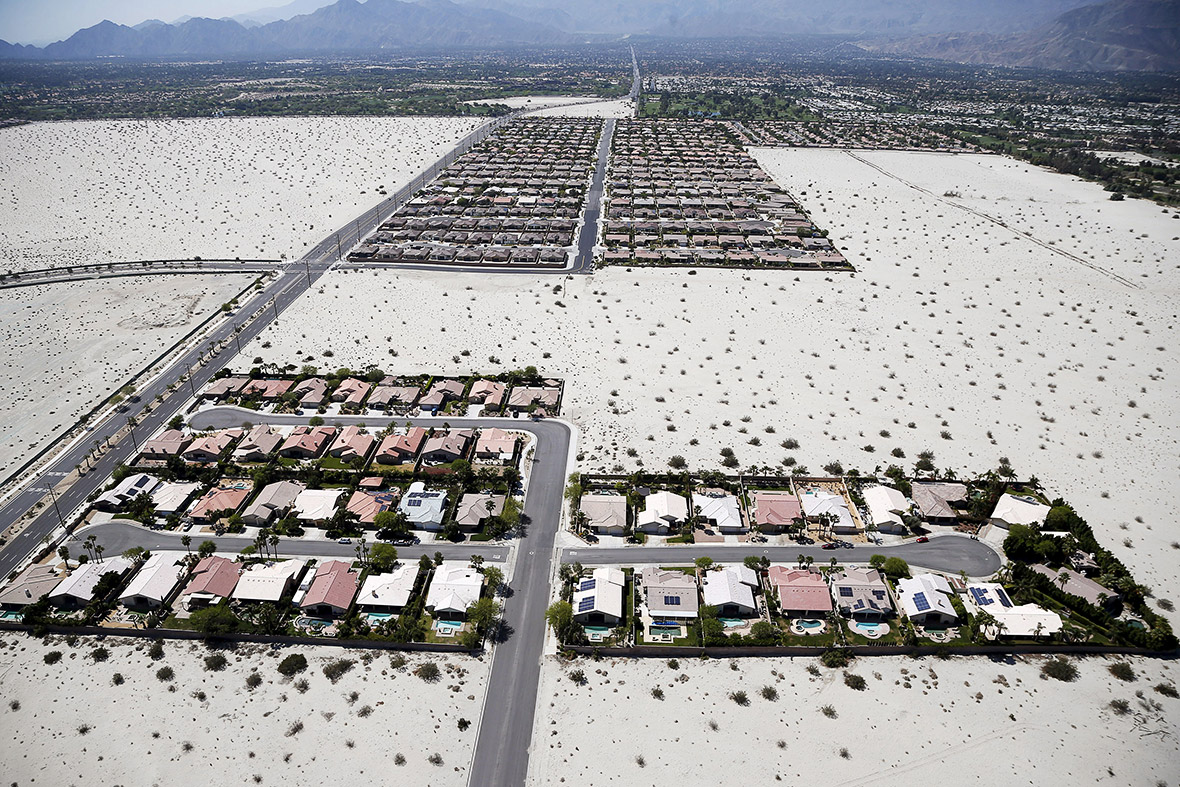 The crackdown comes as California moves toward its fourth summer of drought with no relief in sight. Record low snowfall over the winter has left the state of nearly 40 million people with a year's worth of water in its reservoirs, and dwindling groundwater for wells.
Affluent Southern California communities with lots of landscaping on automatic timers were some of the worst offenders, topping 300 gallons (1,140 litres) of water per person a day compared with 70 gallons (265 litres) for some San Francisco Bay Area communities.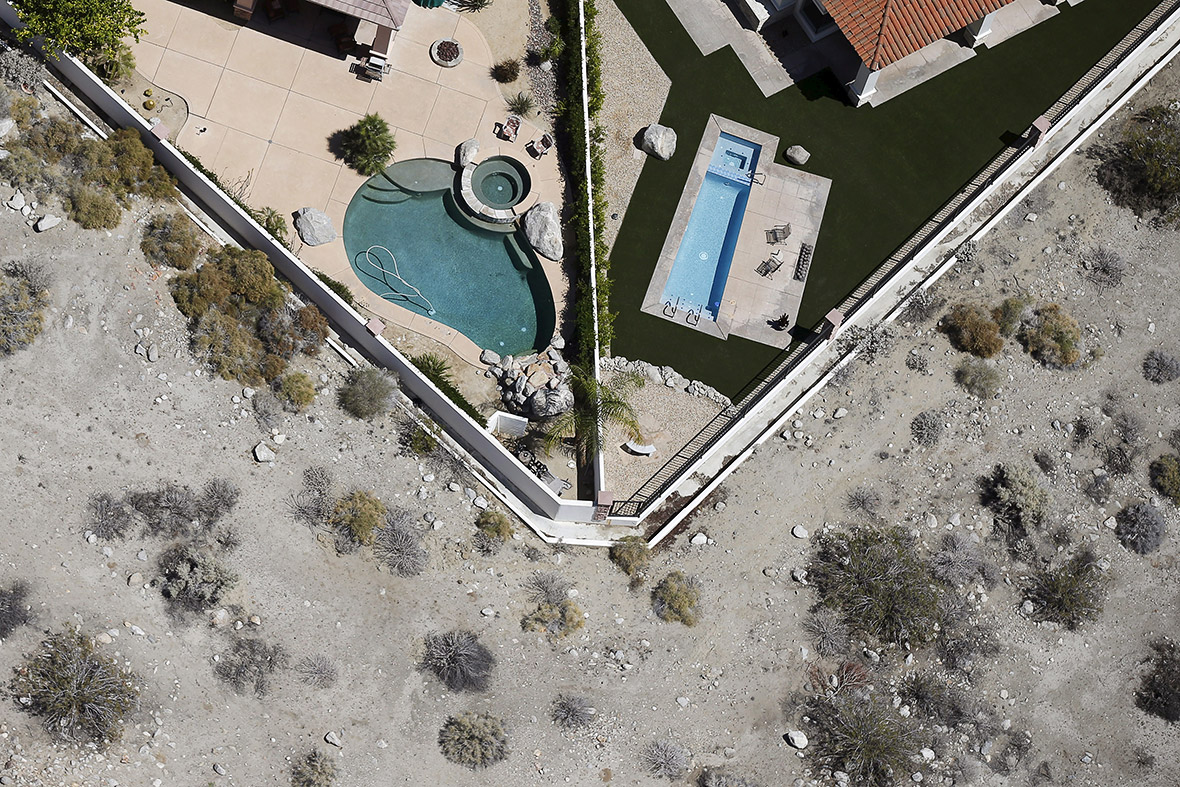 State water officials will now draw up the emergency regulations to carry out the governor's order and hope to have them ready for enactment in May, said George Kostyrko, spokesman for the state Water Resources Control Board.
Homeowners will get rebates for replacing lawns with greenery more suited to the semi-arid state and for installing more water-thrifty appliances and plumbing fixtures. The state also will press water agencies to impose higher, graduated rates to discourage water guzzling.
Homeowners and water districts that violate the rules will be subject to fines, but many of the enforcement details have yet to be worked out.