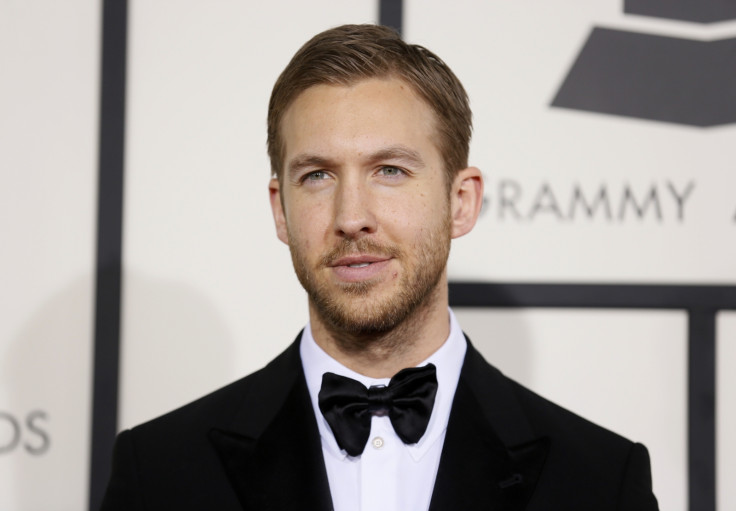 It looks like Calvin Harris has recovered from the injuries he suffered to his face in a car accident on 20 May. The Scottish DJ showed his face for the first time since the accident on his Snapchat account on 30 May (Monday).
Harris shared two selfies on the social media app, wherein he can be seen wearing a camouflage jumper. However, the 32-year-old has purposely hid half his face in both the photos.
One of the photos has been captioned: "f--k this." But Harris did not explain as to what he was irritated about. The DJ's location was also revealed when he shared the photos using geotag filter. He is in London.
"Calvin is feeling better and is enjoying some time off to rest and get his body back to where it was," a source told EOnline. "He is going to the gym but not working too hard," the source added.
Last week, it was announced that some upcoming shows of the DJ's have been cancelled for him to have ample time to recovery from the injuries sustained after a Volkswagen Beetle convertible crossed a divider and collided into the SUV he was travelling in.
"Adam is still recovering from the injuries sustained in the car accident last Friday. Unfortunately, as a result he will not be able to perform in Las Vegas at Hakkasan tonight, 5/26 and Omnia tomorrow, 5/27," a statement read.
"He has asked us to pass on his apologies to everyone who was due to attend the shows and hopes to be back to his normal schedule soon. – Calvin HQ," the statement continued.
Harris later tweeted: "Thank you so much for your messages and sorry to any disappointment I caused with the show cancellations...I'm feeling lucky and very grateful"