Cambodia: Walmart, Nike Slammed over Garment Workers Deaths Silence
Human rights activists criticise US giants after police opened fire on striking workers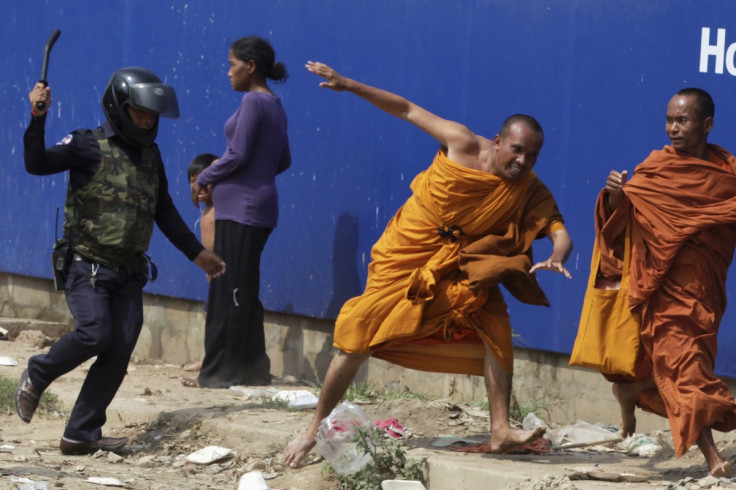 US retailing giants Walmart and Nike have been slammed by rights groups for failing to condemn the use of deadly force by Cambodian police against striking garment workers at some of their suppliers.
Human rights activists in Cambodia were bitterly disappointed by the companies' lack of action following the killing of at least five workers, who were shot dead last week by police in Phnom Penh while demonstrating for better wages.
"It's so sad to see them [Walmart and Nike] being quiet. It's time that both of them speak out," Tola Moeun, who heads the labour program at the Community Legal Education Centre (CLEC) told IBTimes UK.
"Those brands, I mean Nike and Walmart, their code of conduct maintains they respect the rights of association and collective bargaining and they make a lot of benefit from the workers," Moeun said.
"They should think of the reasons why people protest: to get a wage on which they can survive, not to become rich like Walmart or Nike."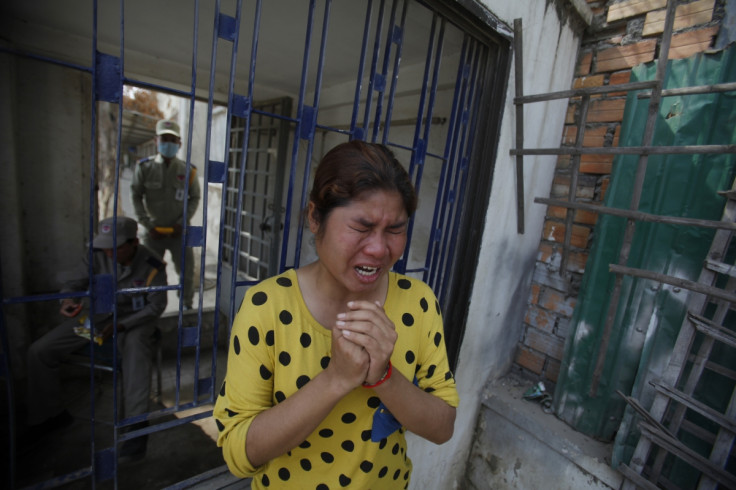 A garment worker cries after clashes broke out during a protest in Phnom Penh
Reuters
At least 20 people were injured after police opened fire on protesters in a southern suburb of the capital last week.
Kim Phalin, 29, Yann Rithy, 26, Sreng Vibol, 22, Ouk Pheak, 23 and Sam Ravy, 26 – all of whom worked at local garment factories – were killed, union officials said.
They were striking to demand an increase in the minimum wage to $160 (£97) a month - double the current rate.
The Garment Manufacturers Association in Cambodia (GMAC) dismissed the deaths as "collateral damage" and blamed the workers for their own demise.
Part of the violence was documented in this video published by local rights group LICADHO. [Warning graphic content].
A number of Western clothing giants that purchase apparel from Cambodia wrote an open letter to Prime Minister Hun Sen decrying the police brutality.
In the letter, Puma, H&M, Gap, Adidas, Inditex, Levi Strauss and Columbia also backed the development of a minimum wage review mechanism for garment workers.
German sportswear colossus Puma separately acknowledged that at least one of the dead workers was employed by one of its suppliers and pledged to provide support to the family.
The UN human rights office (OHCHR) also said it was "deeply alarmed" by last week's clashes.
"We urge the Cambodian authorities to launch a prompt and thorough investigation and to ensure full accountability of members of the security forces found to have used disproportionate and excessive force," said OHCHR spokesman Rupert Colville.
Moeun said CLEC reached out at Nike and Walmart but received no reply. No one at the two companies was available for a comment as we published.
Workers Unions have asked their members to go back to work and most factories were open on Thursday.
The Unions are standing by their request of a $160 minimum wage and Moeun warned more protests might follow if all parties do not work to resolve the matter through peaceful negotiations.
"I'm not quite sure if the situation will remain calm when the workers get paid and they see their wage has been deducted [due to the strike]," Moeun said. "It might happen again."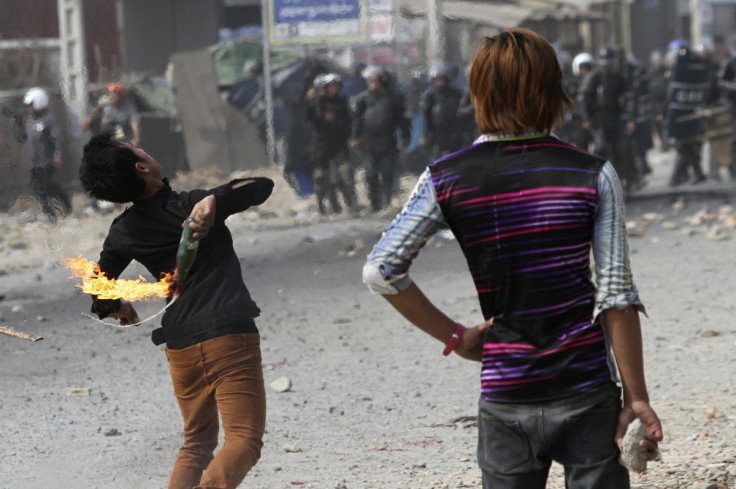 A worker throws a petrol bomb after clashes broke out during a protest in Phnom Penh
Reuters
Jeffery Hermanson, director for global strategies at Workers United, told IBTimes UK that $160 a-month was the minimum required to allow workers a decent, healthy living standard.
"The wages in Cambodia are so low as to guarantee that workers are going to be unhealthy," Hermanson told IBTimes UK.
Meanwhile a number of local companies have sued the unions over damages they claim the factories suffered from during the strike, the Cambodian Daily reported.
The detention of 23 protesters, including a number of union leaders and NGOs' activists also threatened this week's fragile calm.
The whereabouts of the 23 were unknown for days, also to lawyers and family members. It later emerged the prisoners had been taken to an isolated detention facility outside of Phnom Penh.
Moeun said relatives and lawyers arriving at the CC3 prison found military and police deployed outside.
"They did allow some in but not all and also the lawyers' access to interview their clients was very strict," Moeun said.
The activist said it was essential that the 23 be released for wage negotiations to restart on the right track.
"All the brands sourcing from Cambodia, we need them to speak out; to tell all parties to stop violence and call for good, free negotiations," Moeun said "Cambodian garment workers have been suffering enough."
The garment workers' protest represents a big political problem for the country's prime minister Hun Sen.
Their struggle has been backed by the main opposition party, which has been separately urging the PM to end his 28-year rule over allegations of vote rigging at July's elections.
Cambodia's economy relies heavily on exports from the garment industry which employs some 500,000 people.
[UPDATE, 10/01/2014, 17:30] A spokesperson at Nike told IBTimes UK: "We are aware of and concerned by the incidents in Cambodia and we continue to closely monitor the situation. We believe the correct approach is for brands to support a process that establishes the proper mechanisms for minimum wage negotiations that is owned and driven by the Cambodian government, the local industry, unions, and worker representatives. Nike continues to support Better Factories Cambodia (BFC) in their efforts as an independent third party."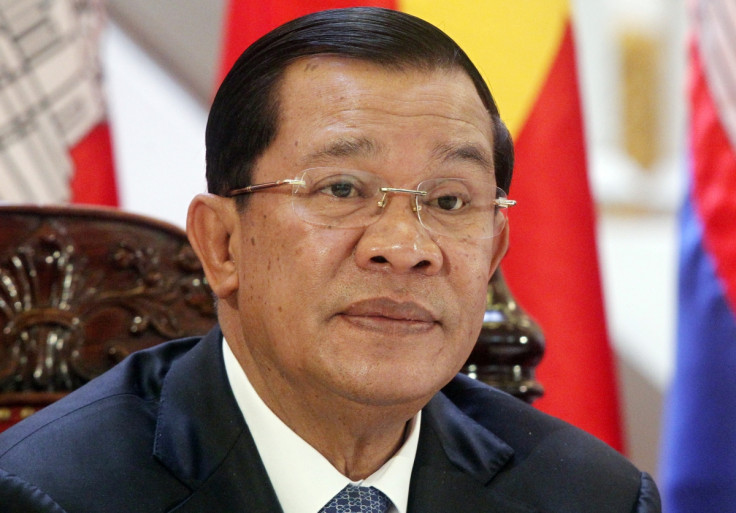 © Copyright IBTimes 2023. All rights reserved.