When 74-year-old widow Khim Hang spotted a calf near her home, she knew it was her reincarnated husband Tol Khut, a farmer who died unexpectedly just over a year ago in Cambodia's northeastern Kratie Province. The calf now spends nights inside the family home, with the TV on in the background to keep him entertained – just as Tol Khut would have liked.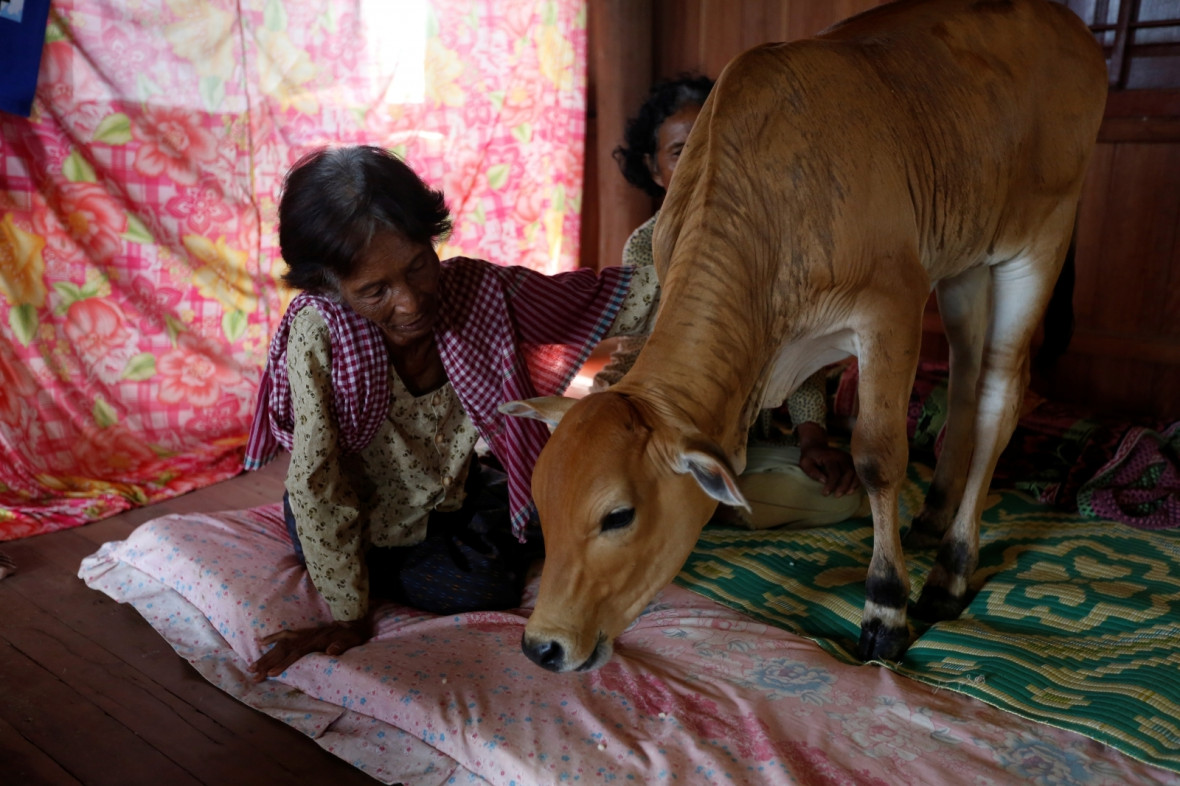 "I believe that he (the calf) is my husband because whatever he does when he goes upstairs... it is in exactly the same way as he (my husband) did when he was alive," she told Reuters. "When I went to see a medium, his soul came in and said 'I am your husband'. Then I noted that he (the calf) licked my hair, then my neck, then kissed me so that really made me believe that he is my husband," she added.
She is not the only one to hold this belief – so too do her seven children and her neighbours. Her son, Tol Vandy, for example, says the calf only licks the arms of his relatives. Her neighbour, Lim Rith, says it is clear that the calf "loves his children" when you see his behaviour in person.
Inside the wooden stilted house, the calf is fed, washed and put to bed, with a long fluffy pillow propped up along his back. He lies there from 6pm to 10am, then walks back down the stairs to graze on the grass or drink his mother's milk.
The young cow, who was born on 27 March this year, has garnered quite a following on social media, attracting over a hundred visitors to the family compound each day. "I thought it was quite unusual to see the cow go up to the house like this," said one visitor, 32-year-old Thach Vin, referring to a video she saw on Facebook. "So I came here to see it with my own eyes."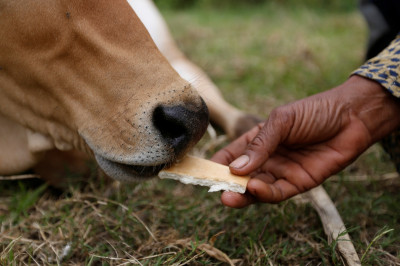 Khim Hang says the new familial addition is here to stay; "I will keep him and take care of him for my entire life," she said, adding that her children had been instructed to look after him if she dies earlier than he does, and to give him a human funeral ceremony upon his death.