Foreign journalists allowed on the first, heavily supervised, visit to a Rohingya village in Myanmar's Rakhine state heard stories of husbands and sons arbitrarily detained, and of killings and arson by security forces. Myanmar has since declined to grant visas to three experts appointed by the United Nations to look into allegations of abuses against the powerful armed forces, saying it would only "aggravate" troubles.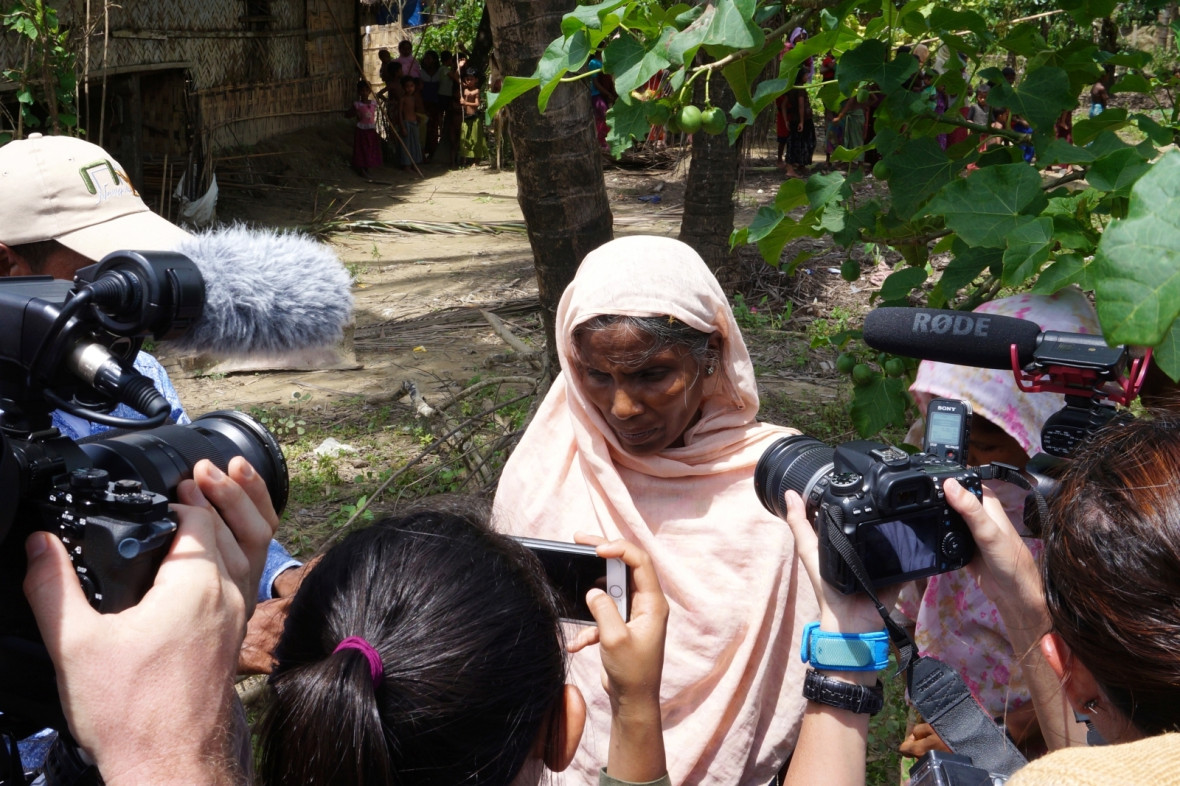 More than a dozen journalists toured the area under the watch of officers from the paramilitary Border Guard Police, who were there to protect the journalists, according to Thet Swe, a director at the Ministry of Information's News and Periodicals Enterprise. He had warned the journalists to stay close to officials during visits to villages for their own security.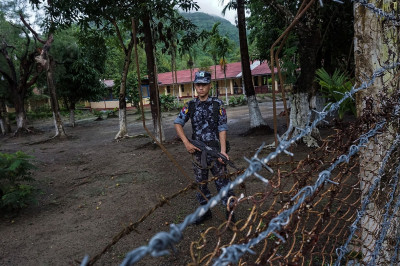 Despite pledging that the journalists would be given free access to three Rohingya villages where some of the worst abuses by security forces are alleged to have taken place, they were only taken to one of their chosen villages. Instead, journalists had to spend two days in Buthidaung, a township in Maungdaw district of Rakhine state, where they were taken to sites of alleged militant activity. Officials cited time constraints for the limited access.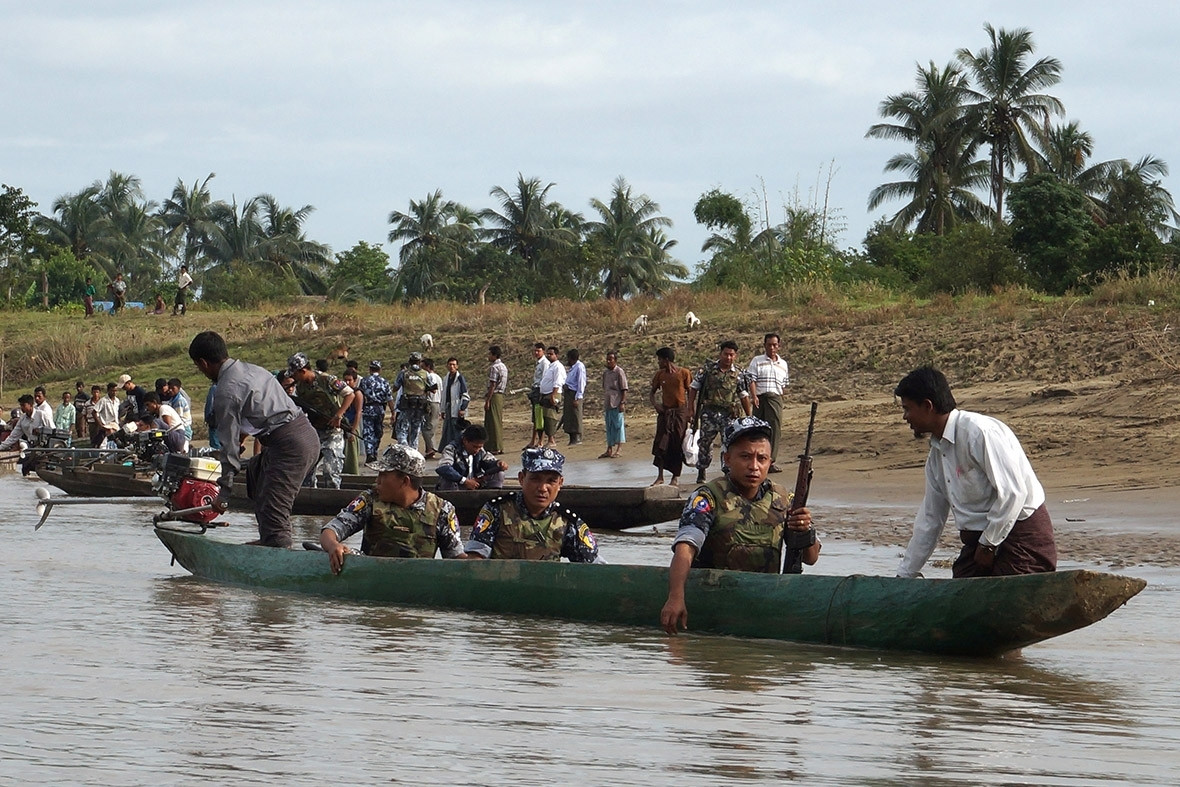 In Kyar Gaung Taung village, the journalists insisted on speaking to villagers away from security forces, and allegations of abuses by troops emerged almost immediately. At least 32 people from the village had been arrested and 10 killed, said a schoolteacher, who asked not to be named for fear of reprisals. He estimated that half the village's 6,000 residents had fled during the clearance operation.
Thirteen boys under the age of 18 were detained for suspected links to a militant group during security operations. Sarbeda, 30, told journalists her son, Nawsee Mullah, 14, was arrested while doing farm work: "My son is not a terrorist," she said, adding that she didn't know if he had a lawyer to represent him.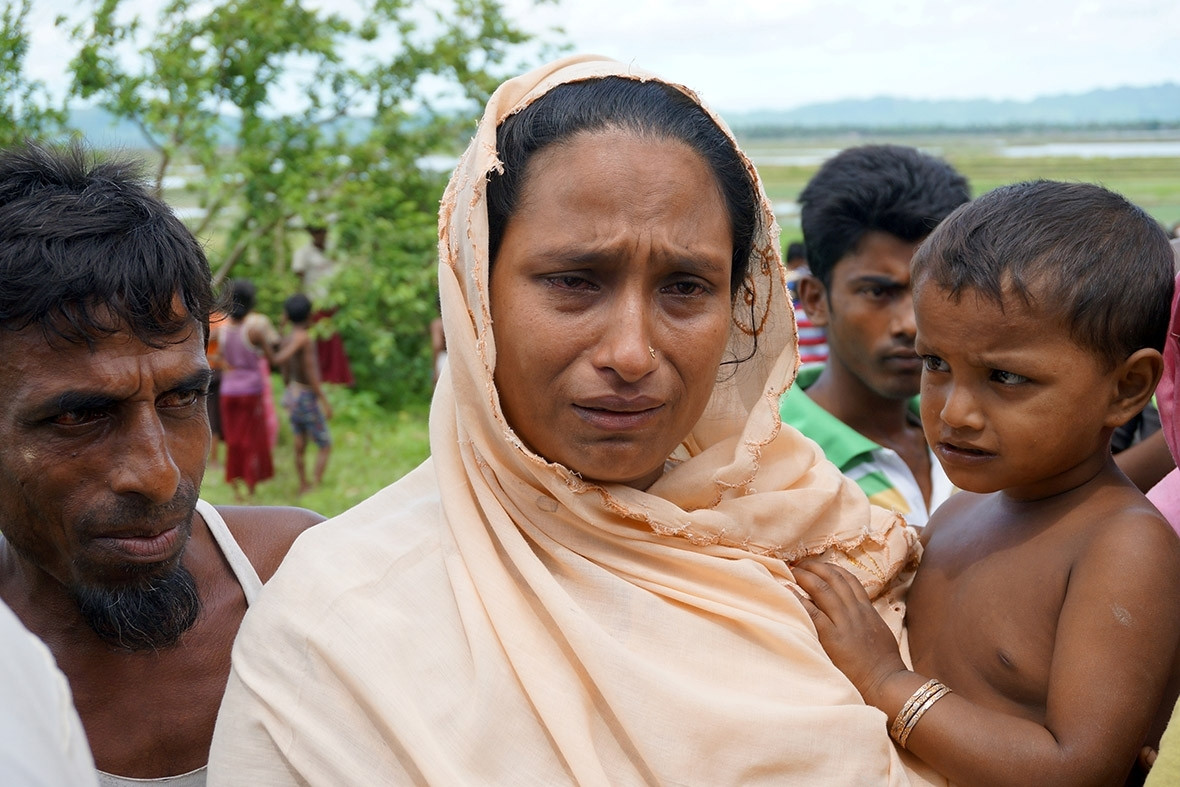 Another villager, Lalmuti, 23, pointed to a small pile of ashes where she said she found her father's remains. She described how he was bound and thrown into a house and burned to death. Her mother was later arrested when authorities deemed her complaint about the killings to be fabricated. She is serving a six-month jail sentence, Lalmuti and two other villagers said. Reporters were not given a chance to put these allegations to authorities, and Reuters was unable to reach officials to confirm the details of the cases by phone.
The treatment of the roughly one million Muslim Rohingya has emerged as majority Buddhist Myanmar's most contentious rights issue as it makes a transition from decades of harsh military rule. The UN says the Rohingya are one of the most persecuted groups in the world. Neither Bangladesh nor Myanmar recognises them as citizens. In Myanmar, even the name Rohingya is taboo. Officials refer to the group as "Bengalis" and insist they are illegal immigrants from Bangladesh, even though most have lived in the country for generations.
In November 2016, Myanmar's army launched counterinsurgency operations in Rohingya areas after assailants presumed to be Rohingya attacked police outposts, killing nine officers and seizing weapons and ammunition. UN human rights investigators and independent rights organisations charge that soldiers and police killed and raped civilians and burned down more than 1,000 homes during the operations. A UN report released in February said witnesses had testified to "the killing of babies, toddlers, children, women and elderly; opening fire at people fleeing; burning of entire villages; massive detention; massive and systematic rape and sexual violence; deliberate destruction of food and sources of food."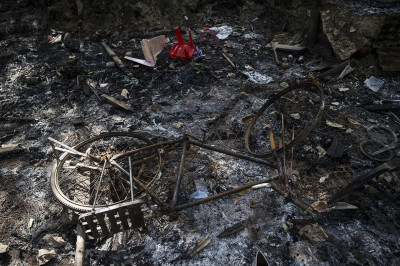 While the government announced the end of its counterinsurgency operation in February, tensions in Myanmar have risen again recently. Scores of local men have been abducted and murdered by unknown gangs of knife-wielding men, with state media reporting they are dressed in black and often wearing masks. Authorities say the assassins are targeting leaders from the Muslim minority and anyone perceived to be a state collaborator. They blame Rohingya militants for the murders.
Earlier this month unidentified men dragged father-of-six Atthu Suwan from the bed he was sharing with his wife in in Buthidaung township. They stabbed the 44-year-old, who occasionally worked as a translator for local officials, and carried his body into the darkness, his family and friends told reporters on the government-run press trip. State media reported his body had been found abandoned in a nearby creek. The government blames the attacks on the self-styled Arakan Rohingya Salvation Army (ARSA), the Rohingya militant group behind the attacks on police outposts.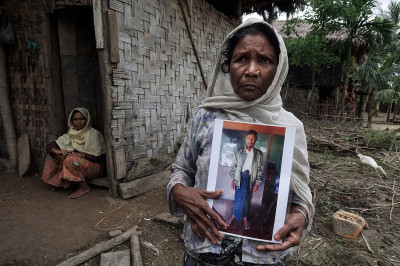 Aung Sang Suu Kyi's government says a United Nations mission looking into allegations of rape, torture and killings of Rohingya Muslims would only "aggravate" troubles. Officials say a domestic investigation, led by Vice President Myint Swe, a former lieutenant general, is sufficient.
The government says most of the accusations of abuse are fabricated and "fake news". Brigadier General Thura San Lwin, commander of Myanmar's Border Guard Police, said some villagers had made what he said were erroneous claims and were subsequently charged and jailed for lying to the authorities. "The media said we torched houses and that there were rape cases – they give wrong information," Thura San Lwin told reporters. He also disputed the UN's estimates for the number of people who fled, claiming local records showed that only 22,000 people were missing in the conflict.
The population of the official and makeshift camps at Kutupalong in Bangladesh has swelled to around 86,000. While the nearly 14,000 refugees in the registered camp receive medical care and food from the UN High Commissioner for Refugees, the majority living in plastic-and-mud huts of the cramped makeshift camp are largely left to fend for themselves.A recent cyclone and floods that put added strain on limited aid supplies have also made things worse, aid workers said.