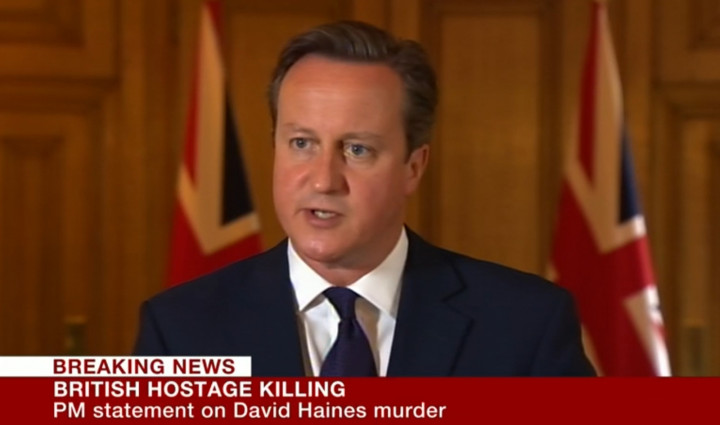 Britain is moving closer towards joining military action against Isis with Prime Minister David Cameron ready to recall parliament next week if needed following a crunch meeting of the UN in New York.
It is virtually certain that any call for MPs to back Royal Air Force (RAF) strikes against Isis in Iraq would be given overwhelming, cross-party backing - but there will be significant conditions.
Top of those conditions is the requirement to build a large international coalition, crucially involving regional states beyond just Iraq, to join the action and ready the countenance of putting their own combat troops into the fight.
That strategy has been given a significant boost by the international agreement in Paris, which includes 10 Arab states, and the words from French President Francois Hollande, echoing the call for a global response to Isis.
Meanwhile, Downing Street has insisted that the murder of David Haines, and the threat hanging over hostage Alan Henning, has not changed government's strategy to Isis "one iota".
But that strategy is now clearly hardening up and is following a fairly well laid out timetable.
Following the Paris summit, attention will focus on next week's UN meeting where Cameron is expected to agree to join US air stakes, pending parliamentary approval and the wider agreement of regional powers to share the burden.
If that is the deal, it is expected Cameron would then seek to get approval as soon as possible and could recall MPs in the latter part of the week. He is unlikely to want to leave it until the following week when the Conservative party holds its annual conference in Birmingham.
His spokesman said the process was now under way, including "partners in the region", leading to the UN meeting which would discuss "how we best put in place support for those on the ground rather than intervening over their heads".
"What is driving the process is the need to get the approach to Isil [another term for Isis and Islamic State] right. And that is about getting the regional, diplomatic and political strategy in place.
"It is only when that is in place that you can deal with it effectively. It will be for individual countries to decide on the role they play. We need support from our partners in the region."
He stressed the emphasis was on supporting Iraqi and Kurdish forces who are currently the only "boots on the ground".
And he added that the prime minister's position on the need to consult parliament before any action had not changed.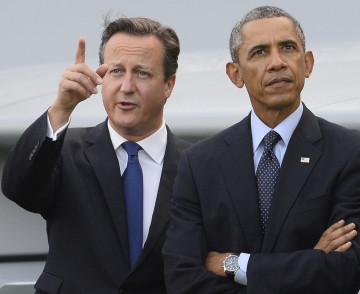 In reality it would be inconceivable for the prime minister to authorise action without a full Commons debate, even though he retains the power to do so. But as things stand he seems likely to get it.
Unlike the rejection of action against Syria last year, there is widespread political and public support for action against Isis.
However, it is expected that air strikes will not be enough to complete the stated task of "destroying" Isis, and ground operations will be needed.
But neither the UK nor the US are ready to commit ground troops, and while Cameron and Obama believe Iraqi troops will be up to the task it is clearly hoped that other neighbouring states may be ready to join any ground operations.
That may be harder to achieve, however. Similarly, the huge, unresolved question of how Isis in Syria can be tackled remains hanging over all other events.
The prime minister has consistently ruled out deals with President Assad over the issue and Downing Street again pointed out Cameron previously said the Damascus regime was no longer legitimate so action against it would not be counter to international law.