David Cameron's judgement has been shown to be deeply flawed over his persistent refusal to accept colleagues' advice against appointing convicted Andy Coulson, as his chief spin doctor after he resigned from the News of the World over phone hacking.
The prime minister offered a rare "full and frank" personal apology for his "bad decision" after Coulson was found guilty at the Old Bailey of conspiracy to intercept phone messages during his editorship of the News of the World.
But the prime minister is now facing a call from Labour's Ed Miliband to explain exactly why he ignored repeated warnings over Coulson and insisted on "bringing a criminal into the heart of government".
The prime minister had no option to apologise after he was continually confronted over his decision to bring Coulson into Tory HQ and then No 10 after he had resigned over the phone hacking affair. He told MPs in 2011 that if it was ever shown Coulson had acted wrongly he would apologise for his bad judgement.
That chicken has now come home to roost, and speaking shortly after the verdict, Cameron said he took full personal responsibility for the decision, adding: " I did so on the basis of undertakings I was given by him about phone hacking and those turned out not to be the case.
"I always said that if they turned out to be wrong, I would make a full and frank apology, and I do that today. I'm extremely sorry that I employed him, it was the wrong decision and I'm very clear about that.
"I gave someone a second chance and it turned out to be a bad decision," he said.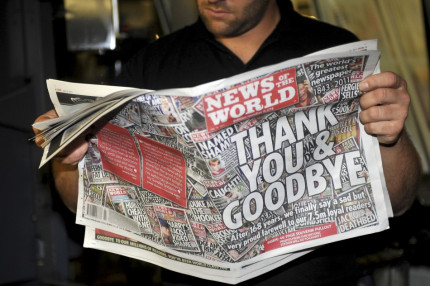 It was an unequivocal and unusually frank personal apology and a clear attempt to put a lid on the affair which has dogged him ever since the original appointment. It was echoed by an apology from chancellor George Osborne who had also pressed for Coulson's appointment.
However, major questions remain over exactly how rigorous Cameron's vetting of Coulson was before he gave him the job and whether, in his desire to appoint him, he turned a deaf ear to the widespread advice against the move.
Cameron simply repeated that he had asked Coulson if he knew about phone hacking and had been given assurances.
Ed Miliband, who led demands for action on phone hacking, said the affair called Cameron's judgement into question and demanded a full explanation of exactly why the prime minister had ignored all the warnings given to him at the time.
And it seems certain Miliband will seek to raise the issue during their weekly question time clash on Wednesday.
Deputy prime minister Nick Clegg, Cameron's chief of staff Ed Llewellyn and other senior figures had all issued warnings over the appointment but were all over-ruled as the prime minister appeared to have been swayed by his desire to have an old Fleet Street hand by his side to match the type of spin operation his predecessor, Tony Blair had with Alastair Campbell.
Chancellor George Osborne was said to have been equally eager to give Coulson the job and shadow chancellor Ed Balls raised the affair in the Commons telling Osborne he had brought his office into disrepute and damaged both his own and the government's reputation: "by urging the prime minister, for his own reasons, to bring Mr Coulson into government."
Osborne snapped back, pointing out Balls had discredited spin doctor Damian McBride as one of his closest aides.
There will have been some relief for Cameron and former prime minister Tony Blair and others that Rebekah Brooks was cleared of all charges. They had both been close to her during her time working for the Murdoch empire, which both of them have been criticised for.