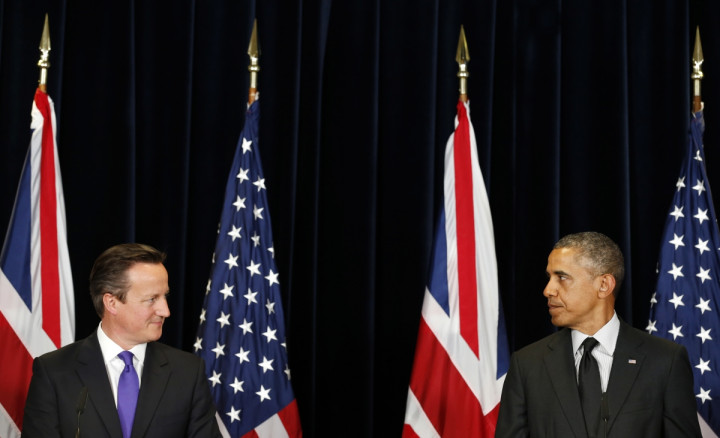 The is mounting speculation that what has been billed as the most significant Nato summit in its history will see President Obama and David Cameron escalating military action against Isis with joint air strikes not only in Iraq but also into Syria.
And that has raised fears that, should such an operation go ahead, it could drag Britain ever deeper into the regional conflict, and even see RAF jets fired on by the Syrian military with unforeseeable consequences.
Obama and Cameron are both under intense pressure to use the meeting in Wales to end the current lack of direction and finally agree a coherent strategy to deal with Isis, and they are using the summit to discuss the extension of air strikes and the issue of hostages as well as the agreed agenda items, including the crisis in Ukraine.
And it now looks highly likely that Cameron will agree to join US air strikes in Iraq but, far more significantly, he has also lifted the major obstacle to extending the operations into Syria.
The prime minister has again insisted he will do no deals with president Assad or seek his permission to strike against Isis. But he said striking into Syria would not be illegal, as often claimed, because Assad leads an illegitimate government.
And that, he suggested, meant there was nothing in international law to stop air strikes being extended deep into the country.
"President Assad has committed war crimes on his own people and is therefore illegitimate. We would not do anything without moral or legal justification," he told the BBC.
He also revealed he is considering directly arming Kurdish fighters, saying: "we're considering actively whether to give them arms ourselves and also whether we can do more directly to train Kurdish militia. We're already playing a role there, but we can do more."
There has been growing support in Westminster, and amongst the public, for joint air strikes against Isis and Cameron has persistently refused to rule it out.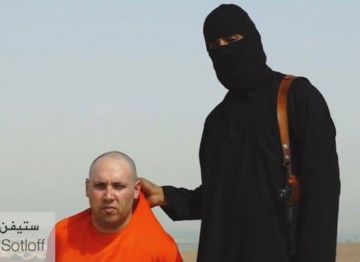 And the near certainty that the next murder will be of a British hostage, likely by the same English-speaking "Jihadi John" who appeared in previous videos, will only ramp up the pressure for decisive action.
Cameron has long been minded to join the US air strikes but knows that to hit at the heart of Isis they would need to be extended across the border into Syria. But without any deals with Assad or his express permission, there would be the real possibility he could hit back.
It may well be that Assad would take the path of least resistance, publicly denounce the "illegal" strikes while actually allowing them to continue because of the boost they would give to has own campaign against Isis.
Even that, though, would leave a sour taste in the mouth as it would be widely seen as helping to prop up the Assad regime, which Cameron continues to insist has to be removed from power.
What both leaders are eager to achieve is the support and cooperation of the big neighbouring states including Turkey and Saudi Arabia in an attempt to forge a much wider coalition against Isis rather than it again appearing, as Cameron said, to be a case of: "Western intervention over the heads of neighbouring states", he said.
Meanwhile, Cameron is also sending out a strong message to other states to abandon their policies of paying ransom to terrorists for the release of hostages and has announced he has taken personal oversight of the efforts to free the British hostage being held by Isis.
What seems absolutely essential, however, is that the two leaders emerge from the Celtic Manor Hotel in Newport at the end of this summit with a clear, agreed statement that ends the current criticisms that there has been no coherent strategy to deal with the Isis threat.
The problem is forging that strategy while avoiding the very real dangers of the West once again being dragged into a regional conflict with no real idea of what it wants to achieve and how it will get out.