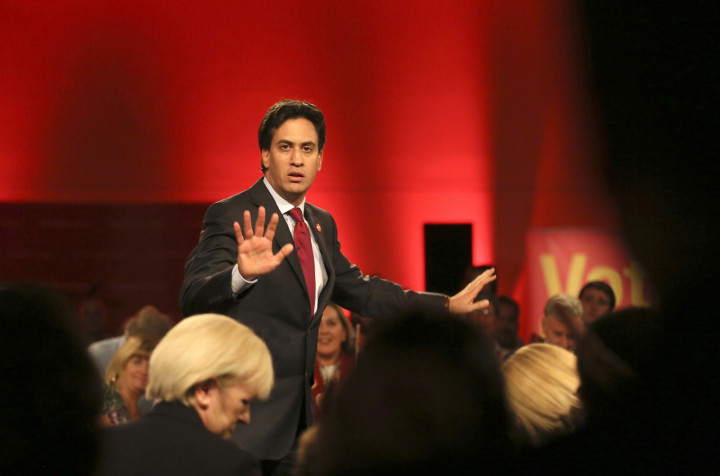 Prime Minister David Cameron and his general election strategist George Osborne believe that by wrapping the Conservatives in the English flag, they have caught Ed Miliband in a pincer movement over devolution plans for Scotland and the rest of the UK.
Outgoing SNP leader Alex Salmond has already claimed the three Westminster party leaders are reneging on their panicked "vow for home rule" made on the eve of Scottish independence referendum.
By linking English devolution to the delivery of Scottish devolved powers, the Tory leaders believe Miliband will be forced to either opposes their plans and appear anti-English, or back them and lose the advantage of having 41 Scottish MPs in Westminster.
It is an attempt to make Miliband and Labour appear responsible if the vow is broken or if the ambitious timetable for legislation to be written by January fails, which could lead to disappointed Labour voters voting for the SNP, reducing Labour's chances of winning the general election in 2015.
The plan appears to be a win-win scenario for the Tories. But, as has happened before with Cameron-Osborne traps, some Conservative backbenchers fear that it displays a dismissive attitude towards Scotland, where the party, having only one MP north of the border, has little to lose from any backlash.
It appears a deliberate attempt to pitch England against Scotland, appease rebellious backbenchers who are furious about the Scottish vow, and recruit Ukip voters, a move which could easily spark outbreaks of a more unpleasant, narrow nationalism.
It also risks further undermining the already rock-bottom trust in Westminster politics, which Cameron claims he is trying to restore.
But these risks seem to be a price Cameron and Osborne are willing to pay for the political advantage they believe their plan offers between now and the general election.
The trick has pushed Miliband onto the defensive and has dominated the first day of Labour's annual conference in Manchester, where the Labour leader wanted his pledge to increase the minimum wage to £8 over the next parliament to lead news cycles.
On Sunday morning Miliband told the BBC's Andrew Marr that at no point, in any talk he had with Cameron, had the prime minister mentioned linking English devolution to devolving powers to Scotland.
He repeated his pledge, stating, "No ifs, no buts we are going to deliver on that promise," adding, "People right across the country are going to say that David Cameron made a promise, he didn't make a conditional promise, and he's going to be kept to that."
Miliband also repeated his demand for the Scottish proposals to go ahead on the agreed timetable, and the creation of a constitutional convention to address wider issues which have dogged Westminster for a century, and which Cameron believes he can solve in a few weeks.
Backbench reform revolt concerns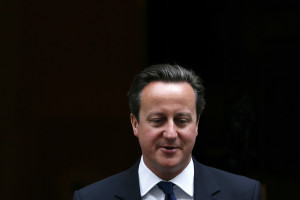 The prime minister is to hold a meeting of senior MPs and party officials on Monday in an attempt to drive forward his proposals but also to, crucially, head off the threatened backbench revolt over his sweeping constitutional proposals.
Many MPs, led by some senior figures such as former ministers Owen Paterson and David Davis, are unhappy at the way Cameron agreed the Scotland devolution vow without consulting them.
There is serious opposition to the concessions and demands for an English parliament in an attempt to balance the constitutional books. That has left the prime minister facing attacks from within in his own party.
Cameron's gamble in all this is that voters, particularly those in Scotland, will not see his actions as trying to use the devolution vow for political advantage and become incensed.
If they do, many Scots will have another anti-Tory grievance to and may demand another referendum due to a broken promise.
But as the Conservatives only have one Scottish MP, the question is whether David Cameron and George Osborne would care.