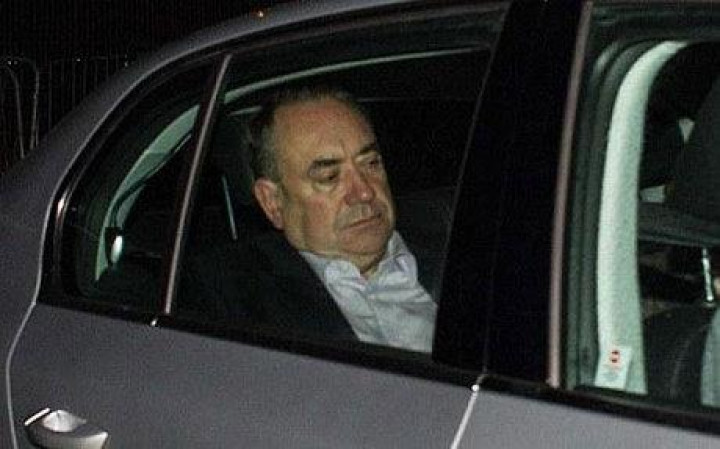 Alex Salmond's decision to quit as first minister and SNP leader in the wake of the decisive "No" vote in Scotland may have been predicted but it has still come as a shock to many who believe he had in fact won a significant victory for his cause.
Salmond made his announcement insisting the changed position in Scotland brought about by the extraordinary campaign was "redolent with possibility", adding: "But in that situation I think that party, parliament and country would benefit from new leadership."
He said he had only made his decision this morning and it appears it was prompted partly by the size of the defeat.
The surprise comes because the success of his independence campaign had seen the three Westminster leaders promising to give Scotland exactly the sort of devo max policies over taxation, spending and welfare he initially wanted on the ballot paper as a possible second choice.
He will not leave his positions until the SNP conference in November and he made it clear he intended to help "hold Westminster's feet to the fire" during that time over the pledge to give Holyrood more power.
And he suggested he was deeply suspicious that the three leaders were already beginning to renege on the pledge – Miliband by appearing to break the unity between the three leaders and Cameron by refusing to commit to the promised timetable.
Salmond revealed he had talked to the prime minister today (19 September) and had asked him to confirm he would stick to the original pledge, as set out by Gordon Brown, that there would be a Commons vote on the devo max plans in March.
"The prime minister said such a vote would be meaningless. I suspect he cannot guarantee the support of his party. And as we have already seen, the commons front between the Tories and Labour is starting to break," Salmond said.
He also said any suggestion the Westminster leaders were indeed backing away from the pledge, for whatever reason, would prompt an angry backlash in Scotland.
His scepticism has been sparked partly by Ed Miliband's decision not to agree with the prime minister's plan to devolve powers to the nations and regions on the same timetable as for Scotland.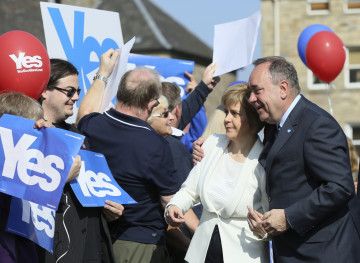 Miliband has claimed that timetable is far too tight for the massive constitutional change and that the two issues are entirely separate.
The Labour leader is also painfully aware, however, that Cameron's proposals will lead to barring Scottish MPs from voting on English affairs in the Commons and that could severely undermine his own party's position because it relies on 40 Scottish MPs compared to the Tories' one.
So Salmond may have reason to be suspicious that the last-minute vow to Scotland may start to come apart under the strains of Westminster politics.
Meanwhile there will be speculation over his successor. But it seems inconceivable it will not be his current deputy, Nicola Sturgeon, who has gained a reputation as an effective and canny politician and campaigner.
Salmond's resignation comes after he has served for two decades and SNP leader, with one short break.
He has won devolution for Scotland, taken his party into government, won an independence referendum and given Westminster a serious scare by massively reducing the "No" campaign's early poll majority.
He has won his place in Scottish history but in the end, he failed to realise his and his party's dream and has been forced to concede that independence is off the agenda for a generation.
And it is ultimately that failure that will have persuaded him to go.