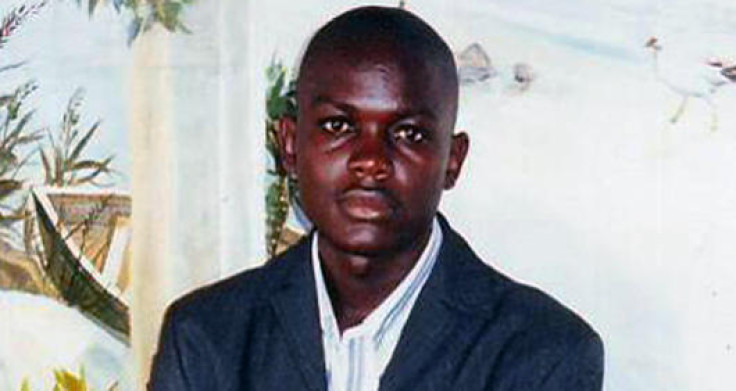 Amnesty International has accused Cameroonian authorities of blocking a conference that aimed to shed light on the case of three male students jailed for sending a text message joking about Boko Haram. Fomusoh Ivo Feh, Afuh Nivelle Nfor and Azah Levis Gob were found guilty of "not condemning terrorism activities" and sentenced to 10 years in prison last year. Their appeal is set for 15 June.
Amnesty has called for the release of the three men, which the group said are prisoners of conscience.
The aim of the press conference, which had been scheduled to take place in the capital Yaounde on 24 May, was to present more than 310,000 letters and petitions calling for President Paul Biya to release the three men.
"Early this morning, around a dozen security agents, in uniform and plain clothes, entered the hotel and ordered the managers to close the press conference venue," Amnesty said in a statement. It added the prefecture in the capital had acknowledged Amnesty's declaration that it would host the conference.
"Another event planned for today [24 May] by one of Amnesty International's local partners to discuss the human rights situation in the country was also prohibited from taking place," the group said.
The three students had joked about the fact that it was so hard to find a job in the country that even Boko Haram terrorists did not recruit people with bad grades. "Boko Haram recruits young people from 14 years old and above. Conditions for recruitment: 4 subjects at GCE, including religion," read the SMS shared by the three friends.
"These students have done nothing more than share a private joke, but their conviction and sentence could see them spend a decade behind bars and destroy their future prospects," said Alioune Tine, Amnesty's West and Central Africa Director.
The three students were tried by the Military Court in Yaounde. In January 2015, they were transferred to the Yaounde Prison, where Amnesty said they were allegedly detained "with their legs chained at the ankles."
The High Commission of Cameroon has not replied to a request for comment.
Nigeria-based Boko Haram terror group has carried out several attacks in neighbouring countries, including in Cameroon' s Far North Region.
The group fights against Western influence in Nigeria and aims to impose its version of Sharia law throughout occupied territories. The Islamist outfit is affiliated to the Isis terror group.
The United Nations says at least 20,000 people have died in Nigeria and neighbouring states since the Boko Haram insurgency became violent in 2009. The conflict has also displaced at least 2.1 million people.