The Prince of Wales and Duchess of Cornwall had a relaxed day in the countryside on Wednesday as they attended the Royal Norfolk Show in Norwich to admire the local crafts and take a look at the livestock as well as meeting children from the area.
As the pair headed out for the day the weather luckily stayed fine and Camilla was dressed perfectly for all summer day eventualities. She wore an elegant white knifepleat skirt and cropped jacket with ¾ sleeves that were co-ordinated perfectly with a laid back, yet sophisticated trench coat and rounded court shoes.
Although the weather held out, Camilla took no chances and kept a sturdy transparent umbrella with her throughout the day as she walked around the fete greeting guests and organisers of the event.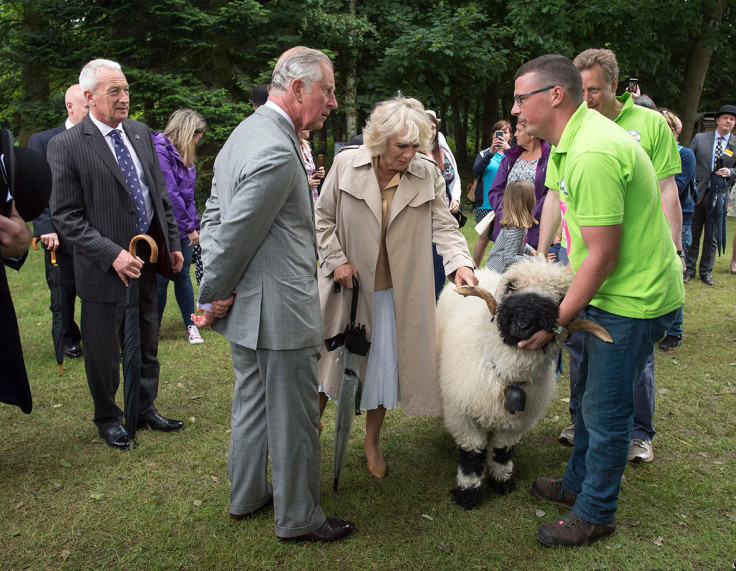 With Prince Charles a patron of the Campaign for Wool that raises awareness for the use of British wool in fashion, the setting was a perfect place for the couple as they admired the Swiss Valais Blacknose, a rare breed of sheep that has vibrant black markings and curved horns. Camilla carefully petted one of the woollier varieties of the animal.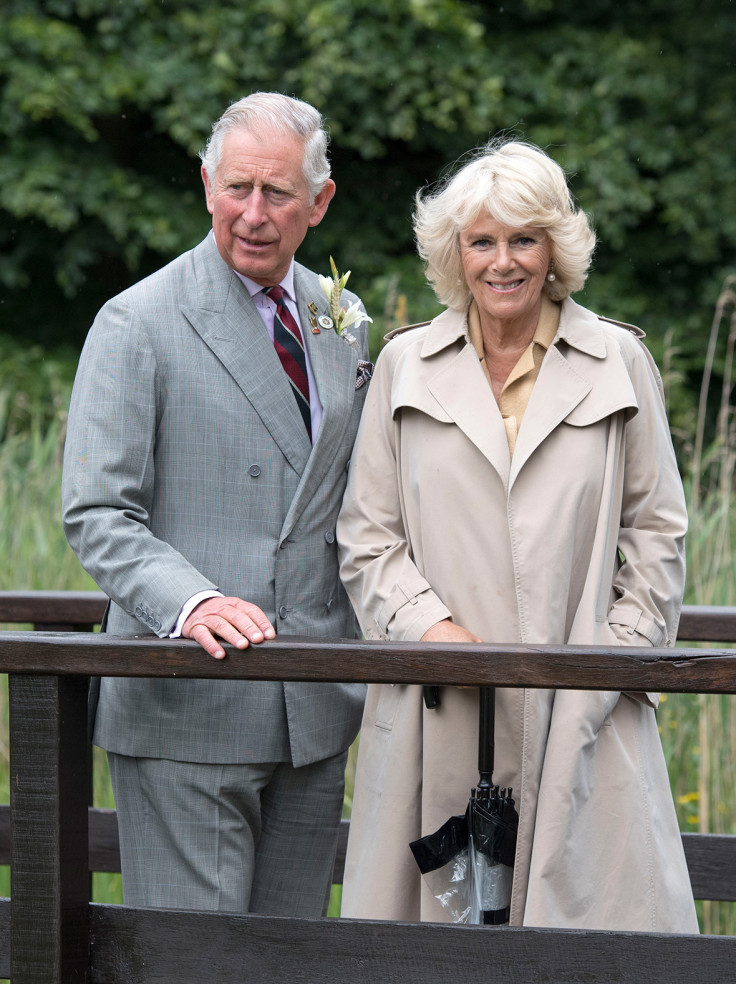 Now in its 154<sup>th year, the Royal Norfolk Show is run by The Royal Norfolk Agricultural Association (RNAA) a registered charity, founded in 1847.
A plethora of entertainment was laid on for the Royal couple's visit including being presented with a button hole for Charles and a bouquet of white flowers for Camilla. The Prince of Wales affixed his gift immediately to his grey suit jacket.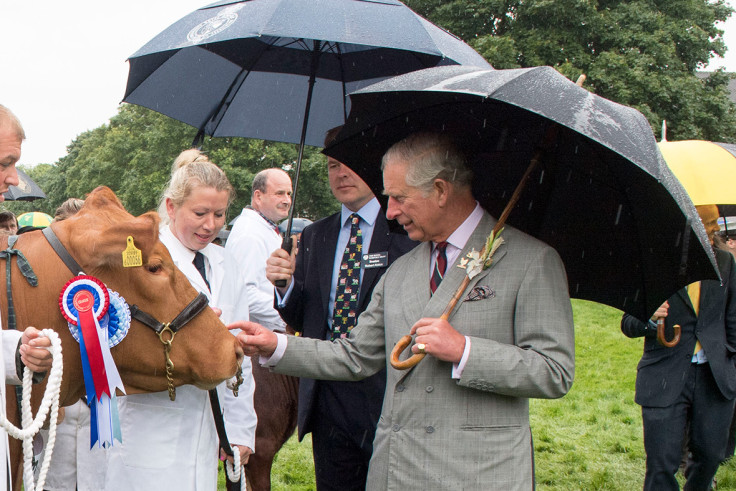 After meeting with the local farmers and children, the Duchess of Cornwall met with members of the 3rd Battalion Royal Anglian Regiment as well as veterans from the Royal Norfolk Regiment. Meanwhile Charles took the opportunity to sample a glass of ale whilst taking in the fete.