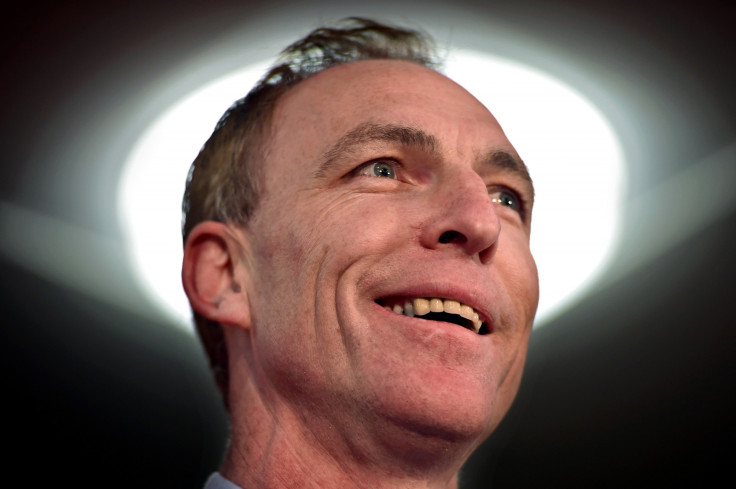 In his victory speech this morning, Scottish Labour's new leader Jim Murphy pledged to change the party which has seen support in its Scottish heartlands eroded by the rise of the SNP.
"Scotland is changing and so too must Scottish Labour," Murphy, who is MP for East Renfrewshire, told party members in Glasgow, after securing 55.77% of the vote to secure the leadership.
"Nothing is beyond us if we work together. First we have to tear down those barriers that hold back so many of our fellow citizens," he said.
But who is the man charged with reviving the party's fortunes in Scotland?
Born in 1967, Murphy was raised on a housing estate in south Glasgow, before the family emigrated to South Africa.
He returned to the UK in the 1980s, to avoid having to serve in the South African army, and served as president of NUS Scotland, then NUS UK before being elected to parliament in 1997, winning what was then Scotland's safest Tory seat in the Labour landslide.
He became party whip, then held junior ministerial roles in the Department for Work and Pensions and the Department for Education before being chosen by then prime minister Gordon Brown to serve as secretary of state for Scotland in 2008, and going on to hold front bench positions under current Labour leader Ed Milliband.
Murphy's voting record as MP has drawn criticism from the party's left and seen him branded a Blairite, after he voted in favour of the Iraq war, university tuition fees in England, and the Trident nuclear programme.
However he earned the popularity of Scottish Independence Referendum 'No' voters after his '100 towns, 100 days' tour saw him tour the country, standing on an Iron Bru crate to implore his countrymen to vote in favour of remaining part of the Union.
With less than five months to go before the general election, and the party trailing the SNP in the polls, Murphy has his work cut out to stop Labour's drift.
His greatest challenge will be to halt the growth of the SNP, and revive flagging support for Labour in the party's heartlands.
Murphy's task is urgent. with some in Labour ranks fearing that the SNP could treble its six Westminster seats in next year's general election, ending Labour's chances of forming a majority government.