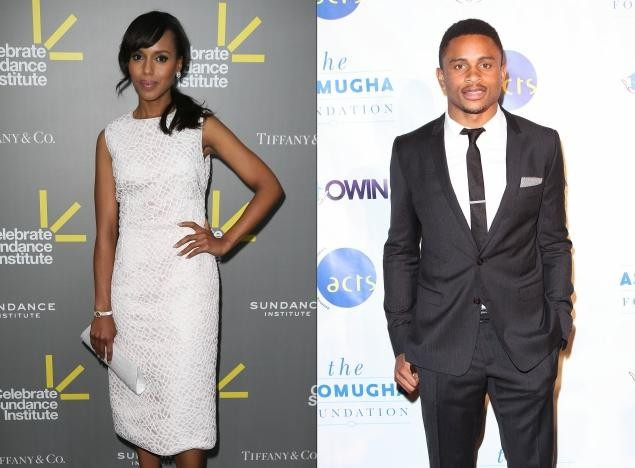 After tying the knot in a secret ceremony just last year, Kerry Washington's marriage to NFL star Nnamdi Asomugha is reportedly already on the rocks.
According to OK! Magazine, the star of ABC's red-hot White House drama Scandal and Nigerian cornerback are living separate lives.
An insider claims that the couple, who have seven-month daughter Isabelle, have spent very little time together in recent months leading many to believe that there is trouble in paradise.
"He's always MIA [missing in action]... she's spent very little time with him," the insider said.
It has also been suggested that Washington could have simply have lost interest in her new husband now the honeymoon period is over and is choosing to focus her attention on her baby and career.
Although the 37-year-old actress, best known for playing 'fixer' Olivia Pope in Scandal, has not commented on her alleged marital strife, she previously opened up about her love-hate relationship with the media.
Back in October Washington, who was previously engaged to actor David Moscow, admitted she went to great lengths to keep her personal life private because she hatred the constant scrutiny that came with fame.
"I learned through experience that it doesn't work for me to talk about my personal life," she told Glamour magazine.
"I couldn't just turn around and say, 'I only want to talk about the good stuff, not the bad stuff'. So I just thought, 'OK, no more'."