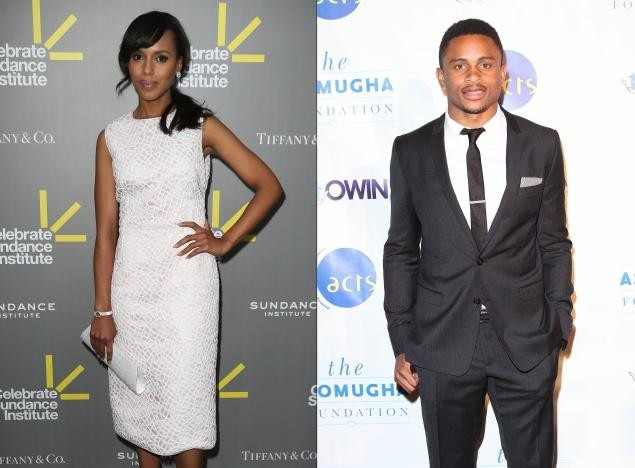 She managed to get married in secret and welcome her first child without the usual celebrity fanfare but now Kerry Washington is offering fans a rare glimpse into her personal life.
The actress, who plays Olivia Pope in ABC's red-hot White House drama Scandal, has finally confirmed that she is a mother - almost a month after giving birth.
In a special American Mother's Day tweet, 37-year-old actress revealed that she felt grateful for the latest addition to her family.
The birth of her daughter, whose name is said to be Isabelle Amarachi Asomugha, came months after Washington married NFL player Nnamdi Asomugha in a secret ceremony in Hailey, Idaho, in July 2013.
In September, the Django Unchained actress, who was previously engaged to actor David Moscow, said that her decision to keep her private life under wraps boiled down to past experiences.
"I learned through experience that it doesn't work for me to talk about my personal life," she told InStyle magazine.
"But I couldn't just turn around and say, 'I only want to talk about the good stuff, but not the bad stuff.' So I just thought, 'Okay, no more.'
"I'm walking around with my ring. And when people say congratulations, I say thank you. But I'm going to continue to not talk about it and just let it unfold," she said.