Rafael Nadal has backed Tiger Woods to return to his best and fight for tournament wins as the American prepares to make a comeback at the Hero World Challenge beginning on Thursday (30 November).
The 41-year-old golfer made a similar comeback last year at the 18-man invitational Hero World Challenge, but his return lasted just two months. Woods' last appearance was at the Farmers Insurance Open in January this year after which he withdrew from the Dubai Desert Classic owing to a back injury.
The 14-time major winner underwent surgery in April and after initially fearing for his future in the game, Woods will make his return to action on 30 November. Nadal, who is no stranger to making comebacks from injury, is confident that the American can return to winning ways, but made it clear that it will only be possible if he has been able to 'train the way he wants'.
"If he is able to train what he wants to train, he will compete again," Nadal said, as quoted by the Express.
"I do not know how far because nobody can know, it remains to be seen," the Spaniard added. "[But I hope he can] compete week after week, fight for important things."
Woods, meanwhile, revealed that he is 'feeling fantastic' as he prepares to make a return to competitive action on Thursday. The American golfer admitted that it is a big step for him as just a few months back he was unsure if he will ever play again.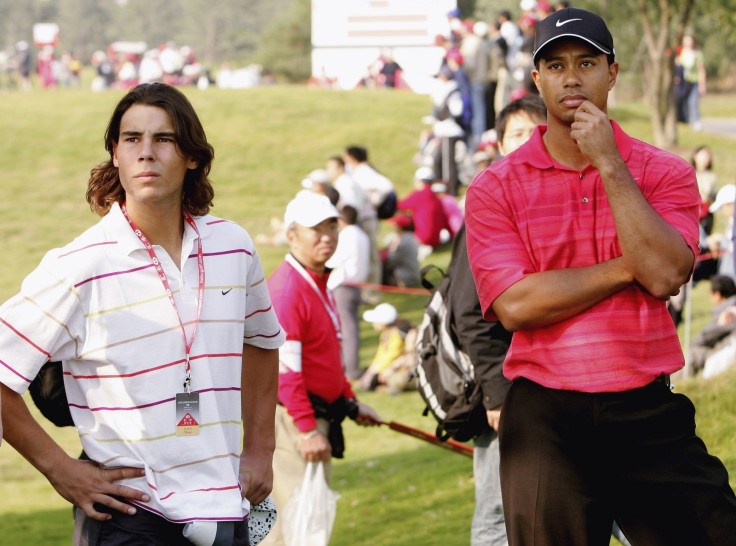 Woods has not won a tournament since 2013 when he picked up the title WGC Bridgestone Invitational and his last major win came way back in 2008 at the US Open. The American, however, made it clear that going through the four rounds unscathed was his main priority and only if he is still in contention on Sunday, will he think about going for the win.
"The surgery was about quality of life. I didn't really have much because I had been in bed for two years," Woods said, as quoted by BBC Sport.
"I feel fantastic. I miss playing golf for fun, I haven't done that in two years.
"I am just looking forward to getting through these four rounds, having a better understanding of where I am at," he added.
"I am still learning this body. I want to be able to compete this week, give myself a chance on that back nine on Sunday to win this thing."